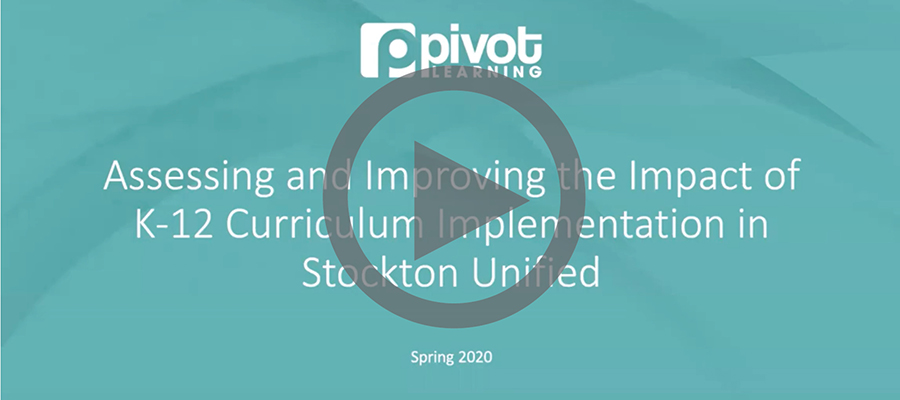 Pivot
School closures caused by coronavirus have made issues of equity in education even more distinct. Many educators are working to solve these new challenges. For example, how do districts ensure every student has access to high-quality curriculum and continue to support teachers holistically? And how do schools keep a pulse on students' needs during this pandemic to keep learning going?
Last week, Pivot experts delivered a presentation at the Carnegie Foundation's virtual Summit on Improvement in Education with some solutions to consider. Watch the presentation on-demand to walk through an adaptive, multi-year approach to curriculum implementation that involves all stakeholders and learn how it can be adapted during a crisis. You'll also learn the impact this continuous improvement model has had on educators and students within Stockton Unified School District in Stockton, California.
Pivot
According to the latest data from Education Week, school closures throughout the country have impacted at least 124,000 public and private schools, leaving the remainder of the school year a question mark for an estimated 55 million students. As many of these schools move learning online for the indefinite future, educators are tasked with finding solutions for providing all our students with equitable access to learning.
Pivot Learning and CORE have compiled a list of free resources that either we've developed or that our trusted partners have shared to help educators tackle this difficult challenge and keep learning moving forward this spring while students learn remotely. Below you'll find links to resources to support professional learning around equitable instruction and help transition teachers, parents, and caregivers to at-home learning.
Free Professional Learning Resources
As you develop your remote learning plans, explore these resources to share with and support your PLCs, now and in the future.
Pivot Learning
CORE
On-Demand Webinars: From assessment for dyslexia to fractions and word problems, CORE's collection of recorded webinars is a rich resource for building knowledge of evidence-based instructional practices in reading and math.
Blogs: CORE experts share their insights, opinions, and expertise about current instructional practices and educational issues.
Free Lesson Model Videos: Develop reading instructional skills in phonics, multisyllabic word reading, spelling, and informational text. 
UnboundEd
Blog: Access articles, videos, and podcasts to increase knowledge about the intersection of equity and standards.
Disrupting Inequity: Having Brave Conversations About Bias: This toolkit contains everything you need to facilitate conversations about bias, prejudice, and race, and includes materials and resources to guide you each step of the way.
Free Distance Learning Resources
Many organizations that we partner with offer or recommend free online learning platforms, printable lessons, activities, and more to support teachers, parents, and caregivers as they transition to distance learning in an equitable way.
The iReady math and ELA digital learning platform is now available at no cost. Curriculum Associates also has printable activity packs for grades K-8.
Access a collection of free activities, searchable by literacy skill, to teach reading and writing in or out of the classroom.
National Center on Improving Literacy
Get toolkits and other online resources to support early literacy development. Several toolkits are specifically designed to provide parents and caregivers with guidance for developing their children's literacy skills at home.
This high-quality, comprehensive curricula for grades K-5 reading and language arts and grades 6-8 math is always free. Register to gain access to the curricula and resources to support implementation.
UnboundEd
Find Lessons: This free collection of lessons, searchable by grades and content area, is an invaluable resource for educators and families as they plan remote learning lessons.
Applying Standards to Content: Parents and caregivers are often unfamiliar with learning standards, but are now faced with instructing their children. These teaching guides, videos, and podcasts provide valuable insights focused on the application of content related to standards.
Access 400 hours of free digital lessons for grades K-5 with on-screen teachers and embedded remediation along with paper-based materials that can be used without a device. To help districts, schools, teachers, and parents/caregivers get started quickly, Zearn created a Distance Learning Resource Center with step-by-step onboarding instructions, mini-PD webinars, video tutorials, and parent/caregiver packs to send home.
Thank you for working harder than ever to support teachers, your students, and their families during these uncertain and stressful times. We hope that the resources on this list are helpful as you make plans to provide all students with equitable access to online and at-home learning. If we can be of further assistance, please don't hesitate to reach out to us at info@pivotlearning.com or 510.250.2543.
Pivot Learning refers to both Pivot Learning and our subsidiary, the Consortium on Reaching
Excellence in Education (CORE).
Pivot
As the number of English learners attending public schools continues to increase, educators from the central office to the general education classroom can benefit from understanding the best approaches for teaching literacy to this diverse population of students.
During this recorded webinar, Dr. Elsa Cárdenas-Hagan and Dr. Dale Webster explore each of the components of Structured Literacy along with evidence-based strategies for lesson design and effective implementation. You will learn:
The essential components of Structured Literacy
Special considerations for implementation of Structured Literacy among English Learners
Cross-linguistic features for the development of second language and literacy skills
Routines for incorporating language opportunities within Structured Literacy lessons
Sample lessons are provided and demonstrated which makes this webinar a great professional learning opportunity for your team.
Webinar Presenters:
Dr. Elsa Cárdenas-Hagan
President
Valley Speech Language and Learning Center
Dr. Dale Webster
Chief Academic Officer
CORE
Pivot
Recent research indicates that students have inequitable access to grade-level materials and instruction along the lines of race and class. It's now more clear than ever that closing the stubbornly persistent opportunity gap requires systemic change. Research also shows us that quality curriculum has a larger cumulative impact on student achievement and we see this first hand in our work with districts. The adoption and implementation of high-quality curricula can be an equity lever for districts to address inequities in the system.  
This is positive news but the adoption and implementation of curricula by itself won't suffice. A successful strategy to ensure equitable outcomes for all students requires both technical and adaptive solutions with not just a quick fix, but long term cultural and mindset shifts. 
School districts must devote time to directly address the opportunity gaps that are caused by systemic bias and racism. Our education system is intrinsically designed with bias – from deciding what to teach to which students, to assuming the ability of students, to providing inequitable access to high-quality instructional materials. The systemic change needed to ensure equitable outcomes will require districts to align financial and human resources with high-quality curriculum, professional learning and assessments, while also addressing the internalized mindsets and beliefs of the adults in the system. 
In our work, we collaborate with districts and offer sustainable solutions for successful implementation and equitable student outcomes. Here are three effective change management strategies you can leverage in your district:  
1. Facilitate systems coherence: Align your instructional supports, vision, and school structures and resources as a critical measure to ensure sustainable implementation of high-quality instructional materials that produce equitable student outcomes. 
2. Explore the challenges: Discover the "why" behind the changes and comprehend "what" needs to be done differently. Then, design a plan that addresses "how" to implement the systemic changes that are needed to ensure equitable, high-quality instruction, materials, professional learning, and assessments.
3. Change mindsets: Facilitate shifts in beliefs and the professional practices of your teachers and leaders by helping everyone feel incentivized and supported to develop the mindsets, skills, and capabilities to change.
When inciting successful change, addressing adaptive challenges are critical to ensure the sustainable implementation of high-quality instructional materials. This is why we have partnered with UnboundEd to support districts to build their capacity to create equity focused systems.  As part of our partnership model, district partners experience immersive professional development designed to build, improve, and sustain equitable instructional excellence in ELA, math, and leadership. Our collaborative work combines UnboundEd's standards aligned resources and equitable instructional practices with Pivot's job-embedded, curriculum aligned implementation support services. Through thoughtful understanding of how to sustainably build capacity for equitable student outcomes, our combined lenses and supports facilitate the adult learning and behavioral changes required at scale. 
To learn more about our curriculum implementation support services and our partnership with UnboundEd, contact us.
Pivot
Word problems and real-life scenario tasks are increasingly being integrated into math instruction today and are even the center pieces of many math curricula. For these types of math tasks, students must create and use mathematical models to represent and solve the problem situations. However, problem-solving with math applications remains exceedingly challenging for students.
During this on-demand webinar presented by Pivot Learning's subsidiary, CORE, Dean Ballard, CORE's Director of Mathematics, will share techniques to help students tackle math word problems. In addition to providing research and resources related to mathematical problem-solving, Dean will shares examples of:
Enhancing the Three Reads protocol
Adapting problems
Using visuals
Getting student buy-in
Identifying problem-types
Word problems deepen understanding and provide students with the opportunity to apply their mathematical knowledge to real-world problems. Watch the webinar to learn how to take the terror out of word problems for students.
Fill out the form to access the webinar recording.
Pivot
Written by Arun Ramanathan, featured in EdSource
Every day, we wake up to new stories about the spread of the coronavirus (COVID-19). More than a decade ago, there were similar headlines about another pandemic, the swine flu (H1N1), as it spread from Mexico into the United States.
At that time, I oversaw student services, including nursing and medical services, for the San Diego Unified School District, the second largest school district in California. Because of our proximity to the Mexico border, we were on the front line of the pandemic.
Sure enough, one of our students was one of the first people infected with H1N1 in the United States. The Centers for Disease Control and Prevention flew a team to San Diego. As more cases appeared, they ordered the closure of two high schools and a middle school. Fortunately, we had planned for that possibility.
The lives of our parents and students were disrupted for a few days. But when no new cases appeared, and the threat H1N1 receded, life returned to normal. As I look back on that experience, there are four lessons I'd offer school district leaders today.
Pivot
Take a look at recent news from the Pivot Learning team. From our work with districts to improve teaching, learning, and equity to speaking at events, supporting Massachusetts develop new guidelines for dyslexia screening and intervention, and releasing new research about how English Language Learners are benefiting from Local Control & Funding, our staff have been busy.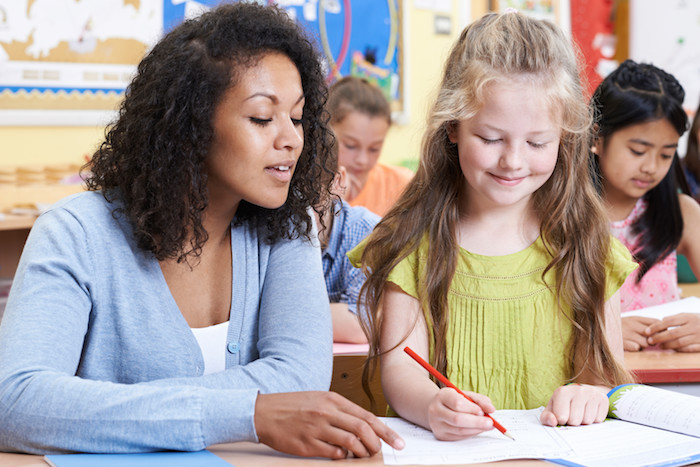 Pivot
During the 2017–18 school year CORE, a subsidiary of Pivot Learning, provided professional development and technical assistance to elementary teachers and administrators in Pajaro Valley Unified School District (CA) implementing, in addition to their broader English Language Arts instruction, the Systematic Instruction in Phonological Awareness, Phonics and Sight words (SIPPS) reading foundational skills program.
SEG Measurement looked at the reading performance of 364 third grades students in classrooms with teachers who participated in CORE professional development. 182 students were in the treatment group. These 182 students were matched based on multiple characteristics to an additional 182 students to create a control group.
Students in classes with teachers participating in CORE professional development showed significantly greater growth in reading skills than did students in classes with teachers who did not receive CORE professional development.
SEG Measurement found an effect size for the CORE professional development of .17, or about a fifth of a standard deviation. This effect size, in the context of providing professional development is quite impressive. While other factors certainly contribute to student achievement, (e.g. curriculum and instruction) this study demonstrates that the professional development provided by CORE made a difference in student achievement.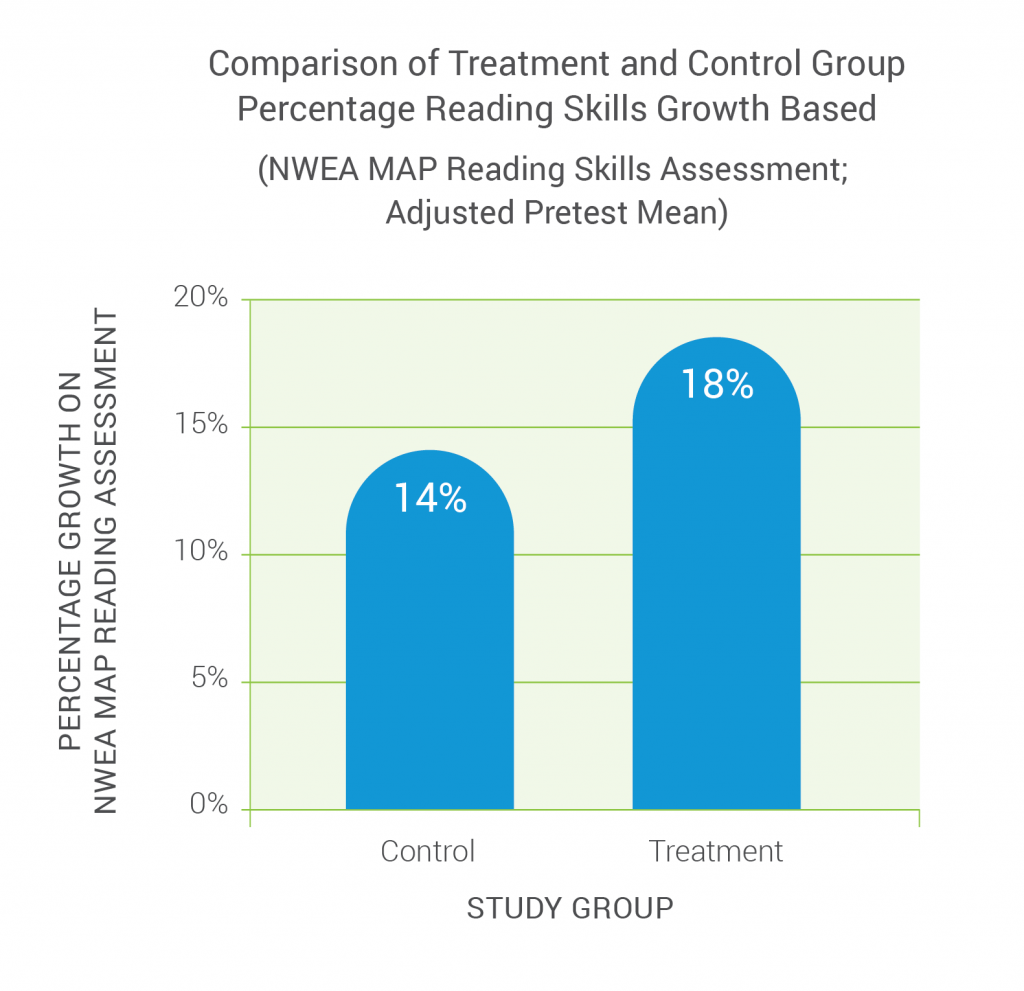 Pivot
Universal screening for reading problems is the best way to identify and address reading difficulties. While there are a range of reading problems that can affect students, an estimated 5-17% of school-age children have dyslexia*. Most students with reading difficulties, including those with dyslexia, can be taught how to be strong readers. But before research-based instruction and intervention can take place, educators must identify which students are struggling and why.
During this hour-long on-demand webinar, Dr. Michelle Hosp, whose research focuses on reading and data-based decision making within MTSS, will provide insights into assessment for reading difficulties. You will learn:
How to identify the right assessment for the right purpose
How to assess the continuum of reading skills
Why assessment and intervention should focus on phonics skills
Strategies to link assessment data to instruction
Watch this webinar to deepen your understanding of the role of assessment in supporting students struggling to read.
*Pediatrics in Review, May 2003
Pivot
On-Demand Webinar: Structured Literacy Instruction for English Learners

On-Demand Webinar: Casualties of War: Reading Science Denial and Racism's Impact on African American Children
Presented by Kareem Weaver, Member of the NAACP Oakland Branch's Education Committee
Check out CORE's new 3rd edition of the popular Teaching Reading Sourcebook, with content updates and a brand new chapter on MTSS. Assessing Reading: Multiple Measures, 2nd Edition has also been revised with new, clearer test instructions and an easy-to-use format.
CORE is excited to be a reseller of the digiCOACH Advanced Teacher Coaching Platform. They will be integrating digiCOACH into their work with districts and schools to strengthen instructional practice and improve outcomes for all students. Learn more about digiCOACH.
You can learn more about CORE's approach to professional learning, and gain insights and evidence-based strategies, in their most recent newsletter.
Also consider participating in CORE's Online Elementary Reading Academy, a facilitated online, asynchronous course . New courses start April 16 & 30, 2020 and are being offered for a 35% discount to support remote professional learning during this time. The course teaches educators the essential components of reading instruction with clear and explicit models immediately applicable to the classroom.
Check out these on-demand webinars, that you can view at your convenience:
Copyright © 2020 Pivot Learning TM
Scroll