Teaching & Learning
Understanding how word-level reading develops and why some students struggle are valuable starting points for planning reading instruction and interventions. Knowing this puts educators in a good position to determine what aspect(s) of the reading process may be creating difficulties for children. This in turn, enables educators to provide intervention that is highly effective to minimize or eliminate the reading difficulty.
Watch this on-demand webinar featuring Dr. David Kilpatrick, Author of Essentials of Assessing, Preventing, and Overcoming Reading Difficulties, to learn:
– Common types of reading problems
– Best practices for assessing reading difficulties
– Which types of assessments can be used to identify individual struggling reader's difficulties
– Specific interventions based on the different types of reading difficulties
Don't miss this opportunity to learn from an expert in the field of reading assessment and intervention.
Pivot
By Linda Diamond, President of CORE and Author of the Teaching Reading Sourcebook
Students with disabilities are not making the achievement gains they should make. The achievement gap between students with disabilities and students without disabilities has remained largely unchanged despite adaptive technologies and supposedly research-based methods. But we can improve outcomes for special education students by significantly improving general education and special education together.
Educators have long known that students with disabilities have not made the gains they should, despite placement in special education classes with individualized education plans or even mainstreaming into general education classrooms. The most recent 2017 NAEP confirms the persistence of this problem. As reported by Education Week (Christina Samuels, April 11, 2018), "Students with disabilities posted stagnant scores on the National Assessment of Educational Progress in 2017 and failed to close the gap with students not identified as having disabilities."
Despite research-based methods and adaptive technologies, the achievement gap between students with disabilities and students without disabilities has remained largely unchanged (University of Texas, "Is Progress Being Made Toward Closing the Achievement Gap in Special Education?", Oct. 5, 2017). Although the Individuals with Disabilities Education Act (IDEA) requires a free and equal education in the most inclusive environment possible (FAPE and LRE), little has improved. In fact, the most recent Supreme Court decision in Endrew F. v Douglas County School District, determined that every child needs "a chance to meet challenging objectives" (see my previous blog), but most special education students are not held to high expectations.
High-Quality General Education Leads to Progress for Special Education Students
High-quality general education leads to significant progress for special education students. The results of a new study of Boston Public Charter Schools by Elizabeth Setren confirms this claim. Indeed, she found that "attending a Boston charter school makes special education students 1.4 times more likely to score proficient or higher on their standardized tests, resulting in a 30% reduction of the special education achievement gap" (Brookings Report, "The Importance of high quality general education for students in special education", Setren and Gordon, April 20, 2017). This finding is not really surprising. If overall teaching quality is better, then all students benefit.
Good Teaching First for Prevention and Achievement
This blog is not an argument for the benefits of charter schools; instead, it points to the importance of high quality first teaching both for prevention and to enable our most vulnerable students to excel. Schools where all students realize strong achievement generally have high expectations, aligned, evidence-based curricula, and expert teaching. This is precisely what is called for by implementing multi-tiered systems of support (MTSS). If advocates for students with disabilities want them to have a free appropriate public education (FAPE) in the least restrictive environment (LRE), then we had better make sure that environment is of the highest quality. Mainstreaming students with disabilities into weak general education classrooms will do little to close the achievement gap for students with disabilities and will only make an already struggling teacher's job more challenging.
Nonetheless, special education needs significant work as well. Special education teachers and paraprofessionals deserve high quality professional development, excellent materials, and the best possible support to enable them to help their struggling students, particularly students struggling with reading disabilities, the primary reason students are referred to special education in the first place. All too often special education teachers have been left out of school and district initiatives, and according to a recent report from the National Council on Teacher Quality, only 11 states require that special education teachers demonstrate knowledge of the science of reading as part of their preservice credentialing programs. In fact, in the best MTSS models, special education teachers and general education teachers work closely together supporting all students regardless of classification.
However, only focusing on special education at the exclusion of general education will simply perpetuate continued over-identification of students needing special education and over-representation by children of color in special education. We must work to simultaneously fix general education and make special education truly special.
Leadership Development
Far too many schools struggle with unhealthy and uninspiring cultures for both students and educators. Teachers and administrators often feel overwhelmed and unsupported in their professional growth. If we're serious about attracting, retaining and developing skillful and passionate educators, we must cultivate the type of culture in our schools where everyone is supported to grow. Join this hour-long webinar to hear how Monterey Peninsula Unified School District (MPUSD) is building just such a culture.
Joe Ashby, Principal at Monte Vista Elementary, will share his experience as part of a pilot project with Pivot Learning to measure MPUSD's culture and systematically implement strategies to improve it. Joe will be joined by Robert Curtis, Vice President of Education Programs with Pivot Learning, and Andy Fleming, co-author of An Everyone Culture.
Watch the webinar to learn:
What a growth culture is, why it's important, and why it has been largely ignored in education.
How the principles in the book An Everyone Culture can be an essential ingredient to truly begin to reinvent schools.
What strategies and techniques were implemented specifically at Monte Vista Elementary to support the adult development of teachers and staff.
Findings from Pivot Learning's growth culture pilot project with MPUSD.
Fill out the form below to access the webinar.
Pivot
Pivot
Oceanside High School (OHS), 40 miles north of San Diego, is building college and career preparation into the learning experience so that every student, regardless of race, gender, income, or disability, graduates with the academic knowledge and social-emotional skills to be successful in whichever educational or career choices they pursue after high school.
Watch this hour-long webinar to learn about the four-year plan that OHS kicked off during the 2018-19 school year to support college and career pathways. OHS and Pivot Learning will share:
How the entire school community, including parents and students, were involved to design and implement four equity-focused, career-aligned learning pathways that support stakeholders' visions for students.
How they're building the capacity of pathway teachers to use project-based learning as a key instructional practice.
The gains the school has seen in college and career preparedness in just one year and their plans for the next three years.
Fill out the form below to access the webinar recording.
Webinar Presenters: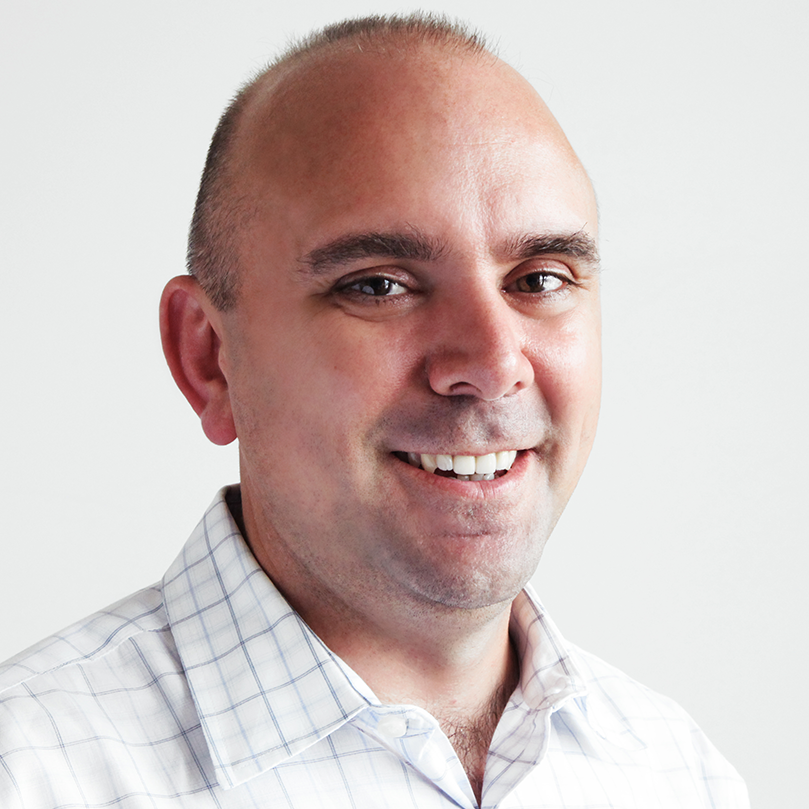 Robert Curtis, Ed D
Vice President, Education Programs
Pivot Learning

Teresa Hill-Collis
Principal
Oceanside High School

Juan Hernandez
Biology/Green Tech Teacher
Oceanside High School
In the News
At one time when a student acted out in class, that student would often be punished for their behavior and possibly excluded from the classroom. The student would bear all the blame.
Recent research, however, suggests at least part of the problem lies not with the student, but with the school's culture.
Educational research shows that encouraging students to learn from their mistakes through a "growth mindset" can help a student go from believing they can't succeed in school because they aren't good enough, to knowing they can achieve their goals by applying themselves through hard work.
"But if your teachers don't have that mindset," says Joe Ashby, principal at Monte Vista Elementary in Monterey, "there is no hope that it will work in your students."
In collaboration with Oakland-based nonprofit Pivot Learning, MPUSD principals, teachers and administrators participated in a series of surveys, focus groups and workshops to improve the "growth culture" throughout the district.
For PK Diffenbaugh, superintendent of MPUSD, growth culture is about "creating the conditions where people bring their best self to the work." For staff, that means focusing on personal development that helps each person align with the community's goal of helping students succeed.
"Studies have shown that if you improve adult culture and learning, you improve student outcomes," says Robert Curtis, vice president of education programs at Pivot Learning, who oversaw the pilot project. "So if the district wants to help its students, it first has to teach its educators and staff how to develop their own growth mindsets."
Using tools developed by researchers at Harvard University, Pivot Learning and Cambridge-based partner Way to Grow worked on professional development with adult employees of MPUSD, which serves more than 10,000 students spanning 11 elementary, three middle, three comprehensive high schools, one alternative high school, and an independent charter school in Del Rey Oaks, Marina, Monterey, Sand City and Seaside.
While 13 schools and departments in the district participated in surveys that assessed their current growth culture, five sites chose to take it further.
Representatives from three elementary schools, one middle school, and the Human Resources Department met for day-long workshops over the course of a year where they learned activities "that helped people get to a high level of purpose, connection, and vulnerability to communicate within the group," says Ashby, who participated in the pilot. This included protocols that allowed participants to share their mistakes and express their goals for self-improvement while also providing a space to provide each other with constructive feedback. "These skills apply directly to working with students, so we got to bring them back to our schools right away."
Though the immediate goal of the pilot was to help MPUSD staff develop their growth culture, the long term goal is to address "teacher morale, teacher retention, and student outcomes," says Curtis.
"The pilot is very much in line with what I've laid out from day one, which is that we are all going to learn," says Diffenbaugh. "There's a common misconception that once you become an adult, you're done learning and growing. That's not true."
Since being appointed as superintendent of MPUSD in June 2014, Diffenbaugh has spearheaded a number of changes in the district that have resulted in positive student outcomes. For example, the eligibility of high school students to enter the UC and CSU systems has increased from 35 to 80% in the past five years.
The results of the pilot study show that not only did the five target teams significantly improve their growth culture through the program, there was also a "ripple effect" throughout the district, says Curtis.
Diffenbaugh plans to continue work with Pivot Learning moving forward, particularly with regards to high school education and student success.
Though Diffenbaugh says it may be too soon to see the pilot study's impact on students, the superintendent is hopeful for the future. "We have a long way to go. But we've taken not only the first step, but also the most difficult step of changing our culture. Now all of us are working together toward a common vision."
With the new school year well underway, Diffenbaugh and his team are paying close attention to see how things have changed for students.
Even though the study has ended, Ashby continues to implement initiatives in his school to promote growth culture for both students and staff. "It was one of the most impactful professional development programs of my whole 25-year career."
Article originally published by the Monterey Herald on October 7, 2019
Economics
Presented by Policy Analysis for California Education (PACE) and Pivot Learning
Friday, November 8, 2019
11:30am – 1:00pm PST
Library Galleria. 828 I Street. Sacramento, CA
Please note lunch will be served starting at 11:30am and the presentation will begin at 12:00pm.
In this seminar, Pivot Learning will discuss two case studies aimed at better understanding the ways in which California districts' budget challenges impact their ability to serve students. The cases explore this impact in two unique locations: the Sacramento City Unified School District and Marin County.
These reports find that, in Sacramento, increasing health care costs and poor business practices have led to deficit spending and cuts to programs and services. In Marin County, local parcel taxes have begun attracting more organized opposition due to increasing public perception that tax dollars will be used to fund pension liabilities, rather than being used to support students.
Arun Ramanathan, Carrie Hahnel, and Hannah Melnicoe will share findings from these case studies and discuss the implications for state and local policy and revenue generation for education. Panelists Liz Guillen, Michelle Giacomini, and Terena Mares will reflect on the findings from different perspectives.
Speakers & Panelists:
Michelle Giacomini, Fiscal Crisis and Management Assistance Team (FCMAT)

Liz Guillen, Public Advocates
Carrie Hahnel – Independent Consultant
Terena Mares – Marin County Office of Education
Hannah Melnicoe – Pivot Learning
Arun Ramanathan – Pivot Learning
Pivot
With just 38% of ACT-tested grads meeting at least 3 of 4 core College Readiness Benchmarks and only 11% of business leaders agreeing that college grads have skills their businesses need, high schools face an increasing challenge to prepare students for college, careers and life.
Los Angeles Unified School District (LAUSD), and many others across the country, have adopted Linked Learning as a way to create real-world learning experiences that interest, challenge and inspire students, as well as prepare them for a range of options after high school, including 2- and 4-year colleges, apprenticeships and the workforce.
Watch this hour-long webinar with LAUSD, Linked Learning Alliance and Pivot Learning  to learn about an innovative approach to education that research has shown leads to higher graduation rates and improved college- and career-readiness.
Complete the form below to access the webinar recording.
Sources: The Condition of College and Career Readiness 2018, ACT. Higher Education's Word Preparation Paradox, GALLUP, February 2014.
Presenters: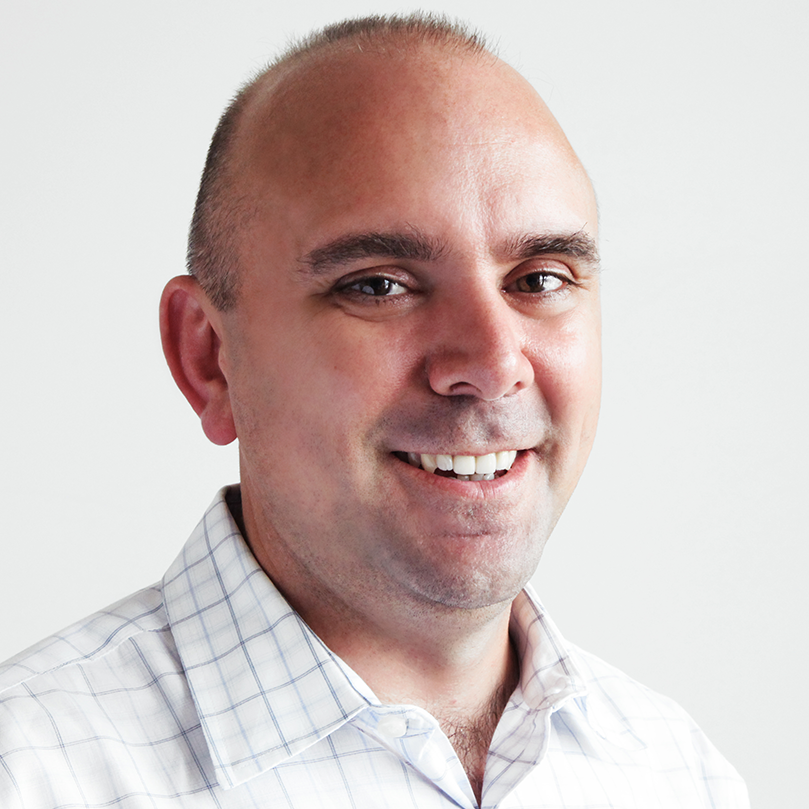 Robert Curtis, Ed D
Vice President, Education Programs
Pivot Learning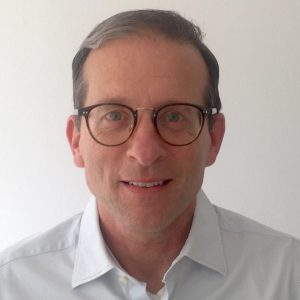 Dan Storz
Senior Director, Products and Services
Linked Learning Alliance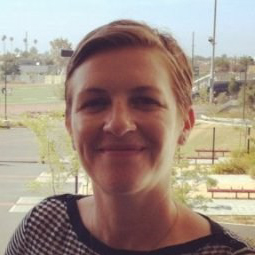 Patricia Hanson
Critical Design and Gaming School (C:\DAGS),
Los Angeles, CA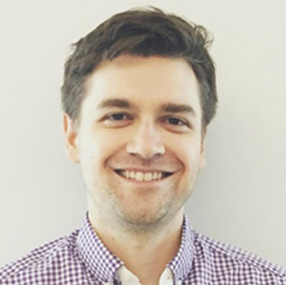 Matthew Piwowarczyk
Instructional Coach, Critical Design and Gaming School (C:\DAGS),
Los Angeles, CA
Teaching & Learning
While the impacts of poverty on academic achievement are widely known, dialect also plays a significant and unrecognized role in the reading achievement of millions of children. Just like students whose native language is Spanish or Amharic, students who speak the dialect known as African-American English (AAE) face obstacles to becoming proficient readers.
Watch this on-demand webinar with Dr. Julie A. Washington to learn:
Characteristics of AAE
Impact of poverty on language
Relationship of dialect to growth of reading
Variables that influence reading outcomes for poor children
Implications for the classroom
Don't miss this opportunity to gain a deeper understanding of the impact AAE dialect has on black-white differences in reading achievement.
Pivot
The human brain is not inherently wired for reading like it is for speaking. Instead, learning to read and the act of skilled reading itself require multiple language components built on the human speech system: phonology, orthography, morphology, syntax, semantics, pragmatics. For some, learning to read is relatively easy and for others it is very challenging.
According to the International Dyslexia Association (IDA), dyslexia is a specific learning disability that is neurobiological in origin. It is characterized by difficulties with accurate and/or fluent word recognition and by poor spelling and decoding abilities. These difficulties typically result from a deficit in the phonological component of language that is often unexpected in relation to other cognitive abilities and the provision of effective classroom instruction. Secondary consequences may include problems in reading comprehension and reduced reading experience that can impede growth of vocabulary and background knowledge.
Read the white paper by Dr. Dale Webster, Chief Academic Officer for CORE, to learn more about how to identify dyslexia and how early assessment and research-based instruction for prevention and intervention for reading difficulties can stop the struggle to learn to read for your students.
Scroll