Economics
Presented by Policy Analysis for California Education (PACE) and Pivot Learning
Friday, November 8, 2019
11:30am – 1:00pm PST
Library Galleria. 828 I Street. Sacramento, CA
Please note lunch will be served starting at 11:30am and the presentation will begin at 12:00pm.
In this seminar, Pivot Learning will discuss two case studies aimed at better understanding the ways in which California districts' budget challenges impact their ability to serve students. The cases explore this impact in two unique locations: the Sacramento City Unified School District and Marin County.
These reports find that, in Sacramento, increasing health care costs and poor business practices have led to deficit spending and cuts to programs and services. In Marin County, local parcel taxes have begun attracting more organized opposition due to increasing public perception that tax dollars will be used to fund pension liabilities, rather than being used to support students.
Arun Ramanathan, Carrie Hahnel, and Hannah Melnicoe will share findings from these case studies and discuss the implications for state and local policy and revenue generation for education. Panelists Liz Guillen, Michelle Giacomini, and Terena Mares will reflect on the findings from different perspectives.
Speakers & Panelists:
Michelle Giacomini, Fiscal Crisis and Management Assistance Team (FCMAT)

Liz Guillen, Public Advocates
Carrie Hahnel – Independent Consultant
Terena Mares – Marin County Office of Education
Hannah Melnicoe – Pivot Learning
Arun Ramanathan – Pivot Learning
Equitable Education Spending
A new report from Pivot Learning finds that California's unfunded pension costs threaten educational equity.
California's chronic underfunding of teacher pensions is pushing school districts into financial distress, forcing them to make painful cuts that will increasingly harm both the state's teachers and its most vulnerable students, according to a report released today by Pivot Learning. Read more »
Equitable Education Spending
When Brian Stephens, Ed.D., joined Tracy Unified School District (TUSD) in 2014, he found a district that had been facing declining enrollment and the associated budget cuts. Dr. Stephens also found a driven and committed group of district leaders, who had been doing everything they could to ensure that students in Tracy were receiving a high-quality education. Teachers were innovating, but on their own, and the district was supporting them as best they could in the face of tens of millions of dollars in forced budget cuts.
Local Control Funding Formula had been applied, but was not effectively driving strategic planning. For the 17,000 students that the district served, Dr. Stephens knew he needed to do something profoundly different. Something that would ensure that students in Tracy were prepared for college and career, and that every adult in the school district was working together to achieve this goal.
He also knew that funding doesn't drop from the sky, and that he couldn't be caught every year reacting to the changes in district budgets. Dr. Stephens needed to get in front of the budget process to find money somewhere to turn his vision into reality. And that's where Pivot came in.
Tracy Unified was invited by Pivot to join a group of districts that were working on an innovative new program, Smarter School Spending. This unprecedented collaboration between the nonprofit and the school district has a singular focus on strategic planning and budgeting to support the district's success.
The first step: get the heads of business and academics talking together.
Second step: figure out exactly what they were doing that was moving the needle on student achievement. Put money behind that. And replicate it.
Easier said than done.
Undaunted by the journey ahead, Tracy Unified committed to the work. A Design Team of district leaders met with Pivot Learning to move the process forward. So far, they have identified $1.2M that they can better allocate to meet their instructional goals. And they have committed to early literacy and ensuring 9th grade success as the two most important priorities to impact student success.
To build sustainability and capacity for the work, almost 50 school and district leaders are meeting regularly to develop a deeper understanding of the process and tools, and how they can be applied to their budgeting and planning process in alignment.
Even more important—at least as Dr. Stephens sees it—is the learning that they have done about how to engage in a process like this. He commented: "Even if this work were to end tomorrow, the fundamental way we work together as a district has changed, and this collaboration will be felt for years to come."
Tracy, CA, situated between the San Francisco Bay Area and the Central Valley, is a community originally formed as a stop on the Trans Pacific Railroad. Now, with a population of around 87,000, it is the second largest city in San Joaquin County. TUSD students are 49% Hispanic/Latino, 25% English Language Learners, and 46% of students are eligible for free/reduced lunch.
Pivot Learning is a nonprofit organization of K-12 education experts working shoulder-to-shoulder with schools, districts, and charters to address their biggest challenges in teaching and learning, equitable education spending, and leadership development.
Equitable Education Spending
CCEE Board Meeting Overview
Following a closed session performance evaluation of CCEE staff, Executive Director Dr. Carl Cohn gave a progress report in which he shared details of his site visits to various California districts and charters, meetings with advocacy groups, and a Gates Foundation Leadership retreat. The board held a short but lively discussion about the role of the CCEE board and CCEE staff with the general consensus that board members set policy and direction and the staff implement, but that the board desires a more active role or more frequent engagement. The board also discussed the potential impact of SB-871. Next, Josh Daniels, Director of Outreach and Communications for the CCEE, presented on his site visits to county offices across California. He shared that the board reached out to all fifty-eight counties and followed up with site visits to twenty-seven interested COEs. Site visits to another thirteen county offices have been scheduled. Sujie Shin, Director of Research and Assessment, gave a report — in which she referenced working with Pivot Learning as a partner and acknowledged the Rural Professional Learning Network. The Directors of Education also spoke. After a brief break, the board heard public comment on all presentations.
FosterEd Presentation
Following board approval of the proposed preliminary CCEE budget for fiscal year 2016-17, Casey Schutte, Director of FosterEd, gave a presentation on Foster Youth education. California is the first state to include foster youth as a subgroup in its educational accountability framework. Schutte stressed the key role that LEA LCAPs play in planning academic and socioemotional supports for foster youth. He also noted missteps in implementation, such as the use of supplemental and concentration funds for broad actions and goals not targeted for foster youth, and unique challenges that LEAs face with regard to foster youth (e.g. movement between foster homes corresponding with movement between schools and districts.)
Schutte's presentation focused on the significant achievement gap for foster youth, as well as the importance of trauma-informed practice to address factors in foster youth outcomes, such as the trauma that brings youth into the system, abuse, homelessness, and poverty rates. At the close of his presentation, Schutte invited comment and shared resources, including the Alliance for Children's Rights' Foster Youth Toolkit and the Coalition for Educational Equity for Foster Youth's Sample District LCAP for Foster Youth.
After Mr. Schutte's report, the board heard general public comment and closed with announcement of board chair Sandy Thorstenson's retirement from Whittier Unified School District and the CCEE board.
Also in June
Equitable Education Spending
State Board takes the next step toward new accountability system
In their regular meeting this month, the State Board of Education (SBE) took the next step toward defining how the state will measure the performance of districts, schools, and subgroups. After several hours of discussion and public comment, the board approved a motion that lays out four indicators that will be central to the new Evaluation Rubrics (student test scores on ELA and Math, the progress of English learners toward proficiency, high school graduation, and suspension/chronic absence rates) and directs SBE staff to investigate several others (a College and Career Readiness measure, school climate survey results, and an English learner composite) for future inclusion. The motion also clarifies that the new system will use a methodology that blends outcomes and improvement to define performance and that it will contain a top-level summary display. In July, the board will vote on benchmark levels of these indicators that will be used to gauge school district performance. The California Practitioner's Advisory Group (CPAG) will also weigh in on these decisions in their June 22 meeting.
The motion, particularly the inclusion of suspension rates and chronic absenteeism, largely represents a response to the community groups, students, and advocates who spoke out in previous meetings about the importance of non-academic measures. Similar groups once again gave public comment, but this month the majority expressed support for the board's decision. A number of commenters argued that the College and Career indicators could be included now. Some equity-focused groups pushed for inclusion of additional school climate measures and highly visible displays of subgroup performance. Parent groups urged the board to make sure the information presented in the Rubrics is accessible. Meanwhile, Assemblywoman Shirley Weber introduced a bill that would give the legislature more say in which indicators are adopted.
The Board also moved forward with other elements of the larger accountability framework. First, following up on a survey of user experiences, staff will continue work on the redesign of the Local Control and Accountability Plan (LCAP) template. The redesign hopes to streamline the document, add an executive summary for non-technical audiences, and make funds easier to track. Second, staff will also move forward with the plans for alignment with the new federal Every Student Succeeds Act. The state is still waiting for additional regulatory guidance from the U.S. Department of Education, which won't be finalized until the end of 2016. Finally, the Superintendent's Advisory Task Force on Accountability and Continuous Improvement presented a report on accountability system design, which members of the board lauded as a one-stop shopping place for what's on the mind of state policymakers.
Governor releases revised budget
On May 14, Governor Brown released his revision of the state budget. The budget takes a cautious stance, after state income tax receipts came in $1 billion below January estimates. Despite lower revenues, the budget continues to provide generous support for K-12 schools and community colleges, increasing state funding by $3 billion over last year to a total of $71.9 billion statewide. The Governor also included a $10 million program to enhance teacher training in the state's universities, an attempt to address the growing teacher shortage. Still, many education advocates were disappointed. In particular, many were dissatisfied with the $1.6 billion block grant program for early education that would consolidate programs and shift some responsibilities to school districts, saying that it does not add needed resources.
A center at Stanford released a report on the impact of the CORE districts' policy of tracking the performance of smaller subgroups (20 or more students, as opposed to 100 more more under NCLB). The report noted that this change enhanced the visibility of students who were often the lowest performers.
Debate continued about how much money will be available and how districts will be able to spend funds on dropout and truancy prevention programs as a result of savings from the Prop 47 sentencing reforms.
A joint legislative panel backed a bond before voters on the November ballot that would extend state grants for school facilities. There has not been a statewide school facilities bond since 2006.
Equitable Education Spending
The California Collaborative for Educational Excellence held their regular meeting on April 7. At the meeting, board members heard from Executive Director Carl Cohen and the rest of the new CCEE on the progress they've made. Most notably, the group officially began its technical assistance work in an engagement with Palo Verde School District in Blythe. Over the past two months, the team also met with CDE and CCESSA in a desert retreat, reviewed potential revisions of the LCAP template with the State Board of Education, and discussed capacity building opportunities with the Gates Foundation. Meanwhile, staff continued building relationships with district and county partners, compiling a research base, and reviewing LCAPs to identify best practices. The education team has been developing a vetting process to assess technical assistance partners and ensure that districts spend their capacity building funds wisely. Finally, CCEE has been closely following the progression of SB 871, which would provide significant resources to fund the Collaborative's work. (The bill is currently awaiting a full fiscal impact assessment).
The board also continued to hear from experts in the field on potential best practices. This month's meeting included three such presentations. Dr. Laurie Olson from the Sobrato Early Academic Language (SEAL) program discussed a preK-3 model designed to close the achievement gap for English Learners. She attributed the program's success to the integrated strategy that involves all students and teachers, commitment to the full curriculum, recognition of the full value of bi-literacy and home language, and the focus on oral as well as written skills. Adam Ebrahim presented on his work as a literacy consultant with the Fresno County Office of Education and which aspects of their highly customized training programs could be replicated. Lastly, Katie Breckenridge from the Partnership for Children and Youth shared information on the Summer Matters campaign to combat summer learning loss with high quality programs.
The board also discussed the succession plan for current Chair Sandy Thorstenson, who will be retiring after the June meeting. The Governor's office is leading the search for a replacement and the board will elect a Chair and Vice-Chair for the remainder of 2016 at their next meeting.
CCEE was created under LCFF to provide technical assistance to school districts and has been meeting to develop a model for their work since 2015.
Advocates, practitioners, legislators gear up for accountability debates
As the State Board of Education (SBE) prepares for a critical meeting in early May, the landscape around them continues to evolve. The Assembly Education Committee approved Assembly Bill 2548, which would give the legislature more leverage in shaping the accountability system currently being developed by SBE. In particular, the bill would be a boon to advocates who have been pushing for the inclusion of measures of school climate. The California Teachers Association and legislative staff both criticized the bill as premature and a potential impediment to the ongoing accountability process.
California Practitioner and Advisory Group (CPAG) met for the first time. The 15-member group was established this year to comply with the new federal education bill and provide state leaders with feedback from teachers and school staff.
Meanwhile, SBE is taking a significant step to bring together special education and general services into a single system. New state accountability measures will apply equally to all students in California across a robust range of measures. The move acknowledges the fact that 70 percent of students in special education programs also qualify for supplemental funds under the LCFF. (Pivot CEO Arun Ramanathan discussed the impacts of the change in a recent blog post).
Advocates push for greater transparency on the use of LCFF funds
Public Advocates released a report this month that claims a large number of districts are not sufficiently justifying the use of the supplemental and concentration grant funding designed to support the state's high need students. The group filed a complaint against West Contra Costa's use of these funds to provide an across-the-board raise for teachers.  In general, the guidance has been vague and minimal when it comes to using LCFF funds. Education Trust-West and Californians Together also released reports on the same topic, hoping to get the full attention of SBE.
News from the courts
The Supreme Court issued a tie vote in Friedrichs v. The California Teachers Association, allowing the union to continue to collect agency fees from all employees. The decision may still prompt reassessment of CTA's future. In California, a divided court determined that the state is not constitutionally required to provide any set minimum amount to provide a "quality" education.
Legislative session heating up
With the legislative season in full swing, lawmakers in Sacramento discussed a number of measures this month with implications for education finance.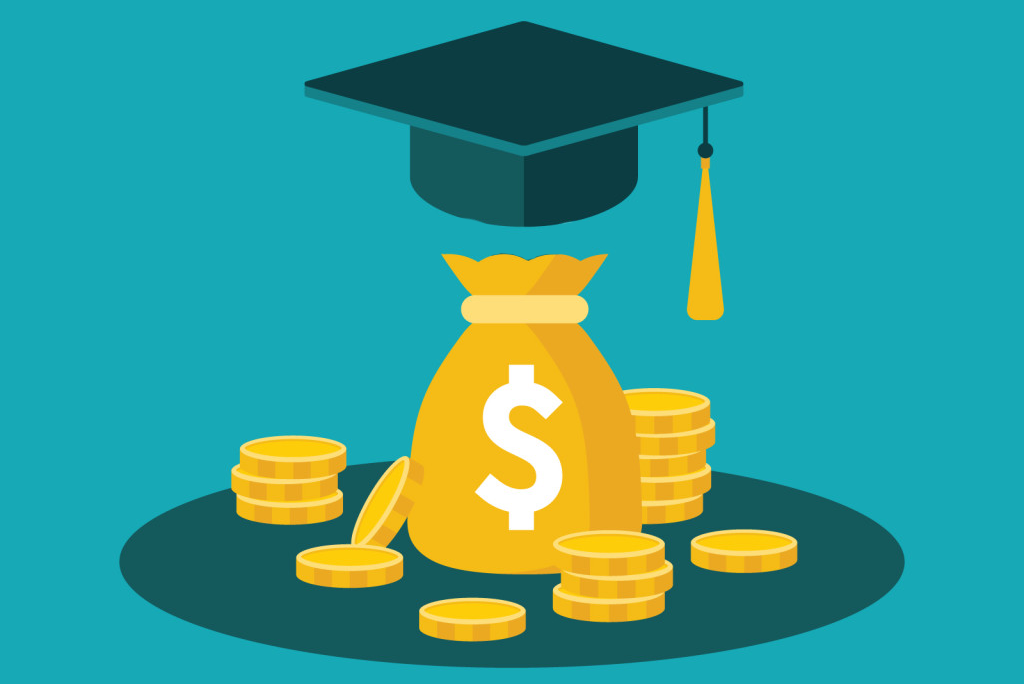 Equitable Education Spending
Accountability Discussion at SBE Focuses on Indicators
The evolving accountability system was once again a central topic at the State Board of Education's regular meeting March 9-10. Staff recapped the planned architecture for an accountability system that coherently aligns three components: the LCAP, the state system including the Evaluation Rubrics and support services, and the plans required under the new federal education law (ESSA). The presentation included a summary graphic illustrating how the system would be incorporated into the LCAP timeline.
Much of this agenda item was devoted to a discussion of which metrics should be used. ESSA requires each district and school to report on five measures: student achievement in ELA and math, graduation rates, the progress of English language learners, an additional K-8 academic measure, and one additional measure of school quality. Members discussed options for the last two indicators, with staff stressing that whichever indicator is picked will have to use data that is already collected at the state level, apply a consistent definition, be disaggregated to the school and subgroup level, and produce valid results. Many members supported middle school drop out rates as the indicator for K-8, but there was little consensus on the additional school quality measure. Staff presented the Williams settlement data, a Career & College Readiness composite, and suspension rates as three alternatives meeting criteria. Various board members argued that suspension rates might unfairly reflect policy differences; that career readiness would be difficult to measure; and that Williams data may not apply for all LEAs. One board member made an impassioned case for using performance or participation in science courses. Chronic absenteeism may be a good choice in the future, but the data is not yet available.
In addition to this discussion of alternate indicators, the board reviewed an example using graduation rate data that showed how standards, once identified, could be used to identify schools in need of TA. At the end of the session, SBE approved the staff recommendation to use the methodology developed for graduation rate and run a similar analysis of all the indicators discussed for the Rubrics/ESSA. This information will be used to decide on a final list and discuss thresholds for performance at the May meeting.
During public comment, superintendents and district leaders urged the board to "stay the course" on LCFF and not slip back into a simplified, centralized, test-based accountability system. Local control and multiple measures, these speakers argued, are working and should be allowed to continue. Meanwhile, large numbers of parents, students and advocacy groups pressed the board to include a school climate indicator that incorporates suspension rates, chronic absenteeism, school climate surveys, and parent involvement. Commenters also stressed ensuring a focus on equity by either placing it on the front pages of data displays or using it as a third pillar to judge schools and LEAs (in addition to improvement and growth). Others supported the board's indication that the system will be able to evolve over time.
Other Approvals and Signals for the Future at SBE
In addition to discussing accountability, SBE also took action in a number of other areas during the two-day meeting. The board stated their intention to bring special education students into the same coherent system for improving achievement as all other students; gave the go ahead for three summative assessments of science education, moving forward the implementation of the Next Generation Science Standards; determined membership of the California Practitioners Advisory Group to provide formalized guidance for ESSA implementation and other policy decisions; and approved the controversial proposal to authorize a charter school that was rejected by Mount Diablo Unified and the Contra Costa board of education.
State and National Education Spending News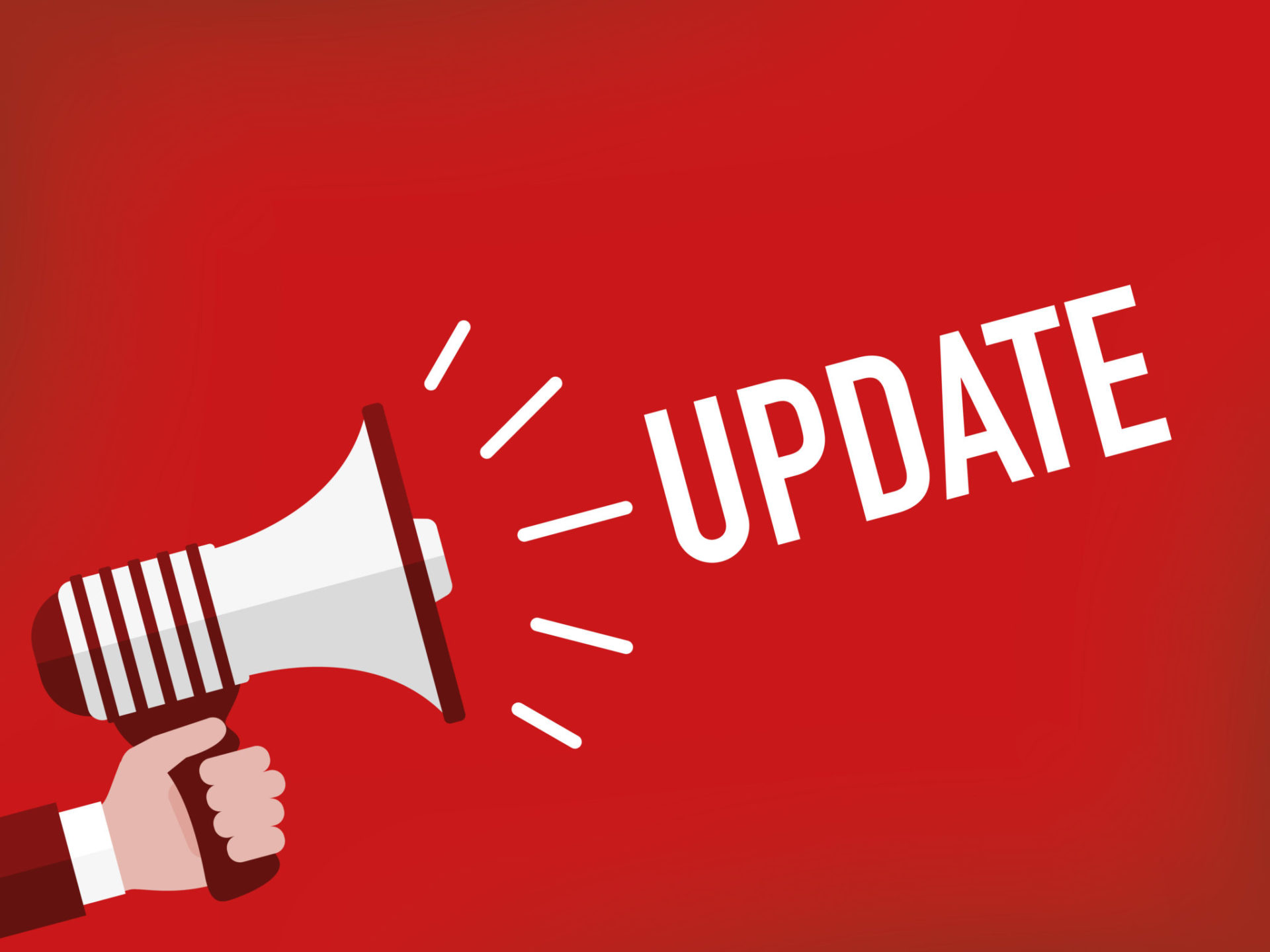 Equitable Education Spending
Evaluation Rubric Development Moves Forward
The refinement process continues for a key piece of California's school accountability system–the Evaluation Rubrics mandated under LCFF. Earlier this month, WestEd released a summary of the feedback from the pilot test of the draft rubric they developed last year. Much of the response was positive, noting that the example for graduation rates was well organized and the data presentation is likely to promote accountability. Pilot districts expressed concern, however, that the document was too dense and complex; that the focus was too heavily on the state goals rather than local priorities; that measures of elementary school, special education, and alternative education were lacking; and that combinations of performance and growth sometimes produced confusing overall results. The user acceptance testing also surfaced strong interest in training for districts and counties and in ensuring alignment between the state system and the new federal education law.
Meanwhile, in preparation for their March meeting, the State Board of Education released the proposed "architecture" for how the multiple layers of school accountability will fit together. Under this framework, the rubrics serve as a bridge between the local planning and data collection under the LCAP and the state and federal guidelines that determine when districts are in need of technical assistance. SBE has also launched a new California Practitioners Advisory Group to assist developing this new cohesive accountability system.
The State Senate Education Committee held a hearing on February 24th, where Michael Kirst and Sue Burr from SBE presented progress on LCAP and the new accountability system. Senators expressed dissatisfaction with the lack of information on how dollars are being spent, which Kirst argued was a necessary reflection of the balance between flexibility and accountability under LCFF. During the hearing, Burr and Kirst also discussed potential changes to the LCAP template to improve clarity and usefulness.
Federal Government Issues Additional Guidance on ESSA
The federal policy conversation continues to center on the new Every Student Succeeds Act. The comment period, extended through Jan 20, resulted in diverse and contradictory feedback. The NEA summarized the funding transition and effective dates. Members of Congress, on both sides of the aisle, noted that they will be watching the Department of Education closely to make sure they maintain the hands-off approach ESSA espouses. Meanwhile, states note they are ready and willing to lead.
DOE also issued additional guidance on testing. The feds stressed the risk of losing federal funds if states do not comply with the 95% test-participation guidelines, while providing suggestions for reducing the number of students opting out by making tests that are worth taking, ensuring the time spent in testing is limited, and communicating with parents. Finally, DOE clarified that federal funds can be used by states to audit their current testing and help improve educators use of the tests. In a separate video, acting Secretary of Education John King advised states that teacher evaluations can now be revised to exclude test scores.
Senate Bill Proposes Professional Development Investment
Leaders in Sacramento continue to discuss SB 871, the bill introduced in January by Senators Liu and De León establishing a statewide system of professional development around the Evaluation Rubrics, The bill also establishes a pilot program for technical assistance to improve instruction that would be run by the California Collaborative for Educational Excellence between fiscal year 2016-17 and 2017-18. These efforts would be funded by the new set asides in ESSA for school improvement interventions.
CCEE Discusses Data, Peer-to-Peer Partnerships, and Plans for the Future
The California Collaborative for Educational Excellence hosted their bi-monthly meeting. The organization, under the direction of Dr. Carl Cohn, has continued to hire and onboard a full time staff and is on track to begin delivering services to districts and counties starting in fall 2016. The board heard an update on examples of school district partnerships and how CCEE can play an important role as a hub for future peer-to-peer arrangements. Riverside County also presented on how they have used data to drive the planning and goal setting process to focus attention on the achievement gap for Black students in their schools. Following these presentations, the board and staff spent the afternoon in a working session focused on defining success and creating a collaborative system for all districts that access CCEE as a resource.
Equitable Education Spending
What the New Federal Education Law May Mean for CA
During their January meeting, the State Board of Education focused on the implications of the new law on California's own accountability system and policy goals. The board kicked off their meeting with a presentation on the contents of the 1,000-plus page law.
Much of the structure of NCLB – including the federal testing requirements and most funding streams – remains the same. There are some major changes, however, that shift power away from the U.S. Department of Education (DOE) and back toward the states. States now have greater authority to define their own standards and accountability systems. Although states still must identify the lowest performing schools, the mix of indicators that they can use to do so are more flexible and holistic than test scores alone. Meanwhile, the law clearly restricts the federal power to dictate teacher qualification, curriculum, or assessments and makes it harder for the DOE to deny NCLB waivers.
One of the biggest questions remaining about ESSA is when the law will fully take effect. Some provisions, such as the stricter standards for rejecting a waiver, were effective immediately. Other provisions of NCLB expire at the end of this academic year and the system will not be fully implemented until 2017-18, leaving two years of significant gray area on how states and districts should proceed. There has been little guidance so far on implementation and even less so for the handful of states like California that have not been granted a waiver from NCLB. (California's waiver status may be changing, though, as the Board voted to apply again now that the new law is in place.)
California officials were heartened by the major areas of alignment between ESSA and recent state policies and many expressed commitment to keeping California's goals front and center Board Member Sue Burr urged that the focus of the conversation stay on the state as a leader of the process rather than on conforming to new federal rules. SBE President Mike Kirst and Superintendent Tom Torlakson cosigned a letter urging the feds to maintain state flexibility through the regulatory process.
State Board Continues Accountability Debate
In addition discussing the new federal rules, SBE spent several hours of their meeting discussing the next steps for the Evaluation Rubrics, the accountability system currently being piloted as part of LCFF.
WestEd presented a more detailed version of the Quality Standards for graduation rates, one key indicator in the Rubrics. The pilot has generated a largely positive response from districts, but the online version will have to be designed carefully to allow for both simplicity and depth.
During the presentation, several board members expressed concerns with the process. Some worried that the current format does not encourage a strong enough focus on equity when determining the overall success of a school or district. Board members also expressed that the process had gotten too far in the weeds and asked to see the big picture across a wider range of indicators. Looking at the whole system, they noted, is critical for alignment with the federal law and for determining how many districts are going to receive interventions or assistance.
Advocacy groups also lined up to express concern during public comment. Most notably, a group of organizations including Californians for Justice, Children's Defense Fund and the Alliance for Boys and Men of Color put forth a coordinated and coherent push to make School Climate and Engagement a "key indicator" in the rubrics, often drawing on the voice of students. Related comments supported the use of suspension data and chronic absenteeism as research-based and actionable measures that may be preferable to average daily attendance. Others noted the need to control for the special case of dropout recovery and alternative schools, to continue the focus on a single aligned system, and to look at actual gap closing instead of just subgroup data. After these comments, board member Burr tempered expectations for change noting that the board was unlikely to require new data collection.
Governor Brown's Proposed Budget Stays the Course for K-12
On January 7, Governor Brown released his proposed $170 billion budget for FY 2016-17. As in previous budgets, the Governor leveraged better than expected growth in the economy and state revenues to drive increases to education spending. The budget provides K-12 schools with $10,591 per student for the upcoming year, an increase of about $3,600 per student since the depths of the state budget crisis in 2011-12.  With this increase, the implementation of LCFF financing is 95 percent complete and well ahead of schedule. 
The budget also proposes a $1.6 billion early education block grant program for preschool based on the principles of LCFF and drawing on existing Proposition 98 funds. In postsecondary education, the Governor put forth investments in the state's university and community college system that will prevent further tuition hikes.
Equitable Education Spending
Oakland, CA – Today, Pivot Learning Partners announced a statewide pilot program, called the California Smarter School Spending Project, to transform instructional planning, district budgeting, and LCAP development. Over the course of the next year, with generous support from the Bill & Melinda Gates Foundation,
Pivot will work closely with leadership in five pioneering California districts – San Francisco Unified, Tracy Unified, Hayward Unified, Pomona Unified and Santa Ana Unified – to narrow and focus their instructional priorities, fund these priorities over the long-term, and build their LCAPs into strategic finance plans that can lead to better student outcomes.
Smarter School Spending is a national movement comprised of dozens of districts. The model was developed and initially implemented in four demonstration districts – Fayette County (KY), Knox County (TN), Lake County (FL), and Rochester City (NY) – to more sharply define their strategic priorities, close budget gaps and identify savings (nearly $160 million combined). The districts were then able to direct these savings to funding their priorities over the time. The California Smarter School Spending project is designed to align Smarter School Spending and the LCAP development process.
Through this project, the partners also expect to identify best practices that can revitalize LCAP development and inform other district leaders, community members, and state policymakers.
"With the implementation of LCFF, there is no better state than California to introduce the best practices of Smarter School Spending," said Arun Ramanathan, CEO of Pivot Learning Partners. "We are thrilled to work with leaders in five diverse California districts to help them to identify and fund their top priorities and build meaningful, actionable LCAPs."
Copyright © 2020 Pivot Learning TM
Scroll