High School Redesign
Oceanside High School (OHS), 40 miles north of San Diego, is building college and career preparation into the learning experience so that every student, regardless of race, gender, income, or disability, graduates with the academic knowledge and social-emotional skills to be successful in whichever educational or career choices they pursue after high school.
Watch this hour-long webinar to learn about the four-year plan that OHS kicked off during the 2018-19 school year to support college and career pathways. OHS and Pivot Learning will share:
How the entire school community, including parents and students, were involved to design and implement four equity-focused, career-aligned learning pathways that support stakeholders' visions for students.
How they're building the capacity of pathway teachers to use project-based learning as a key instructional practice.
The gains the school has seen in college and career preparedness in just one year and their plans for the next three years.
Fill out the form below to access the webinar recording.
Webinar Presenters: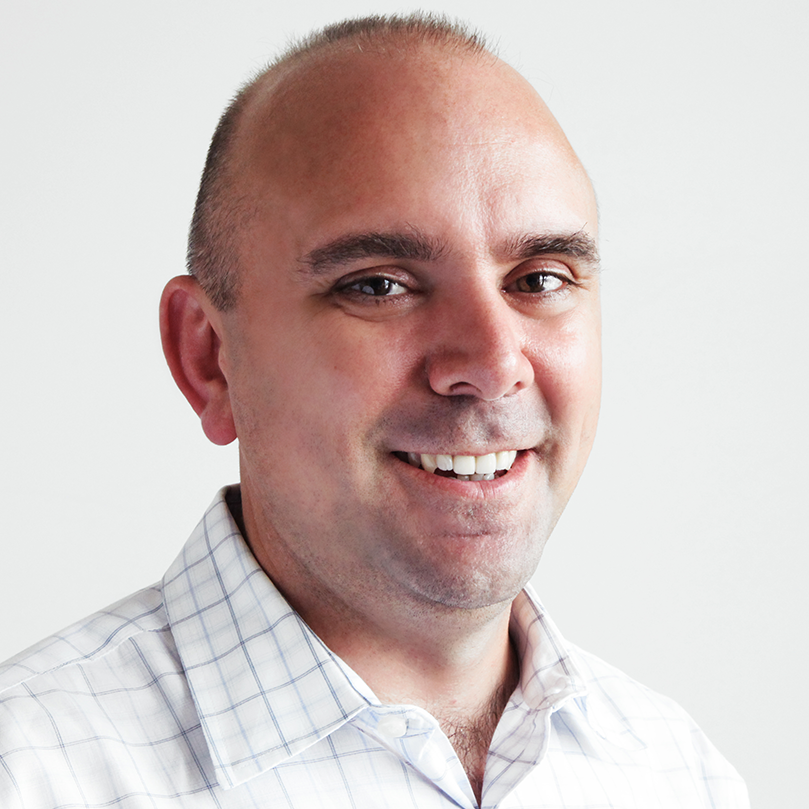 Robert Curtis, Ed D
Vice President, Education Programs
Pivot Learning

Teresa Hill-Collis
Principal
Oceanside High School

Juan Hernandez
Biology/Green Tech Teacher
Oceanside High School
High School Redesign
With just 38% of ACT-tested grads meeting at least 3 of 4 core College Readiness Benchmarks and only 11% of business leaders agreeing that college grads have skills their businesses need, high schools face an increasing challenge to prepare students for college, careers and life.
Los Angeles Unified School District (LAUSD), and many others across the country, have adopted Linked Learning as a way to create real-world learning experiences that interest, challenge and inspire students, as well as prepare them for a range of options after high school, including 2- and 4-year colleges, apprenticeships and the workforce.
Watch this hour-long webinar with LAUSD, Linked Learning Alliance and Pivot Learning  to learn about an innovative approach to education that research has shown leads to higher graduation rates and improved college- and career-readiness.
Complete the form below to access the webinar recording.
Sources: The Condition of College and Career Readiness 2018, ACT. Higher Education's Word Preparation Paradox, GALLUP, February 2014.
Presenters: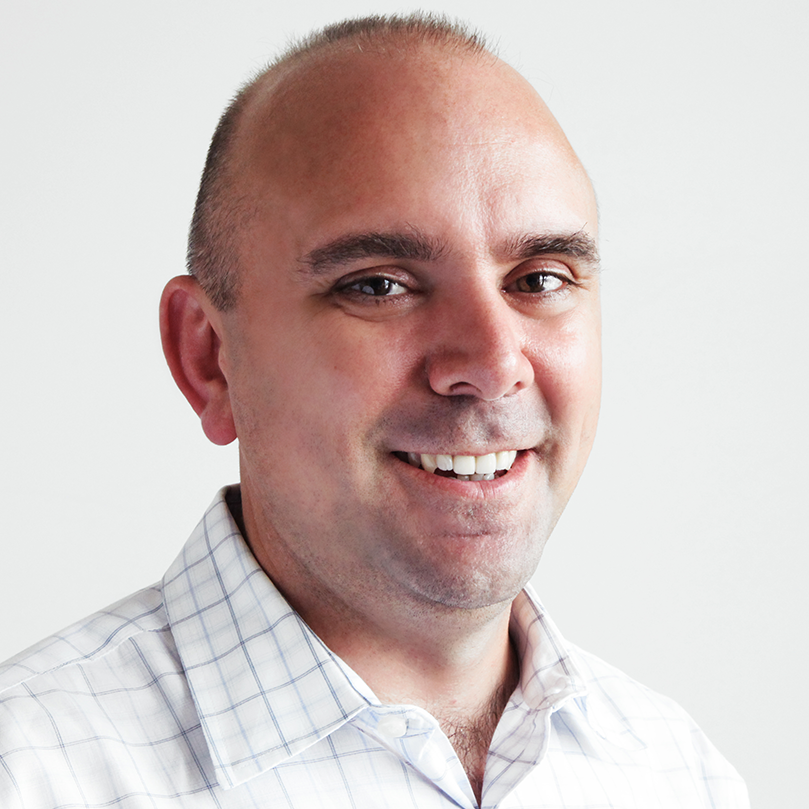 Robert Curtis, Ed D
Vice President, Education Programs
Pivot Learning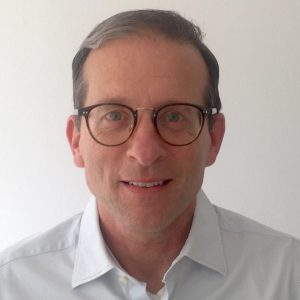 Dan Storz
Senior Director, Products and Services
Linked Learning Alliance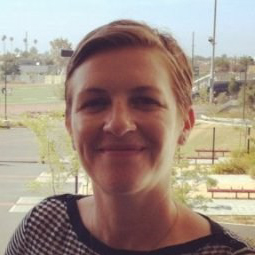 Patricia Hanson
Critical Design and Gaming School (C:\DAGS),
Los Angeles, CA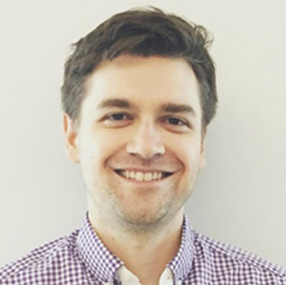 Matthew Piwowarczyk
Instructional Coach, Critical Design and Gaming School (C:\DAGS),
Los Angeles, CA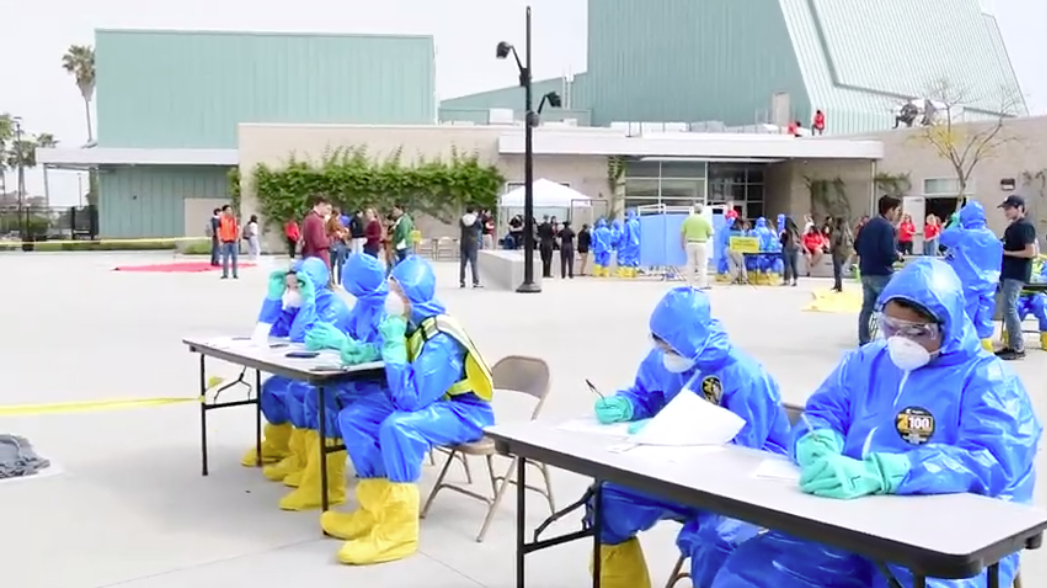 High School Redesign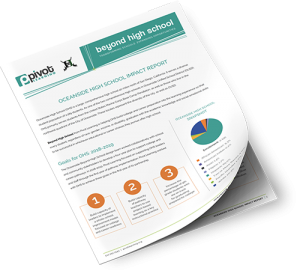 Oceanside High School (OHS) is a large, comprehensive high school 40 miles north of San Diego, California. Pivot Learning's Beyond High School Design Team has established a four-year plan to support pathways and college and career readiness for OHS' diverse student population. In its first year, the school's partnership with Beyond High School supported OHS leaders and staff through career pathway implementation, including the addition of four new pathways: Public Service, Business Innovation and Entrepreneurship, Environmental Science and Engineering, and Arts, Digital Media and Design. By the end of the 2018-19 school year, the number of students prepared for college and career increased by almost 15 points. The number of students not prepared for college and career saw a healthy decrease as well.
Read the full impact report to learn more about the work Pivot Learning is doing in partnership with OHS. Read about how it's building capacity among educators to implement and sustain successful pathways and ensure students graduate prepared for life after high school, whether that's in a technical, two-year or four-year college, or in a career.
You also can watch this short video to hear from educators at OHS about the impact they've seen from their work with Pivot Learning and Beyond High School.
High School Redesign
Crystal Brownlee, Assistant Principal at Oceanside High School, has a monumental task: to make sure that each of her 2,000+ students get the right set of courses to graduate, ready for college and career. This is a challenging process in the best of years, often taking more than a month, a whole wall of white boards, and a bunch of late nights. This year, it's even more complex: Oceanside is in the midst of a transformation in partnership with Pivot Learning's Beyond High School initiative, which is helping Oceanside to re-imagine their learning environments to ensure all of their students have the opportunity to succeed in college and career. They are building on the success of two established career pathways–Health and Justice–and piloting up to three new themes: Urban Development; Arts, Media, & Technology; and Public Service.
Beyond High School, a user-centered change design process for high school redesign, is helping Brownlee and her team to develop career-themed pathways aligned with redesigned instruction, assessment, school culture, and master scheduling. With limited time and resources, as well as intricate school operations, Oceanside wants to align their redesign goals with an innovative schedule reflective of their vision.
"Beyond High School is without a doubt the best thing we could do for our students," Brownlee said. "But with so many new options, the scheduling process was becoming even more complicated. I didn't know how to create an effective, equitable, and accessible schedule."
In came Abl, one of Pivot's "partners in time," who has launched a cutting-edge Dynamic School Scheduling platform. Abl is helping schools like Oceanside utilize digital tools to unlock time and resources for a streamlined, flexible, and efficient master scheduling process. Oceanside used Abl's scheduling platform for their 2017-2018 master schedule, which allowed them to offer courses during the most optimal times for maximum student access. Pivot is also working with School by Design.
With Pivot's support, Oceanside will build different schedule prototypes that mirror their redesign goals and ultimately create a rejuvenated master schedule within Abl's platform that meets the diverse needs of the entire school community.
As the new school year begins, the Pivot and Oceanside teams are diving deeper into Oceanside's transformation to create the first prototype of the comprehensive redesign plan. With a goal of more personalized, authentic learning experiences for greater student success, the road that lies ahead is rife with opportunities.
Help us launch our interactive workshop, Unlocking Time: A New Look at Master Scheduling, at next year's South by Southwest (SXSW) EDU's 2018 Conference by voting for us here.
Beyond High School is built on the research-based principles of Linked Learning: improving outcomes for students with an integrated program of study, work based learning experiences, and student supports to graduate equipped for college and career.
 To learn more about our Beyond High School initiative, contact us.
High School Redesign
High School Redesign
Why do the laws of physics apply to change? Why is it so hard to transform our schools, even when they are not yielding the results that people want?
The traditional, factory model high school is one of our most outdated institutions. Most of the nation's high schools look pretty much the same as they did fifty years ago. Students move from class to class every hour or so, give or take a few minutes, alerted by bells; the same discrete subjects are taught; the teacher is usually the center of attention at a board at the front of the room; and learning content knowledge and facts are the focus. Individual tests and tasks are prioritized over collaboration and teamwork. Bullying is often present, in part because there is no real attempt at community-building or attending to creating a positive school culture. Classroom environments might vary from teacher to teacher, including those where more innovative and engaging activities are occurring and classroom communities are being built, but each teacher, subject and classroom is often a world unto itself.
So much of schooling has stayed constant at a time when the rest of the world has changed dramatically. Any fact can be found instantly on a smartphone. The workplace has altered as have the types of jobs available. Entirely new fields and areas of study exist while others have become irrelevant or changed so significantly that they look nothing like years past—think biotechnology and virtual reality.
Given this increasing gap between our schools and the world that students enter after high school (even that dichotomy is problematic—that the wall between school and the real world is so solid), it is no surprise that employers bemoan the fact that even college graduates are unprepared for the workforce and are lacking in experience, both soft and hard skills. This gap is also the reason that Finland has rethought traditional subjects, opting instead for a more thematic, project-based approach to high school curriculum.
It is for these reasons that Pivot is embarking on a new initiative, Beyond High School, to help high schools transform themselves using Linked Learning, career-focused pathways in which all students have exposure to college-preparatory coursework, technical career-focused classes, and work-based learning experiences such as internships. In this process, the high schools we work with will reconsider and reorganize the classes they offer, how they organize time, and how they ensure that their students interact with the real world and the workplace. All aspects of the school will be considered in this design process, including instruction, teacher and student collaboration on thematic, interdisciplinary projects, professional development, and school climate and culture.
We look forward to sharing more as we delve into this important work of changing an entrenched, outdated structure that doesn't adequately prepare young people for today's world. And we are excited to work with our partners to build new and vibrant institutions of learning that engage and educate youth in meaningful ways while raising their preparation and achievement for life – beyond high school.
High School Redesign
Baltimore, MD – Today, Allovue, a growing force in education technology, and Pivot Learning, a California-based education professional services leader, announced a partnership to revolutionize strategic budgeting and goal-tracking for school districts.
Funded by the Bill & Melinda Gates Foundation, Allovue and Pivot are working with pilot districts in California to automate their financial data with Allovue's Balance platform and improve their financial management practices in ways that should support their strategic budgeting and Local Control Accountability Plan development.
Through this project, Pivot Learning and Allovue are examining the practical challenges facing districts as they develop their the Local Control and Accountability Plans (LCAP) — California's required process for identifying goals, evaluating progress for student subgroups and aligning their budgets. Allovue and Pivot will use these learnings to support the potential development of a next-generation user-friendly tool to streamline the LCAP and strategic budgeting process. The LCAP is part of California's Local Control Funding Formula (LCFF), a new finance system enacted in 2013 to determine how resources are allocated to school districts.
While this project initially will be focused on streamlining California budgeting processes associated with LCAP and LCFF, the work has broader potential for improving strategic budgeting in school districts across the country.
"Through our partnership with Pivot Learning, we'll develop new technology solutions to elevate strategic budgeting processes, not just for state reporting, but to truly help districts understand the correlations between spending and outcomes," said Jess Gartner, CEO & Founder of Allovue.
"Allovue's technology and keen understanding of the issues school districts face allow us to use statewide standards as an opportunity for school districts to reframe strategic budgeting toward school improvement, rather than simply meeting reporting standards. We couldn't be more pleased to have such a pioneering partner in this effort," said Arun Ramanathan, CEO of Pivot Learning.
About Allovue
Allovue is an education resource-planning platform for K-12 schools and districts that empowers administrators at every level to allocate resources to best support the needs of students. The Allovue platform integrates with existing backend financial data systems to help district officials, principals, and other school administrators to visualize, analyze, and optimize the impact of spending on outcomes in education.
About Pivot Learning Partners
Founded in 1995, Pivot Learning Partners is a nonprofit organization of K-12 education experts working shoulder-to-shoulder with schools, districts and charters to address their biggest challenges. We partner directly with more than 100 school districts, reaching over half the counties in the California and impacting the practice of thousands of educators to ultimately reach more than 1,000,000 students or 17% of students in the state. Our partners primarily serve heavy concentrations of high-need students, of whom 58 percent live in poverty, 79 percent are children of color, and 57 percent are non-native English speakers.
Copyright © 2020 Pivot Learning TM
Scroll