Pivot
Rolling the Stone Up the Hill or Focusing on Implementation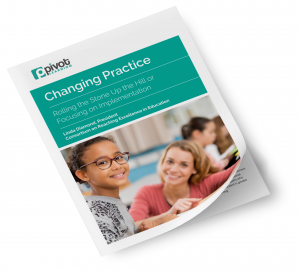 Research on professional development for teachers consistently points out the need to provide ongoing and robust support and coaching to transfer knowledge and skills learned in workshops to classroom practice. However, despite this solid and long body of research, school districts continue to futilely emphasize one-off workshops rather than invest in the ongoing, job-embedded and sustained professional learning and coaching necessary to change practice. Read more »
Pivot
Free Webinar: Why Phonemic Proficiency is Necessary for All Readers
Webinar Date & Time: Wednesday, September 25 | 4:00 – 5:00 p.m. ET
Most educators have heard that phonemic awareness (PA) is important for reading. However, it is often not clear why. Most readers were never taught PA, yet they are good readers. Some advocates of phonics instruction as well as advocates of balanced literacy downplay the importance of PA for reading instruction. Still other educators are puzzled by the concept of "advanced PA."
In this free hour long webinar, Dr. David Kilpatrick, author of Essentials of Assessing, Preventing, and Overcoming Reading Difficulties, will discuss how and why highly developed PA skills (i.e., "phonemic proficiency") are a characteristic of skilled readers, whether a student is taught it or not. By contrast, struggling readers do not develop these skills without direct intervention.
Join this webinar to learn the key factors that link phonological skills and word-level reading. Register now.
Can't make the live webinar? No problem! Go ahead and register and we'll send you a recording to listen to at your convenience.
Check out CORE's new 3rd edition of the popular Teaching Reading Sourcebook, with content updates and a brand new chapter on MTSS. Assessing Reading: Multiple Measures, 2nd Edition has also been revised with new, clearer test instructions and an easy-to-use format.
CORE is excited to be a reseller of the digiCOACH Advanced Teacher Coaching Platform. They will be integrating digiCOACH into their work with districts and schools to strengthen instructional practice and improve outcomes for all students. Learn more about digiCOACH.
You can learn more about CORE's approach to professional learning, and gain insights and strategies, in their most recent newsletter and blog post written by CORE President Linda Diamond, A Standards-Aligned Curriculum with Excellent Implementation is Still Not Enough.
Also consider participating in CORE's Online Elementary Reading Academy, a facilitated online, asynchronous course that starts Jan. 23. The course teaches educators the essential components of reading instruction with clear and explicit models immediately applicable to the classroom.
Check out these on-demand webinars, that you can view at your convenience:
Pivot
Webinar Date & Time: October 2, 2019 | 1:00 PM – 2:00 PM PT
With just 38% of ACT-tested grads meeting at least 3 of 4 core College Readiness Benchmarks and only 11% of business leaders agreeing that college grads have skills their businesses need, high schools face an increasing challenge to prepare students for college, careers and life.
Los Angeles Unified School District (LAUSD), and many others across the country, have adopted Linked Learning as a way to create real-world learning experiences that interest, challenge and inspire students, as well as prepare them for a range of options after high school, including 2- and 4-year colleges, apprenticeships and military service.
Join this hour-long webinar with LAUSD, Linked Learning Alliance and Pivot Learning on October 2, 2019, 2:00 PM – 3:00 PM PT, to learn about an innovative approach to education that research has shown leads to higher graduation rates and improved college- and career-readiness.
Sources: The Condition of College and Career Readiness 2018, ACT. Higher Education's Word Preparation Paradox, GALLUP, February 2014.
Presenters: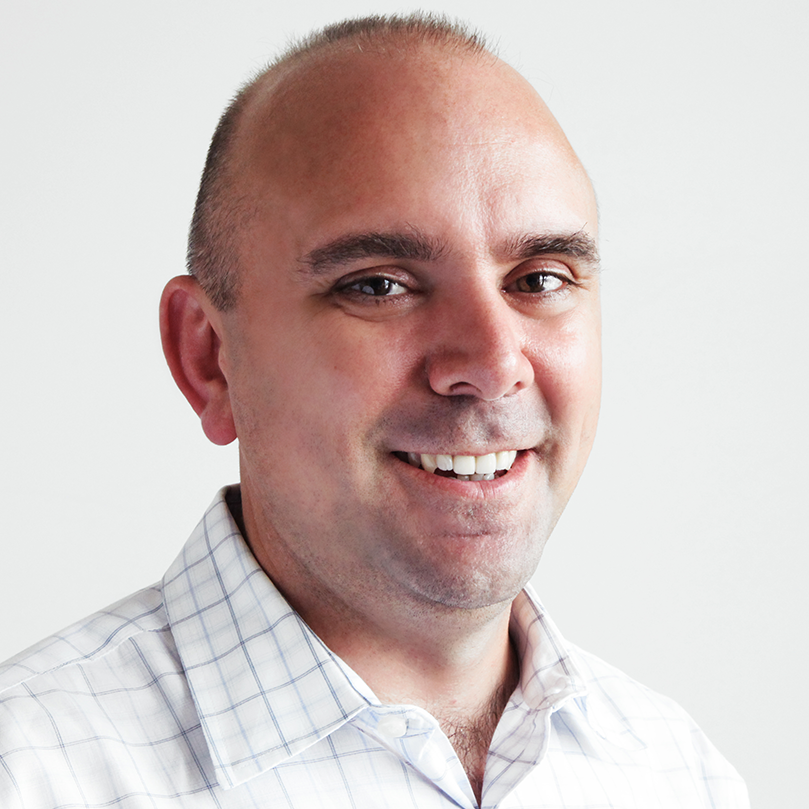 Robert Curtis, Ed D
Vice President, Education Programs
Pivot Learning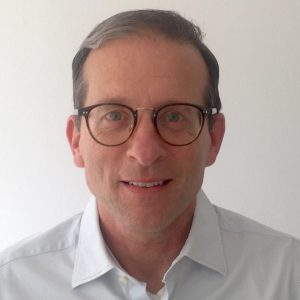 Dan Storz
Senior Director, Products and Services
Linked Learning Alliance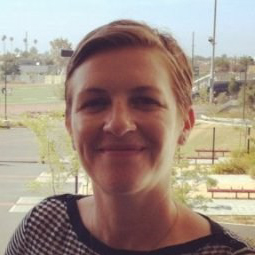 Patricia Hanson
Critical Design and Gaming School (C:\DAGS),
Los Angeles, CA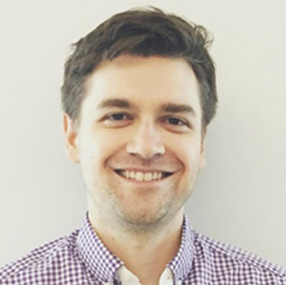 Matthew Piwowarczyk
Instructional Coach, Critical Design and Gaming School (C:\DAGS),
Los Angeles, CA
Pivot
Stockton Unified School District partners with nonprofits, Pivot Learning and UnboundEd, to launch new grant-funded curriculum, instruction, and professional learning improvement project
(STOCKTON, CA September 3, 2019) — Stockton Unified School District, with support from partners Pivot Learning, Pivot's subsidiary CORE¹, and UnboundEd, has embarked on an ambitious plan to implement standards-aligned math and English Language Arts (ELA) curricula in every grade and provide every teacher and school leader with high-quality, multi-year professional learning in curriculum implementation and in addressing racial bias in the classroom.
Said Sonjhia Lowery, Assistant Superintendent of Educational Services at Stockton, "We are so excited about this partnership with Pivot and UnboundEd. This opportunity directly supports our commitment towards increasing graduation requirements and converting all 7th and 8th grade teachers from multiple subject credentialed to single subject credentialed. We are an organization that is obsessed with adult learning and this project will reap huge rewards with teaching and learning in Stockton."
Nationally, our education system fails to provide Black and Latino students, English Learner (EL) designated students, and students affected by poverty, with access to high-quality, standards-aligned curriculum. In fact, the evidence² suggests that a high quality curriculum can have large positive impacts on student achievement. We know from the "Opportunity Myth" from TNTP³ and other research that the quality of materials is directly connected to issues of equity – the opportunity in all classrooms to deeply engage with grade-appropriate assignments. Education systems also fail to provide their teachers with the multi-year, job-embedded professional learning that they need to effectively teach their curriculum. As a result, high need student populations experience disproportionate rates of academic failure in math and ELA, limiting their opportunities for college access and success.
Stockton Unified has identified a need to improve student achievement in ELA and math across the entire district as a primary strategy for improving college and career success for their Black and Latino students, EL-designated students, and students affected by poverty. Stockton struggles with low achievement across all subject areas and grade levels – but especially in middle grades mathematics.
Stockton saw the following results on the most recently reported California Assessment for Student Performance and Progress (CAASPP):
68% of 6th grade, 69% of 7th grade, and 78% of 8th grade Black students did
not meet standards.
85% of 6th grade, 56% of 7th grade, and 62% of 8th grade Latino students did
not meet standards.
55% of 6th grade, 56% of 7th grade, and 62% of 8th grade students affected by poverty did not meet standards.
Accelerating mathematics achievement in middle school is critical to high school and post-secondary success. Stockton's UC/CSU eligibility data (the A-G rate) reveals that only 32.3% of Latino students, 22.3% of Black students, 34.1% of students affected by poverty, and 7.6% of EL-designated students complete the necessary coursework to be eligible to apply to a four-year California university.
To improve these outcomes, Stockton Unified has embarked on an ambitious plan. Pivot Learning and UnboundEd have been excited to support Stockton as the district has launched this work over the past six months. In the summer of 2019, Pivot and UnboundEd were thrilled to receive a multi-year grant from the Bill & Melinda Gates Foundation to augment this existing partnership with Stockton Unified. Pivot CEO, Arun Ramanathan, shared, "With support from the Gates Foundation, we are excited to partner with Stockton to build systems and provide targeted, embedded professional learning – to elevate the teaching practice of these professionals and improve student achievement."
"Stockton is ready for the challenge," UnboundEd CEO Lacey Robinson said. "They have demonstrated a strong desire to learn and refine the skills necessary to help students read and process at grade level and beyond. We are proud to support their learning."
About Stockton Unified School District:
Our Theory of Instruction is how we believe the art of teaching and learning develops our students. In short, we will act upon a belief that high-quality, rigorous, FIRST instruction is key to our success; Instruction that is all the following:
Based in strong and public standards.
Infuses the skills and techniques for language learners for all as first instruction and not remediation.
Is culturally relevant and engaging.
Invites all learners into the act of learning through grade level text and computation as a baseline and not a guideline.
Starts with rigorous grade level text and computation and scaffolds to success when necessary.
Stockton Unified's mission is to graduate every student college, career, and community ready. In doing so we lift all youth out of circumstances of poverty and scarcity.
About Pivot Learning:
Founded in 1995, Pivot Learning is a nonprofit organization of K-12 education experts who work directly with districts to address their biggest challenges, including raising student achievement and closing unconscionably large achievement gaps. We partner with education leaders to provide the knowledge, skills and support proven to strengthen educational systems and transform teaching and learning. In 2017, Pivot Learning acquired our subsidiary, CORE. For the last 25 years, CORE has worked as a trusted advisor to schools across the country. CORE's customized, multi-year professional learning programs provide the knowledge and skills educators need to implement effective, evidence-based curriculum and instructional practices in literacy and math that result in sustainable academic excellence. Learn more at www.pivotlearning.org.
About UnboundEd
Founded in April 2015, UnboundEd led the development of EngageNY, one of the country's most widely-used and highly-rated (by EdReports) K-12 Open Educational Resources in ELA and math. To date, EngageNY has been downloaded nearly 40 million times and used by educators in all 50 states. Established to preserve EngageNY and extend its use by digitizing and adapting it to support struggling students, UnboundEd provides standards-aligned instructional resources and immersive equity focused training for thousands of educators from across the nation through its week long Standards Institute. Held twice a year, the Standards Institute engages participants in best practices in curriculum implementation and educational equity that can be applied to a broad range of instructional materials. Learn more at https://www.unbounded.org.
¹ Pivot and CORE are one organization and later referred to as Pivot throughout the press release.
² Chingos, Matthew M, and Grover J. Whitehurst. "CHOOSING BLINDLY Instructional Materials, Teacher Effectiveness, and the Common Core." Brown Center on Education Policy at Brookings, Apr. 2012, pp. 1–27.
³ "The Opportunity Myth." TNTP, https://opportunitymyth.tntp.org/.
Pivot
In 2017, the Endrew F. v. Douglas County School District RE-1 ruling changed the course of special education.
Watch this on-demand webinar to learn how to meet new requirements for special education next year. Take away actionable tips for writing ambitious IEP goals and instructional strategies to help students achieve them. Plus, learn how other districts are setting high expectations for students with disabilities and supporting progress toward their goals under Endrew.
Presenters:

Dr. Michelle Hosp
Associate Professor of Special Education University of Massachusetts Amherst

Dr. Arun Ramanathan
CEO
Pivot Learning
Pivot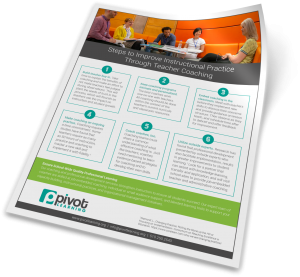 Many studies have shown that teachers who receive coaching in addition to instruction are far more likely to implement the practices they learn in workshops than teachers who only participate in professional development courses.
Maximize the impact of professional learning and improve instructional quality and academic achievement in your district or site next school year by following the six coaching best practices outlined in this checklist.
Pivot Learning and CORE can also help you strengthen instruction with our coaching and professional development services. Our expert team of coaches are skilled at job-embedded coaching, individual or small audience support, and blended learning tools to develop your internal coaching capacity, instructional practices, and organizational management initiatives.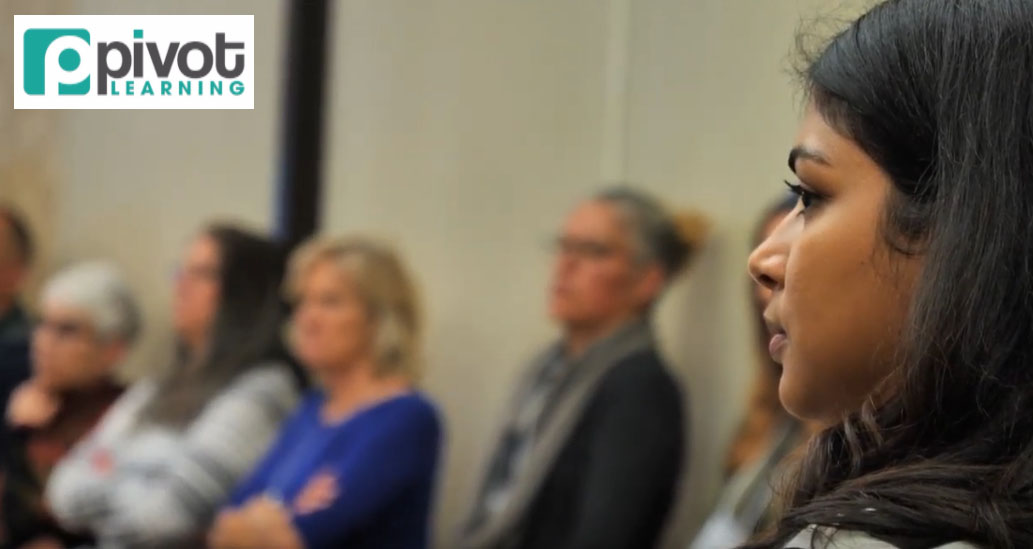 Pivot
Beyond High School from Pivot Learning builds post-secondary and career preparation into the high school experience through an equity-centered approach that supports communities as they innovate and transform their schools.
Watch this short video to hear how Oceanside High School and Monterey Peninsula Unified School District have improved the college and career readiness of their students by working with Pivot Learning.
To learn more about Beyond High School and working with Pivot Learning to implement this comprehensive school redesign model, visit our product information page.
Pivot
Over the past several weeks, Pivot Learning has presented at several innovative industry events to share insights, practices, and tools with the education community. We'd like to share those resources with you to support your learning and practice.
Linked Learning Convention 2019, Palm Springs, CA
Community-Centered School Redesign 
Understand how Pivot's community-centered design process helped several communities to begin, grow, and sustain deeper learning experiences for school improvement.
Using Design Thinking to Develop Community-Centered Linked Learning Pathways 
Learn how Pivot's change design approach supports designing and implementing effective Linked Learning models.
Growth Culture: A Transformative Approach for Achieving Your Goals
Uncover strengths, needs, and opportunities for equitable Linked Learning programs.
---
Deeper Learning 2019, San Diego, CA
Deeper Learning for Grown Ups!
Develop a growth culture at your organization in order to foster deeper learning for both adult leaders and students.
 Partnering with Our Communities to Design Better Pathways
Align current organizational processes with community partnerships to design and implement successful college and career pathways.
Creating Deeper Learning Environments for Design Teams
Integrate design thinking, growth culture, and equity into your organization's culture to develop deeper learning environments for both students and adults.
---
Small School Districts' Association 2019 Annual Conference, Sacramento, CA
Better Together: Small School Network Towards Continuous Improvement 
In partnership with the El Dorado County Office of Education, Pivot Learning's Rural Professional Learning Network shared best practices for continuous improvement using change design. The Rural Professional Learning Network also facilitates cross-district and cross-county site visits to provide growth opportunities for classroom visits, student panels, and critical friends feedback.
---
Carnegie Foundation Summit on Improvement in Education, San Francisco, CA
Leading the Change: Using Improvement Strategies to Implement Instructional Materials
In partnership with the California Department of Education and EdReports, the California Curriculum Collaborative supports districts in their work to adopt and implement high-quality instructional materials for continuous improvement and improved student achievement.
 Interested in learning more about how we can support your organization? Contact us.
In the News
Recommendations from the LCFF Test Kitchen for Aligning Reporting Requirements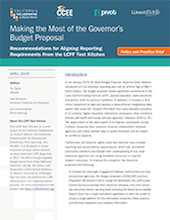 Governor Newsom's January budget proposal outlines plans for a single web-based application that can merge various district reporting tools to increase efficiency and public understanding. Drawing on the experiences of the LCFF Test Kitchen, a new brief offers four recommendations for making the most of this proposal:
1. Articulate the goals and desired outcomes of a single web-based reporting platform to align reporting structures.
2. Engage end users throughout the development process.
3. Foster competition to generate an innovative, single web-based reporting platform design.
4. Create structures and supports to build trust between school districts and their communities.
Through a process that values end users and fosters innovation, we can both support and improve upon the Governor's proposal, thereby helping to create the conditions for continued progress in our schools and communities.
For more information about the LCFF Test Kitchen, please visit lcfftestkitchen.org.
You can also find the brief and more information about LCFF on the California Collaborative on District Reform (CCDR) website.
LCFF Test Kitchen is a partnership with:
CCEE, CCDR, Pivot Learning, and WestEd.
Equitable Education Spending
A new report from Pivot Learning finds that California's unfunded pension costs threaten educational equity.
California's chronic underfunding of teacher pensions is pushing school districts into financial distress, forcing them to make painful cuts that will increasingly harm both the state's teachers and its most vulnerable students, according to a report released today by Pivot Learning. Read more »
Scroll