Pivot
Written by Arun Ramanathan, featured in EdSource
Every day, we wake up to new stories about the spread of the coronavirus (COVID-19). More than a decade ago, there were similar headlines about another pandemic, the swine flu (H1N1), as it spread from Mexico into the United States.
At that time, I oversaw student services, including nursing and medical services, for the San Diego Unified School District, the second largest school district in California. Because of our proximity to the Mexico border, we were on the front line of the pandemic.
Sure enough, one of our students was one of the first people infected with H1N1 in the United States. The Centers for Disease Control and Prevention flew a team to San Diego. As more cases appeared, they ordered the closure of two high schools and a middle school. Fortunately, we had planned for that possibility.
The lives of our parents and students were disrupted for a few days. But when no new cases appeared, and the threat H1N1 receded, life returned to normal. As I look back on that experience, there are four lessons I'd offer school district leaders today.
Pivot
Take a look at recent news from the Pivot Learning team. From our work with districts to improve teaching, learning, and equity to speaking at events, supporting Massachusetts develop new guidelines for dyslexia screening and intervention, and releasing new research about how English Language Learners are benefiting from Local Control & Funding, our staff have been busy.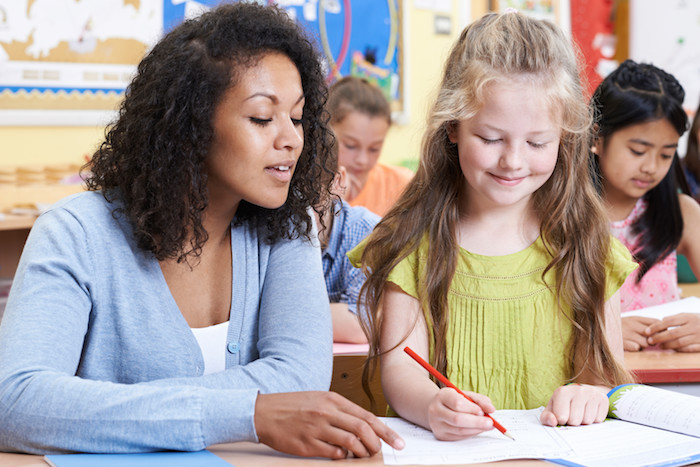 Pivot
During the 2017–18 school year CORE, a subsidiary of Pivot Learning, provided professional development and technical assistance to elementary teachers and administrators in Pajaro Valley Unified School District (CA) implementing, in addition to their broader English Language Arts instruction, the Systematic Instruction in Phonological Awareness, Phonics and Sight words (SIPPS) reading foundational skills program.
SEG Measurement looked at the reading performance of 364 third grades students in classrooms with teachers who participated in CORE professional development. 182 students were in the treatment group. These 182 students were matched based on multiple characteristics to an additional 182 students to create a control group.
Students in classes with teachers participating in CORE professional development showed significantly greater growth in reading skills than did students in classes with teachers who did not receive CORE professional development.
SEG Measurement found an effect size for the CORE professional development of .17, or about a fifth of a standard deviation. This effect size, in the context of providing professional development is quite impressive. While other factors certainly contribute to student achievement, (e.g. curriculum and instruction) this study demonstrates that the professional development provided by CORE made a difference in student achievement.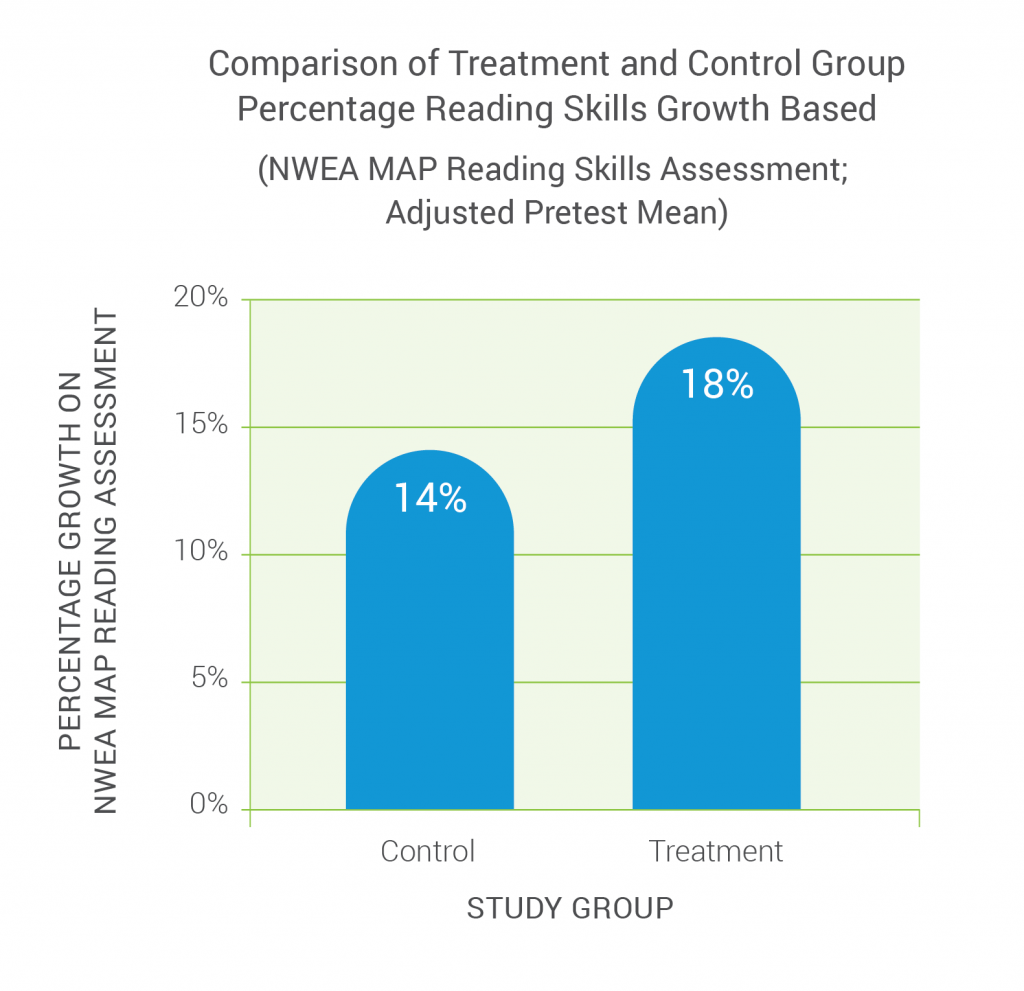 Pivot
Universal screening for reading problems is the best way to identify and address reading difficulties. While there are a range of reading problems that can affect students, an estimated 5-17% of school-age children have dyslexia*. Most students with reading difficulties, including those with dyslexia, can be taught how to be strong readers. But before research-based instruction and intervention can take place, educators must identify which students are struggling and why.
During this hour-long on-demand webinar, Dr. Michelle Hosp, whose research focuses on reading and data-based decision making within MTSS, will provide insights into assessment for reading difficulties. You will learn:
How to identify the right assessment for the right purpose
How to assess the continuum of reading skills
Why assessment and intervention should focus on phonics skills
Strategies to link assessment data to instruction
Watch this webinar to deepen your understanding of the role of assessment in supporting students struggling to read.
*Pediatrics in Review, May 2003
Pivot
On-Demand Webinar: Structured Literacy Instruction for English Learners

On-Demand Webinar: Casualties of War: Reading Science Denial and Racism's Impact on African American Children
Presented by Kareem Weaver, Member of the NAACP Oakland Branch's Education Committee
Check out CORE's new 3rd edition of the popular Teaching Reading Sourcebook, with content updates and a brand new chapter on MTSS. Assessing Reading: Multiple Measures, 2nd Edition has also been revised with new, clearer test instructions and an easy-to-use format.
CORE is excited to be a reseller of the digiCOACH Advanced Teacher Coaching Platform. They will be integrating digiCOACH into their work with districts and schools to strengthen instructional practice and improve outcomes for all students. Learn more about digiCOACH.
You can learn more about CORE's approach to professional learning, and gain insights and evidence-based strategies, in their most recent newsletter.
Also consider participating in CORE's Online Elementary Reading Academy, a facilitated online, asynchronous course. A new courses starts April 30, 2020 and is being offered for a 35% discount to support remote professional learning during this time. The course teaches educators the essential components of reading instruction with clear and explicit models immediately applicable to the classroom.
Check out these on-demand webinars, that you can view at your convenience:
Pivot
Strong reading skills are the foundation of all academic success, yet African American students as a group score lower on most standardized tests than white students. In spite of the 2000 National Reading Panel's conclusions that students need direct, explicit instruction that teaches phonemic awareness, phonics, fluency, vocabulary, and comprehension, educational institutions are failing to implement the Reading Panel's findings. University training has been inadequate, forcing K-12 systems to fill classrooms with under-prepared teachers who then receive little support, training, or aligned materials.
African American students suffer disproportionately when not taught to read using evidence-based practices that leverage research. During this provocative hour-long webinar, Kareem Weaver, Member of the NAACP Oakland Branch's Education Committee, discusses how:
The debate over reading philosophy has left key pillars of reading acquisition, especially critical for African-Americans, untaught
Expectations of African American students impact the timing and tenor of interventions that could prevent reading problems
Perceptions of intellectual capacity create a lens through which learning differences are interpreted by educator
Racism and bias within school systems influence policy and practices and create a tolerance for failure
It is critical that schools provide African American children the same opportunities to achieve academic success as other children. This webinar provides insights into how to address the persistent issues that create the achievement gap, particularly the lack of quality, evidence-based reading instruction.
In the News
Pivot Learning's work with Monterey Peninsula Unified School District to develop a culture of adult learning was recently featured in KQED's Mindshift. Harvard researchers have been studying the impact of what they call a "growth culture" on the effectiveness and productivity of companies. Now, they're expanding that work into schools as a way to create powerful learning environments for students.
"The key thing is how do we make sure this connects with the mission critical work the schools are already doing? This can't be extra," said Robert Curtis, vice president of education programs at Pivot Learning.
Curtis understands that teachers and schools already have too many demands on their time. For a growth culture to take hold and actually change how adult learning in the district happens, it can't be extra work. Instead, Curtis and others encouraged the four schools and one district department who volunteered to participate in the study to consider this a way to move forward on the issues that are already central to them.
"We're trying to build the internal capacity for them to learn together and create a safe space for leaders to try things out," Curtis said.
Pivot Learning chose Monterey for this study because it's superintendent PK Diffenbaugh went through the Harvard leadership training and already believes in the power of growth culture. He was looking for ways to better support his staff to continue their learning journey, convinced by research that shows higher teacher satisfaction, retention and success when a school has a strong adult learning culture.
In the News
Published by National Association of School Superintendents
Monica Ng, Pivot Learning's Director, Education Programs, recently shared details of Pivot Learning's collaboration with Monterey Peninsula Unified School District (Monterey, CA),  Lancaster School District (Lancaster, CA) to pilot an innovative peer-to-peer learning model. Leadership teams from these two districts were provided the opportunity to learn strategies for leveraging multi-tiered systems of support (MTSS) models to address the needs of at-risk student populations from educators in Sanger Unified School District (Sanger. CA), a national leader in the use of MTSS.
In many cases, school districts look to outside providers to offer support for the implementation of new initiatives. Through a generous grant from the Stuart Foundation, Pivot Learning was able to work with two California districts, Monterey Peninsula Unified School District (Monterey) and Lancaster School District (Lancaster), to pilot an innovative peer-to-peer learning model. 
Monterey and Lancaster are high-poverty, high-need school districts with large numbers of foster and homeless youth. These students often "fell through the cracks" academically and behaviorally. Nationally, many school districts have sought to address the needs of at-risk student populations with multi-tiered systems of support (MTSS) models that provide timely academic and behavior supports.  
Sanger Unified School District (Sanger), in California's Central Valley, has garnered statewide and national acclaim for their MTSS system. Sanger was an early adopter of Response to Intervention (RtI), which it successfully used to reduce its inappropriate identification for special education and provide early interventions that showed in the district's student level outcomes. Like every district, Sanger experiences the introduction of new initiatives and priorities. The district's mindset has shifted to the idea of building an MTSS initiative and moving onto the next project, to using MTSS as a framework for all of their work.
Pivot Learning partnered with Sanger to provide peer support to Monterey and Lancaster. We developed an MOU with Sanger and purchased the time of two key leaders of its MTSS initiative. Monterey and Lancaster sent leadership teams to Sanger to learn more about Sanger's work, and the three districts met as a community of practice. Additionally, Sanger provided virtual coaching and professional learning to the Monterey and Lancaster teams. 
At Pivot Learning, we use the user-centered design model for developing solutions to districts' greatest challenges in achieving educational justice. This starts with the process of discovery and learning how the current system treats end-users — in this case, homeless and foster youth. It also starts with learning about best practices and the work of high-functioning systems like Sanger. Through closely examining data, conducting empathy interviews and focus groups, and considering research, each district built and tested MTSS prototypes focused on the needs of their most vulnerable students. They then received ongoing feedback from Sanger, and from each other, that they then used to refine prototypes before scaling them. 
We see the potential of these types of practitioner partnerships in many other areas of the work we do at Pivot Learning. There is tremendous expertise both inside and outside school districts that can and should be leveraged to accelerate efforts to improve student outcomes and close achievement gaps. We are excited to incorporate this peer-to-peer learning model into future projects and to continue looking for other district partners to work alongside us in building systemic solutions to our school system's biggest challenges in achieving educational justice. Pivot Learning is a non-profit organization whose mission is to partner with educators to design and implement solutions to their greatest challenges in achieving educational justice. For more information, please contact Monica Ng at mng@pivotlearning.org.
Pivot
EdSource asked more than 40 education leaders from across California's education system to share their thoughts on Gov. Newsom's sweeping budget proposals, which will set the direction for the state's education priorities.
What impressed you the most about Gov. Newsom's budget proposal?
Arun Ramanathan:
I'm thrilled the governor is investing more funding in education, and even more thrilled by his leadership in priority-setting. Before LCFF, there was a categorical program for everything. Local control solved that, but it wasn't intended to remove the governor's role in leading an education agenda — one reason why our student results in math and English are so poor. We need direction and focus on important levers such as curriculum and instruction. With this budget, the governor appropriately sets priorities in teacher training, improving high-need schools and special education. Now, the administration has the chance to lead in how to achieve those priorities, learning from the best work happening in California and other states.
Also listen to Arun on this EdSource podcast. (You'll find his remarks at minute 18:55.)
Pivot
Educate78 recently took a deep dive into 2018-19 SBAC trends. Their analysis found that:
A majority of schools saw some gains in ELA and/or Math though
32 schools in Oakland (26% of schools with scores) did not see positive gains in either ELA or Math.
With the majority of schools needing support of some kind, Educate78 reached out to Oakland-based education organizations, including Pivot Learning, to find out how Differentiated Assistance can be provided. Pivot's CEO, Arun Ramanthan, shared Pivot's approach to school improvement.
"Evaluating the context of the school, district, or organization on the front end is the most important step to effective differentiated assistance.

The data only tell you so much when you look at student achievement. The question is what's driving those issues of student achievement?

The most fundamental way to determine that is to look at what's going on with teaching and learning – what are the underpinnings organizationally around that. High teacher turnover? Teacher absences? New teachers? Where are teachers – and principals and other leaders inside the school – in terms of their development and alignment?

And there are some organizations that face much more basic challenges. I won't name names, but we work with at least one district that's faced state takeover. We're working on very technical issues there. Stuff everybody else has already addressed. Just to be functional. They can't do basic stuff like complete an IEP on-time. That's one level of assistance. We need to get them a policies and procedures manual. If you start working on more complex things like classroom walkthroughs when you don't have the technical stuff done, then you're wasting your time.
If the systems are more higher functioning already, then you look at higher functioning levers:
Curriculum?
Schedules?
What supports and interventions are you providing to high-need students?
What are your prevention and intervention structures?
How are you providing teachers with support to take on these issues?
All of these are arranged along a continuum, and must be aligned. You can select a really good curriculum, but if teachers don't use it, it's useless. It's a nuanced understanding within each organization. The context is deeply important.

Lastly, how many things are you trying to do all at once. Larger organizations, more often districts, try to do it all at once. Smaller organizations like charters tend to do it a little better by focusing on only three or four things. Even if you have a weak curriculum but implement it really well you might get better results than if you have a great curriculum and implement it very poorly."
Copyright © 2020 Pivot Learning TM
Scroll