Pivot
Over the last year, Pivot Learning hosted a Bridge Professional Learning Network (PLN) sponsored by the California Collaborative for Educational Excellence (CCEE). Building on the success of our 2017-19 PLN, this Bridge PLN focused on strengthening equity-focused continuous improvement efforts in three California school districts — Sanger Unified School District (SUSD), Monterey Peninsula Unified School District (MPUSD), and Lancaster Elementary School District (LSD).
To learn more about the work and outcomes of the Bridge PLN, read Strengthening Continuous Improvement Efforts Using an Equity Lens: Bridge Professional Learning Network Impact Report.
Pivot
Rolling the Stone Up the Hill or Focusing on Implementation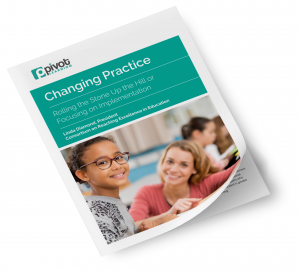 Research on professional development for teachers consistently points out the need to provide ongoing and robust support and coaching to transfer knowledge and skills learned in workshops to classroom practice. However, despite this solid and long body of research, school districts continue to futilely emphasize one-off workshops rather than invest in the ongoing, job-embedded and sustained professional learning and coaching necessary to change practice. Read more »
In the News
Recommendations from the LCFF Test Kitchen for Aligning Reporting Requirements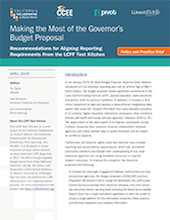 Governor Newsom's January budget proposal outlines plans for a single web-based application that can merge various district reporting tools to increase efficiency and public understanding. Drawing on the experiences of the LCFF Test Kitchen, a new brief offers four recommendations for making the most of this proposal:
1. Articulate the goals and desired outcomes of a single web-based reporting platform to align reporting structures.
2. Engage end users throughout the development process.
3. Foster competition to generate an innovative, single web-based reporting platform design.
4. Create structures and supports to build trust between school districts and their communities.
Through a process that values end users and fosters innovation, we can both support and improve upon the Governor's proposal, thereby helping to create the conditions for continued progress in our schools and communities.
For more information about the LCFF Test Kitchen, please visit lcfftestkitchen.org.
You can also find the brief and more information about LCFF on the California Collaborative on District Reform (CCDR) website.
LCFF Test Kitchen is a partnership with:
CCEE, CCDR, Pivot Learning, and WestEd.
Equitable Education Spending
A new report from Pivot Learning finds that California's unfunded pension costs threaten educational equity.
California's chronic underfunding of teacher pensions is pushing school districts into financial distress, forcing them to make painful cuts that will increasingly harm both the state's teachers and its most vulnerable students, according to a report released today by Pivot Learning. Read more »
Leadership Development
Neither top-down nor bottom-up strategies work well to lead large-scale change initiatives in public education. It takes a combination. Pivot's human-centered Change Design model offers districts a structured and intentional approach to engaging diverse stakeholders in designing, iteratively testing and refining, and scaling change.
Leadership Development
Since the Common Core State Standards (CCSS) and the ELD Standards were created and adopted, academics, think tanks and education reform providers have framed the transition as a series of "shifts." With good reason, much of the emphasis has been on the instructional shifts. But focusing on instruction ignores a whole set of other shifts that must occur for the new standards to reach their full promise.
At Pivot, we believe districts must design and implement change across three dimensions: systems, leadership and teacher practice. If the Common Core is to be a the dramatic change for students that its advocates intend, and if more students are to be supported to go deeper and reach higher, then school systems must be led in new ways.
Leadership Development
Our strategy guidebook offers a research-based, structured and human-centered process for leaders to design, lead and implement strategies and tactics for the transition to CCSS in ways that promote innovation, build reciprocal accountability, and effectively address both the technical and human dimensions of change.
Leadership Development
Based on interviews with 11 school districts, this report analyzes the technical and change management strategies that districts are implementing to transition to the CCSS, as well as some early lessons learned.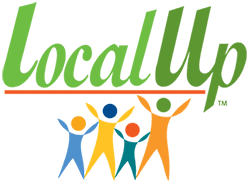 Equitable Education Spending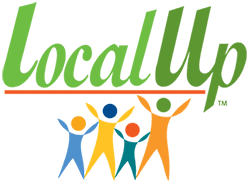 On January 16, 2014, the State Board of Education (SBE) passed emergency spending regulations and LCAP guidelines and called for their review within the following 180 days.
While districts develop their initial LCAPs, upcoming deadlines include: Annual budget deadlines, including March lay-off notices and submission of a final budget by July 1; and LEA adoption of a three-year LCAP by July 1, 2014. Pivot's January 2014 LCFF and LCAP Policy Brief outlines what you need to know to meet these deadlines.
Leadership Development
For almost two decades, Pivot Learning Partners has built the capacity of education leaders and the organizations they work in to design, lead and implement change initiatives. Based on both our experience and research, we believe the role of the Change Designer has four dimensions. Download our working paper to learn more.
Copyright © 2020 Pivot Learning TM
Scroll