Leadership Development
Neither top-down nor bottom-up strategies work well to lead large-scale change initiatives in public education. It takes a combination. Pivot's human-centered Change Design model offers districts a structured and intentional approach to engaging diverse stakeholders in designing, iteratively testing and refining, and scaling change.
Leadership Development
Since the Common Core State Standards (CCSS) and the ELD Standards were created and adopted, academics, think tanks and education reform providers have framed the transition as a series of "shifts." With good reason, much of the emphasis has been on the instructional shifts. But focusing on instruction ignores a whole set of other shifts that must occur for the new standards to reach their full promise.
At Pivot, we believe districts must design and implement change across three dimensions: systems, leadership and teacher practice. If the Common Core is to be a the dramatic change for students that its advocates intend, and if more students are to be supported to go deeper and reach higher, then school systems must be led in new ways.
Leadership Development
Our strategy guidebook offers a research-based, structured and human-centered process for leaders to design, lead and implement strategies and tactics for the transition to CCSS in ways that promote innovation, build reciprocal accountability, and effectively address both the technical and human dimensions of change.
Leadership Development
Based on interviews with 11 school districts, this report analyzes the technical and change management strategies that districts are implementing to transition to the CCSS, as well as some early lessons learned.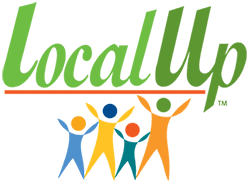 Equitable Education Spending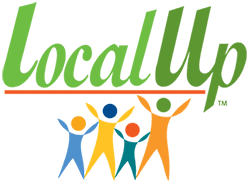 On January 16, 2014, the State Board of Education (SBE) passed emergency spending regulations and LCAP guidelines and called for their review within the following 180 days.
While districts develop their initial LCAPs, upcoming deadlines include: Annual budget deadlines, including March lay-off notices and submission of a final budget by July 1; and LEA adoption of a three-year LCAP by July 1, 2014. Pivot's January 2014 LCFF and LCAP Policy Brief outlines what you need to know to meet these deadlines.
Leadership Development
For almost two decades, Pivot Learning Partners has built the capacity of education leaders and the organizations they work in to design, lead and implement change initiatives. Based on both our experience and research, we believe the role of the Change Designer has four dimensions. Download our working paper to learn more.
Leadership Development
"The creation of a public education system aspires to educate all of this nation's children is a great achievement.Yet today this bedrock American institution is at risk. The system continually falls short of its aspiration, and the achievement gap, the dropout rate, chronic absenteeism, low morale among teachers, the sense of disconnection between schools and communities are evidence of some of the ways the system falls short of its goals. But the public education system is at risk today less because of its performance than for two other reasons."
Leadership Development
Leadership Development
Leadership Development
In order for districts to support the creation of a system of high quality schools, both school and district leaders must move from thinking of community engagement as an episodic event that is a requirement of particular programs to treating engagement as an ongoing, core function of the school district.
Scroll