Pivot
Addressing equity challenges has been the consistent thread that runs through major California education policies of the last decade. However, educational inequities, already significant prior to COVID-19, have been exacerbated by the pandemic's education disruptions. How can we make Multi-Tiered System of Supports (MTSS) — a framework for all students focused on maximizing achievement and success in school by integrating evidence-based instruction with ongoing assessment — more accessible to school districts as they strive to equitably support all students?
This new report from the Policy Analysis for California Education (PACE) examines a project led by Pivot Learning from 2018 to 2020 that involved the Sanger, Monterey Peninsula, and Lancaster school districts. Sanger has coherently and cohesively implemented MTSS in a way that adapts the framework to the district's culture. The Pivot-led project sought to determine if direct support from Sanger could inform MTSS implementation in other school districts.
Findings from PACE's research of the project found that leaders at Monterey Peninsula and Lancaster did report benefits from Sanger's expertise and Pivot Learning's guidance and technical assistance. Download the report to learn more about the results of the pilot and potential ways this peer-to-peer model could be used to further California's efforts to broaden MTSS implementation as a lever for equity.
Pivot
Over the last year, Pivot Learning hosted a Bridge Professional Learning Network (PLN) sponsored by the California Collaborative for Educational Excellence (CCEE). Building on the success of our 2017-19 PLN, this Bridge PLN focused on strengthening equity-focused continuous improvement efforts in three California school districts — Sanger Unified School District (SUSD), Monterey Peninsula Unified School District (MPUSD), and Lancaster Elementary School District (LSD).
To learn more about the work and outcomes of the Bridge PLN, read Strengthening Continuous Improvement Efforts Using an Equity Lens: Bridge Professional Learning Network Impact Report.
Pivot
When California's schools reopen for the 2020–21 school year, they will look dramatically different than before the pandemic. Whether in person, online, or some combination of the two, it will be critical that each student receives rigorous instruction and the academic, social, and emotional support needed to thrive. Without a strong focus on improving the quality of remote education at scale, students could lose up to a year's worth of learning, and as many as 1.1 million students could fail to graduate high school.
A new brief, Lead with Equity: What California's Leaders Must Do Next to Advance Student Learning During COVID-19, published by Policy Analysis for California Education and whose authors include Dr. Arun Ramanathan, CEO, Pivot Learning, provides recommendations to policymakers on the appropriate state role in supporting teaching and learning as the pandemic continues, calling on the state to:
establish a small number of clear requirements related to teaching and learning, monitor their implementation, and provide support to districts to help them address students' academic, social, and emotional needs;
extend districts' key flexibilities, consistent with equity imperatives, so districts can efficiently, effectively, and creatively serve students; and
play a leadership role in securing more funding.
Pivot
Districts across California have stepped up, shifting their practices to serve students even as shelter-in-place policies have shut down brick-and-mortar schools. Many districts have come up with innovative ways to ensure all students continue to receive the supports they need. The most successful have designed their crisis response around their most vulnerable students.
This COVID-19 Crisis Response series from Pivot Learning and Policy Analysis for California Education (PACE) profiles districts across the state who have implemented policies and practices centered around equity to ensure that the needs of every student, especially the most vulnerable, are met during the pandemic. Read each report to review response strategies that have shown promising results to help you plan and refine your own strategies to better serve students. We also invite you to watch our on-demand webinar to hear how two districts, Pajaro Valley Unified and Mother Lode Union, initially addressed students' immediate needs following school closures and how they are approaching strategic planning for the months ahead.
COVID-19 Crisis Response Report: Pajaro Valley Unified School District
This report explains how PVUSD created a crisis response that prioritized the needs of its large Spanish-, Mixteco bajo- and English-speaking communities while serving every student in the district. Key takeaways include practices the district created to increase family engagement and outreach and improve instructional access for English learners.
COVID-19 Crisis Response Report: Mother Lode Union School District (MLUSD)
Educators in MLUSD used collaboration and targeted universalism to ensure that no child slipped through the cracks during the transition to remote learning. Learn how they have gone to great lengths to ensure every student in the rural district, especially their most vulnerable students, has access to healthy meals and resources to continue learning in the midst of this crisis.
This series of reports will profile local and state leaders with promising and equitable COVID-19 response plans. Visit this page periodically to read new reports!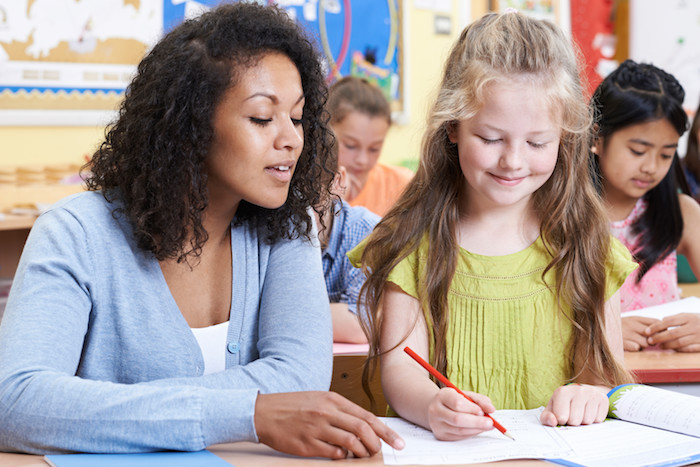 Pivot
During the 2017–18 school year CORE, a subsidiary of Pivot Learning, provided professional development and technical assistance to elementary teachers and administrators in Pajaro Valley Unified School District (CA) implementing, in addition to their broader English Language Arts instruction, the Systematic Instruction in Phonological Awareness, Phonics and Sight words (SIPPS) reading foundational skills program.
SEG Measurement looked at the reading performance of 364 third grades students in classrooms with teachers who participated in CORE professional development. 182 students were in the treatment group. These 182 students were matched based on multiple characteristics to an additional 182 students to create a control group.
Students in classes with teachers participating in CORE professional development showed significantly greater growth in reading skills than did students in classes with teachers who did not receive CORE professional development.
SEG Measurement found an effect size for the CORE professional development of .17, or about a fifth of a standard deviation. This effect size, in the context of providing professional development is quite impressive. While other factors certainly contribute to student achievement, (e.g. curriculum and instruction) this study demonstrates that the professional development provided by CORE made a difference in student achievement.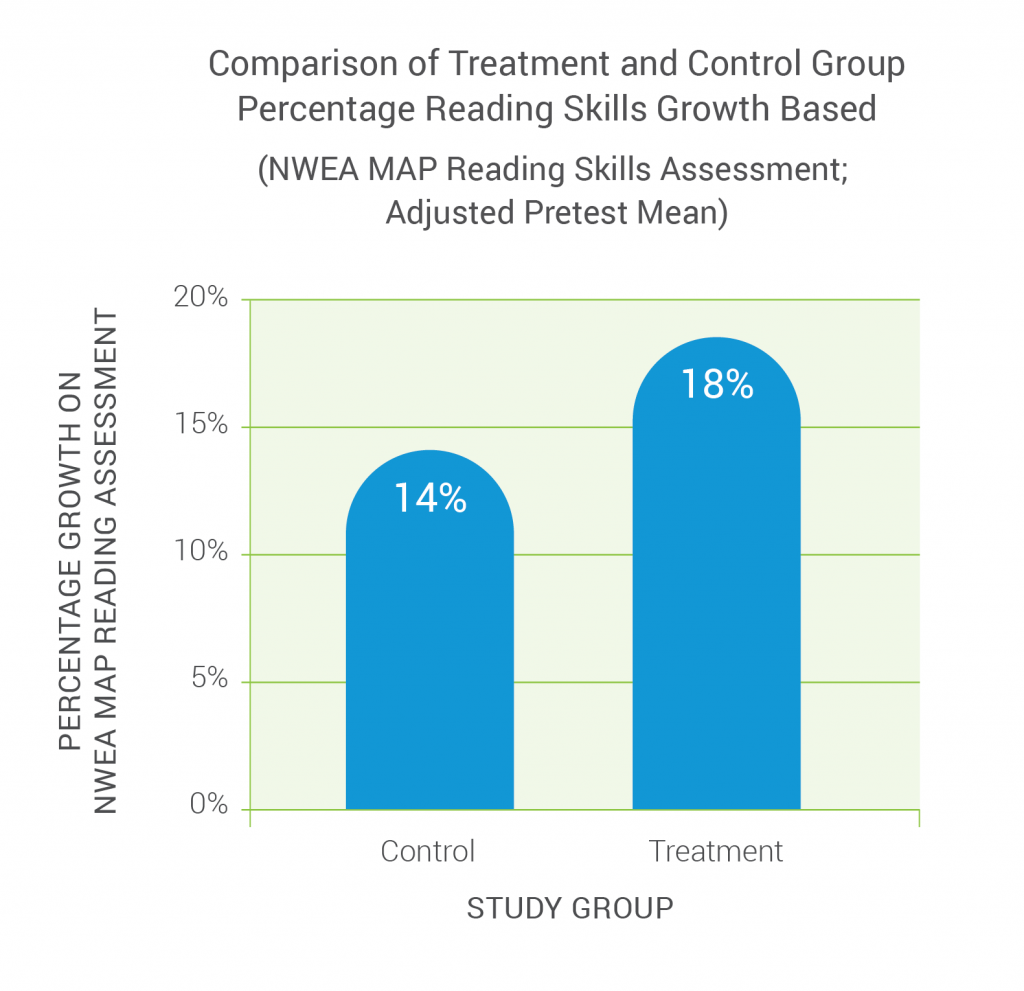 Leadership Development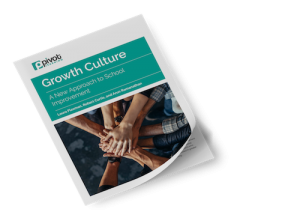 At 7:45 on a Wednesday morning in April 2018, superintendent PK Diffenbaugh gathered educators from across Monterey Peninsula Unified School District (MPUSD) to do something almost unprecedented in American education. For the next nine months, the school would partner with Pivot Learning to build a "Deliberately Developmental Organization" that supports a "growth culture" by learning to apply the latest research on adult development to their lives, relationships, and practice.
Pivot
Rolling the Stone Up the Hill or Focusing on Implementation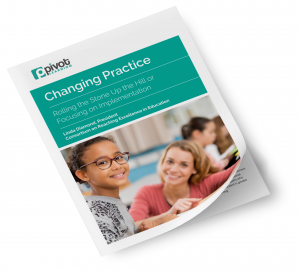 Research on professional development for teachers consistently points out the need to provide ongoing and robust support and coaching to transfer knowledge and skills learned in workshops to classroom practice. However, despite this solid and long body of research, school districts continue to futilely emphasize one-off workshops rather than invest in the ongoing, job-embedded and sustained professional learning and coaching necessary to change practice. Read more »
In the News
Recommendations from the LCFF Test Kitchen for Aligning Reporting Requirements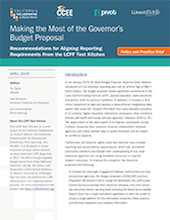 Governor Newsom's January budget proposal outlines plans for a single web-based application that can merge various district reporting tools to increase efficiency and public understanding. Drawing on the experiences of the LCFF Test Kitchen, a new brief offers four recommendations for making the most of this proposal:
1. Articulate the goals and desired outcomes of a single web-based reporting platform to align reporting structures.
2. Engage end users throughout the development process.
3. Foster competition to generate an innovative, single web-based reporting platform design.
4. Create structures and supports to build trust between school districts and their communities.
Through a process that values end users and fosters innovation, we can both support and improve upon the Governor's proposal, thereby helping to create the conditions for continued progress in our schools and communities.
For more information about the LCFF Test Kitchen, please visit lcfftestkitchen.org.
You can also find the brief and more information about LCFF on the California Collaborative on District Reform (CCDR) website.
LCFF Test Kitchen is a partnership with:
CCEE, CCDR, Pivot Learning, and WestEd.
Equitable Education Spending
A new report from Pivot Learning finds that California's unfunded pension costs threaten educational equity.
California's chronic underfunding of teacher pensions is pushing school districts into financial distress, forcing them to make painful cuts that will increasingly harm both the state's teachers and its most vulnerable students, according to a report released today by Pivot Learning. Read more »
Pivot
The LCFF Test Kitchen provides local education agencies (LEAs) with the support and space to find and implement solutions that address the challenges of the Local Control and Accountability Plan (LCAP) process from a different perspective—that of the end user.
Over the course of a year, three districts have embraced a user-centered design approach to foster local innovation and develop better solutions to persistent LCAP challenges.
The results of their work are now available in two new briefs.
Together, these publications offer ideas about how LEA's can leverage user-centered design to improve their LCAPs and other initiatives.
For more information about the LCFF Test Kitchen, please visit lcfftestkitchen.org.
LCFF Test Kitchen is a partnership with:
CCEE, CCDR, Pivot Learning, and WestEd.
Copyright © 2020 Pivot Learning TM
Scroll