Pivot
Free Webinar: Why Phonemic Proficiency is Necessary for All Readers
Webinar Date & Time: Wednesday, September 25 | 4:00 – 5:00 p.m. ET
Most educators have heard that phonemic awareness (PA) is important for reading. However, it is often not clear why. Most readers were never taught PA, yet they are good readers. Some advocates of phonics instruction as well as advocates of balanced literacy downplay the importance of PA for reading instruction. Still other educators are puzzled by the concept of "advanced PA."
In this free hour long webinar, Dr. David Kilpatrick, author of Essentials of Assessing, Preventing, and Overcoming Reading Difficulties, will discuss how and why highly developed PA skills (i.e., "phonemic proficiency") are a characteristic of skilled readers, whether a student is taught it or not. By contrast, struggling readers do not develop these skills without direct intervention.
Join this webinar to learn the key factors that link phonological skills and word-level reading. Register now.
Can't make the live webinar? No problem! Go ahead and register and we'll send you a recording to listen to at your convenience.
Check out CORE's new 3rd edition of the popular Teaching Reading Sourcebook, with content updates and a brand new chapter on MTSS. Assessing Reading: Multiple Measures, 2nd Edition has also been revised with new, clearer test instructions and an easy-to-use format.
CORE is excited to be a reseller of the digiCOACH Advanced Teacher Coaching Platform. They will be integrating digiCOACH into their work with districts and schools to strengthen instructional practice and improve outcomes for all students. Learn more about digiCOACH.
You can learn more about CORE's approach to professional learning, and gain insights and strategies, in their most recent newsletter and blog post written by CORE President Linda Diamond, A Standards-Aligned Curriculum with Excellent Implementation is Still Not Enough.
Also consider participating in CORE's Online Elementary Reading Academy, a facilitated online, asynchronous course that starts Jan. 23. The course teaches educators the essential components of reading instruction with clear and explicit models immediately applicable to the classroom.
Check out these on-demand webinars, that you can view at your convenience:
Pivot
Webinar Date & Time: October 2, 2019 | 1:00 PM – 2:00 PM PT
With just 38% of ACT-tested grads meeting at least 3 of 4 core College Readiness Benchmarks and only 11% of business leaders agreeing that college grads have skills their businesses need, high schools face an increasing challenge to prepare students for college, careers and life.
Los Angeles Unified School District (LAUSD), and many others across the country, have adopted Linked Learning as a way to create real-world learning experiences that interest, challenge and inspire students, as well as prepare them for a range of options after high school, including 2- and 4-year colleges, apprenticeships and military service.
Join this hour-long webinar with LAUSD, Linked Learning Alliance and Pivot Learning on October 2, 2019, 2:00 PM – 3:00 PM PT, to learn about an innovative approach to education that research has shown leads to higher graduation rates and improved college- and career-readiness.
Sources: The Condition of College and Career Readiness 2018, ACT. Higher Education's Word Preparation Paradox, GALLUP, February 2014.
Presenters: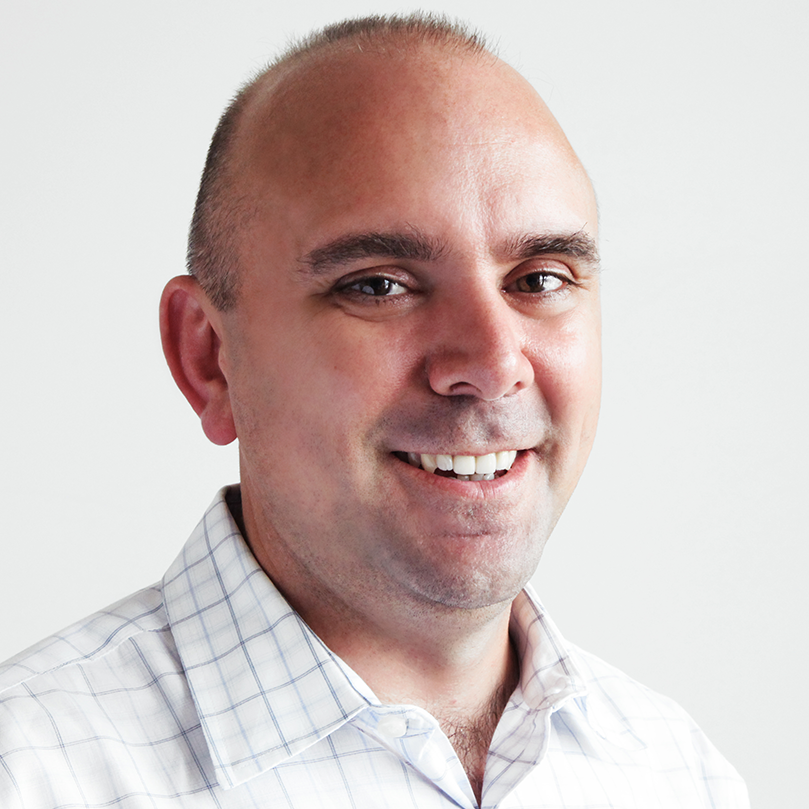 Robert Curtis, Ed D
Vice President, Education Programs
Pivot Learning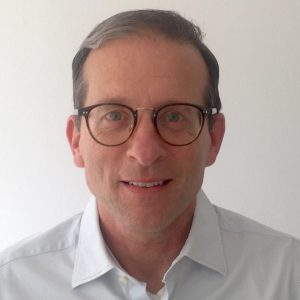 Dan Storz
Senior Director, Products and Services
Linked Learning Alliance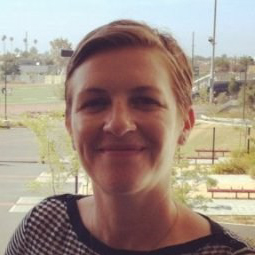 Patricia Hanson
Critical Design and Gaming School (C:\DAGS),
Los Angeles, CA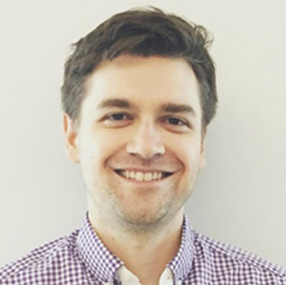 Matthew Piwowarczyk
Instructional Coach, Critical Design and Gaming School (C:\DAGS),
Los Angeles, CA
Pivot
In 2017, the Endrew F. v. Douglas County School District RE-1 ruling changed the course of special education.
Watch this on-demand webinar to learn how to meet new requirements for special education next year. Take away actionable tips for writing ambitious IEP goals and instructional strategies to help students achieve them. Plus, learn how other districts are setting high expectations for students with disabilities and supporting progress toward their goals under Endrew.
Presenters:

Dr. Michelle Hosp
Associate Professor of Special Education University of Massachusetts Amherst

Dr. Arun Ramanathan
CEO
Pivot Learning
Leadership Development
Growth Culture: A New Approach to School Improvement
Thursday, September 26
8:30 a.m. -12:00 p.m.
Harvard Graduate School of Education
Over the years, educators have undertaken hundreds of initiatives and programs in the quest to improve outcomes for all students. There is no single program or step-by-step recipe that can solve the complex educational challenges faced by many schools. However, if there is one approach that has the potential to be the most transformational, a focus on culture with an adult development lens might just be it.
Results from Pivot's pilot project with the Monterey Peninsula School District (MPUSD) demonstrates the possibility of Growth Culture to be an essential ingredient to truly begin to reinvent schools.
Join us September 26 at Harvard Graduate School of Education as we share initial findings from MPUSD's work with Growth Culture and also hear from other schools and organizations, including Building 21 and Way to Grow, that are working to develop Growth Culture in K-12 schools. Andy Fleming and Dr. Lisa Laskow Lahey, two of the authors of An Everyone Culture: Becoming a Deliberately Developmental Organization (2016), will also present.
More About MPUSD & Pivot Learning's Work with Growth Culture
Like many school districts, MPUSD faces many complex challenges. From raising student achievement among vulnerable populations to hiring and retaining high quality teachers, there are many initiatives and programs in place throughout the district all attempting to drive change. During the 2018-19 school year, educators from across MPUSD took a step back to approach their work from a different perspective, Growth Culture.
Leveraging the adult development research by Drs. Robert Kegan, Lisa Laskow Lahey, Andy Fleming, Matthew Miller, and Deborah Helsing of the Harvard Graduate School of Education outlined in their recent book, An Everyone Culture: Becoming a Deliberately Developmental Organization, Pivot Learning partnered with MPUSD to develop and implement an organizational culture where people are encouraged to grow as individuals and team members, while tackling their most challenging equity work.
For nine months MPUSD learned about the latest research on adult development and Growth Culture and how to apply it to their lives, relationships and practice. While the MPUSD pilot was limited in size and scope, early indicators are strong that applying a developmental lens to work with adults in schools and school systems has tremendous promise as a game changer for our educational system. Fostering a Growth Culture can not only transform the work experience for a school and district's employees, leading to higher job satisfaction and retention, but there is evidence that it can also improve faculty and staff performance, and ultimately, student outcomes.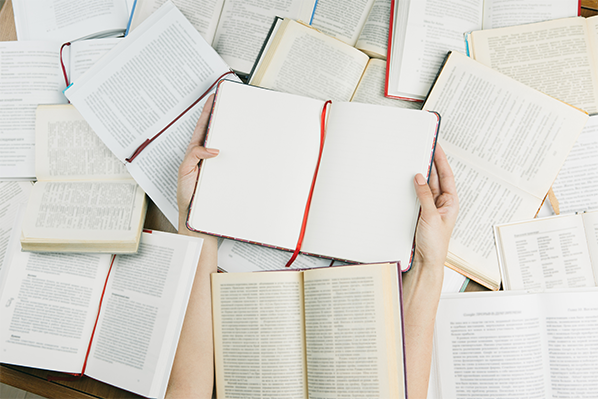 Opensource Solution
Even though we're in the middle of summer and temperatures are soaring, the new school year will be here soon. As you start to plan for students' return to the classroom, we wanted to share some information about Open Educational Resources (OER).
OER are becoming increasingly popular as both core and supplemental instructional materials. And it's no surprise why: OER materials are flexible, don't require a contract, and a number of programs are highly rated by EdReports.org.
To learn more about OER and what to consider prior to adopting OER, take a moment to read this short but informative article, OER: Tips for Educators and Administrators. It includes ideas, best practices, and helpful tips from California districts who have considered or adopted OER materials in the past.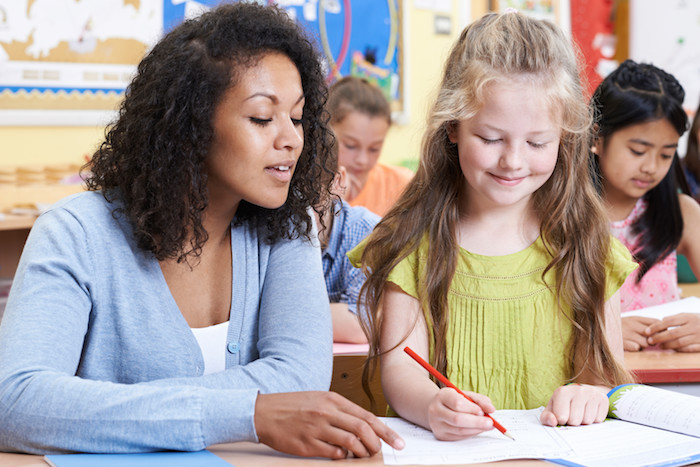 Teaching & Learning
District and school leaders play a vital role in making the structural and instructional changes necessary to ensure that all students will read and write well and become mathematically proficient. It is not enough that teachers are trained; school systems must significantly alter the ways they provide ongoing support and organize and conduct the teaching of literacy and mathematics in all grades. Now more than at any time, perhaps, districts and schools will be under close scrutiny in the implementation of state program requirements, rigorous state standards, or the Common Core State Standards. Large sums of money have been invested in professional development, but unless administrators and teachers are diligent and relentless in the pursuit of excellence in teaching with high-quality curriculum, much of the money may be wasted.
This free implementation rubric was developed by Pivot Learning's partner, CORE, to assist teachers and administrators in effectively implementing a research-based reading/language arts or mathematics instructional program. Using the rubric, superintendents, district and site administrators, and others responsible for literacy and mathematics leadership as well as classroom teachers will better understand the elements that must be in place for full and successful implementation leading to high student achievement. In addition to this rubric for assessing the state of literacy and mathematics implementation, a separate scale for assessing leadership and organizational capacity is part of this rubric. This rubric is not to be used for teacher evaluation; rather, it is a continuous improvement document that should be used for support and growth.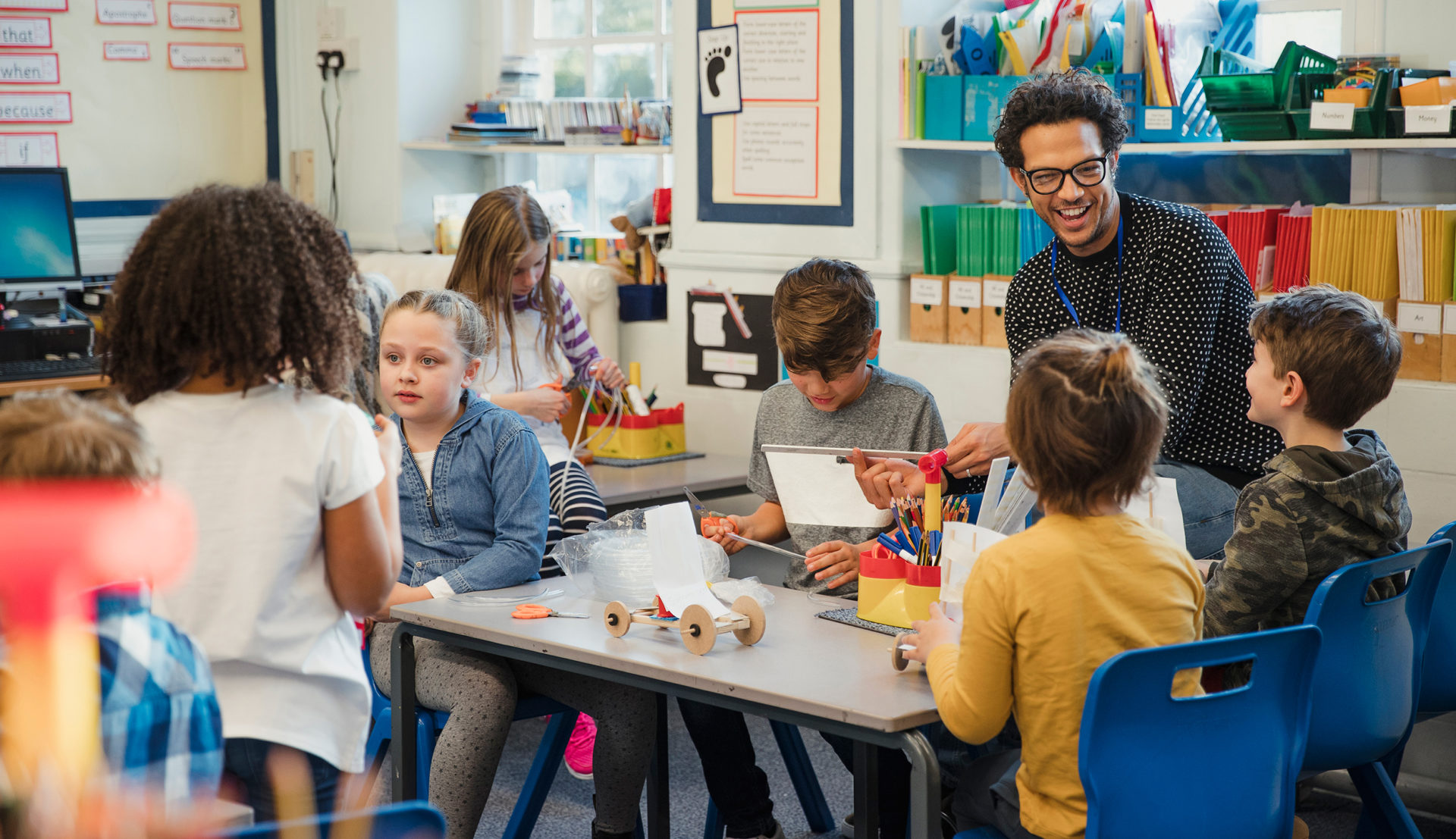 Leadership Development
Our most vulnerable students also require structured materials designed specifically to fill learning gaps
by Linda Diamond, President, CORE and author of the Teaching Reading Sourcebook and Assessing Reading: Multiple Measures
Back in September 2018 I wrote about the importance of selecting and fully implementing a great curriculum with excellent support and ongoing professional learning. This is a huge and important step in accelerating achievement for all students. But is that enough? The answer, unfortunately is "no." A standards-aligned, high-quality curricula, while significantly improving outcomes for many students, will not be sufficient for those most at risk. Core curriculum is targeted at grade-level standards and will ensure all students have access to robust content, but it will not meet the needs of students who are significantly behind in their skills. Such students will still require a targeted or intensive intervention curricula that is well beyond what a standards-aligned core program can provide.
Don't get me wrong, strong curriculum will significantly reduce the numbers of students needing tiered interventions, but older students, in particular, who did not have the benefits of best first teaching, will need extra support. This is also true for young students experiencing reading or math difficulty. A multi-tiered system of support will ideally address these needs. Yet few districts have successfully designed and implemented MTSS. When implemented fully, schools with multi-tiered systems recognize that in addition to solid core instructional materials, educators need to also identify, purchase and implement specialized, structured intervention materials that explicitly address students' skills gaps. One curriculum will not be sufficient as it will not address the various tiers of instructional need at a school. Furthermore, not all of the vetted core curricula adequately address the early literacy foundational skills. This gap will likely require supplemental materials that more closely meet those described in the IES Practice Guide Foundational Skills to Support Reading for Understanding in Kindergarten Through 3rdGrade or follow Louise Spear-Swerling's description of Structured Literacy (Structured Literacy and Typical Literacy Practices: Understanding Differences to Create Instructional Opportunities, Jan. 2018). Especially in the early grades, prevention of reading difficulty is the name of the game and most core curricula, while essentially meeting most standards, are not sufficient.
Without a doubt, we want all students to have access to standards-aligned curriculum and instruction, but what if specific foundational skills never are mastered? A 6th grade student who cannot decode single syllable words while able to participate actively in core instruction still needs to be taught how to decode. Where is the material to do that in a standards-aligned middle school core program? When a student with identified learning disabilities receives great instruction and scaffolded support in a general education classroom, he or she can participate, be engaged and will learn, but at some point the missing skills need to be directly taught. Such struggling students will not have scaffolded support when they leave school. We want these students to have the skills they require to be independent.
Too often we confuse equity with equality. Yes, giving all students equal access to high-quality curriculum and instruction is vital, but equity entails much more. Equality is treating everyone the same and the goal is to promote fairness. But that is only true if everyone starts from the same place. Equity, on the other hand, requires giving someone what they need to be successful.
We are on the right track with focusing on putting excellent core instructional materials into the hands of well-prepared and supported educators, but we also have to be aware that some students will also need targeted instruction with more appropriate and focused materials.
In education we have a habit of going for the silver bullet, of looking for a panacea that will turn things around. In recent years it was teachers writing their own units of study and having new common core standards; now, it is selecting and implementing a standards-aligned curriculum faithfully. I fear we will put too much stock in the power of a strong curriculum and be dreadfully disappointed when many of our most vulnerable learners do not improve sufficiently. I would like to think we can do two things at the same time—select and implement a strong standards-aligned core curriculum as core instruction for all students but at the same time identify and implement structured materials designed specifically to fill learning gaps for those students who need more targeted instruction and materials, so that we truly turn our schools into equitable institutions. Our schools should be places where all students thrive and those who need more get more.
References:
https://ies.ed.gov/ncee/wwc/practiceguide/21
http://www.readingrockets.org/content/pdfs/structured-literacy.pdf
Leadership Development
Pivot Learning's expert team of district and school improvement specialists came together for a webinar on continuous improvement in special education.
This targeted webinar focused on building the capacity of special education leaders, teachers, and related service providers to serve as instructional leaders. You will learn how our most specialized educators can work with general educators to redesign education systems to effectively serve all students.
Access the webinar slides here.

Op-Ed
I wish that discussions of education data were as interesting as my conversations on baseball statistics. Contrary to my reputation as an Ed Dork, I do not wake up every morning, grab my phone and check out EdWeek, EdSource and Eduwonk for the latest Ed news. I wake up, grab my phone and check out two pretty amazing baseball blogs: crashburnalley.com and fangraphs.com.
The first was created by amateur statisticians and hardcore fans of the Philadelphia Phillies. The second is the online bible for baseball statistics junkies nationally. Both sites view the game through the lens of numbers. The movement of those numbers up and down reflects the performance of ballplayers. The beauty of these sites is that they've taken the numbers that were once the province of baseball lifers and general managers and democratized them. This has resulted in the proliferation of metrics such as OPS (On-base Plus Slugging), WAR (Wins Above Replacement), BABIP (Batting Average on Balls in Play), and countless others. Over the past decade, as these metrics have proliferated, it's hard to know which ones have been created by professionals and which ones by amateurs. In fact, the stats revolution has moved beyond baseball, taken over basketball and started to change football.
So, why is education still so old school?
Take the debate over testing. At one extreme, you have people bashing standardized testing of any kind. On the other, you have people supporting testing, but typically focusing on just two data points (English and math). The first perspective just seems silly. It's like saying that we shouldn't measure batting average and instead just look at hitters to see whether they're good. The second seems insanely limiting – as in, we should only measure batting average and runs batted in (which is basically what baseball did for most of its history).
It would be much more productive to have a 21st century conversation about how all data are good. Instead of just two data points, we should use as much data as necessary to paint a complete picture of student performance. This means accepting student data beyond academic measures, like social-emotional learning, and investing in new ways of assessment such as portfolios and exhibitions. In combination, all of these data can present a far more interesting and realistic picture of a student's strengths and needs than just grades and tests. Indeed, the proliferation of multiple data points in baseball has highlighted the potential of players who would have been overlooked or completely ignored in earlier times.
The other lesson that baseball can teach education is that the people who have always been in charge of the numbers are not in charge anymore. Anyone can now become an amateur statistician. Some reports about district accountability, continuous improvement and the state's role in determining school quality could have been written 20 years ago. They presume that the state is still in charge of all education data and their presentation. That may still have a little truth now but it won't be true much longer. Statistics, particularly those paid for by taxpayers, are in the public domain. And smart people are going to come up with their own presentations of those data for public consumption, especially if they can make a buck off it.
This means that discussions on coming up with the latest policy innovations like "dashboard presentations" of districts and school performance vs. using a single indicator like the Academic Performance Index (API) will soon become moot. The state may come up with dashboards. Private companies and education stats junkies may come up with dashboards. But if they are too difficult for the average consumer of this information to use, stakeholders ranging from parents to homeowners will find an alternative more similar to the API that bundles and weights all of these indicators into a composite score. Again, when you look at baseball, it's only really a small percentage of the baseball fans who have the inclination to delve into Fangraphs and the glories of Win Probability Added (WPA). To resolve this, the stats geeks created a composite metric called Wins Above Replacement (WAR) that is increasingly used by the average fan. Now, I might not like the API. I might believe that it's the wrong way to look at the complexity of schools. But I also know that I live in a world that ranks everything with numbers or grades, from my restaurant, to my Uber driver, to my graduate school.
This leads me to my last point. We live in a world, very different from the old world, where data are also inevitable. How many times have you checked Facebook or LinkedIn, shopped online, texted your friend, used the word "weather" in a search engine today? You may not have counted, but someone else has. Last month, I talked to a friend at one of the largest consulting companies in the world. It is now using an algorithm that looks at keywords in résumés and cover letters and screens out candidates based on words and phrases used by previous unsuccessful candidates. A similar trend is happening in sports, where every movement of an athlete is captured as a data point. One day everything  we do in the digital world will paint a picture of our competency or lack thereof. Regardless of whether you support or oppose this trend, it is becoming our students' reality.
As policymakers navigate this new world they will  have to come to grips with the limitations of their power. They will have to factor in the impact of "bottom-up" solutions in areas they previously controlled, such as ratings of school performance (see greatschools.org and reportcards.edtrustwest.org) and measurements of college readiness. Instead of trying to stamp out these efforts, they will have to think very differently about issues of accountability, transparency and privacy. Otherwise, they will become just as irrelevant as old-school baseball traditionalists.
To date, the proliferation, democratization and inevitability of data in sports has been immensely beneficial. If we start with an open mind and work to guide instead of control the use of data, it can have the same positive impact in education.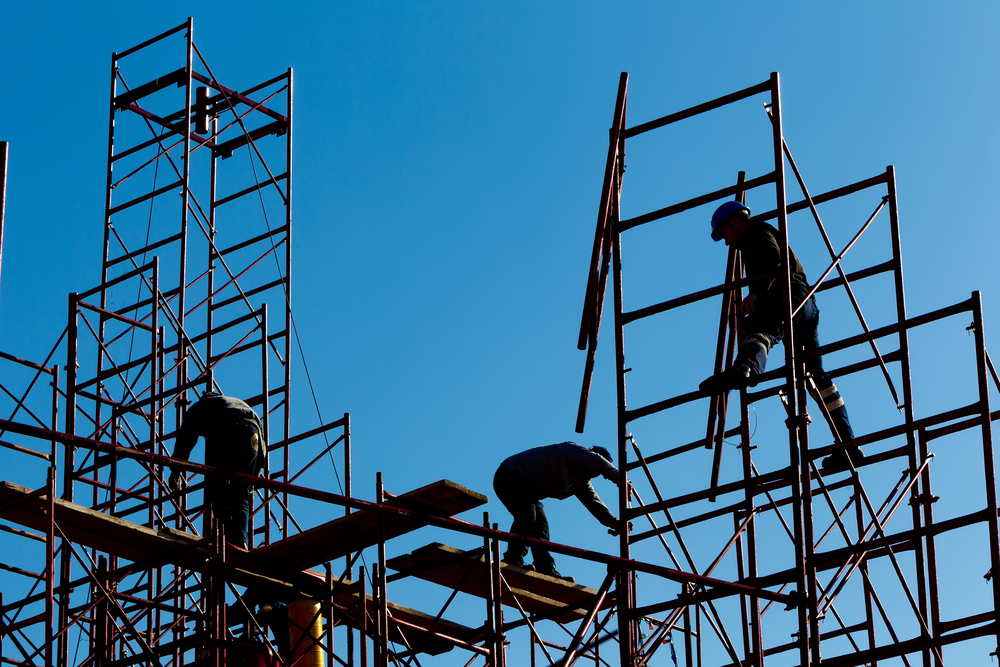 Teaching & Learning
As an educator, you want to give every student the opportunities they deserve. You probably already have interventions and initiatives dedicated to addressing student academic and behavioral issues.
But what do you do when students continue to fall through the cracks? How do you move from reactive to proactively detecting and solving problems, and how do you ensure that you are supporting students at the right time with the right support?
You may already be familiar with Multi-Tiered System of Supports (MTSS). Maybe you've even done a workshop with Pivot. Now, thanks to our partners at the California Charter Schools Association, we're pleased to share a pre-recorded webinar that explains exactly what MTSS is, and how this innovative system can help support your students.
Interested in more information about MTSS? Contact us!
Scroll