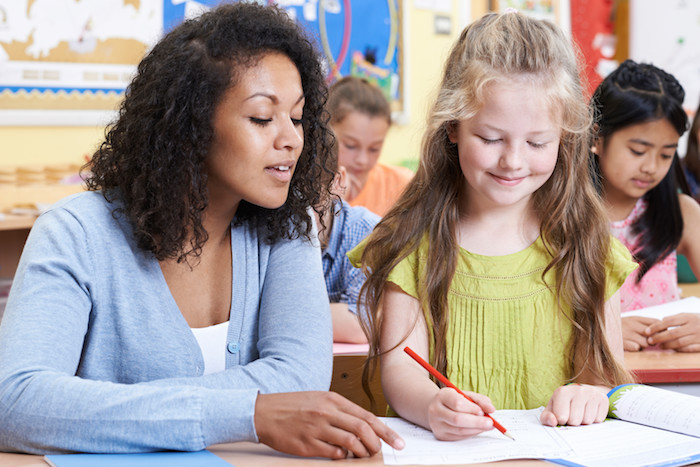 Teaching & Learning
District and school leaders play a vital role in making the structural and instructional changes necessary to ensure that all students will read and write well and become mathematically proficient. It is not enough that teachers are trained; school systems must significantly alter the ways they provide ongoing support and organize and conduct the teaching of literacy and mathematics in all grades. Now more than at any time, perhaps, districts and schools will be under close scrutiny in the implementation of state program requirements, rigorous state standards, or the Common Core State Standards. Large sums of money have been invested in professional development, but unless administrators and teachers are diligent and relentless in the pursuit of excellence in teaching with high-quality curriculum, much of the money may be wasted.
This free implementation rubric was developed by Pivot Learning's partner, CORE, to assist teachers and administrators in effectively implementing a research-based reading/language arts or mathematics instructional program. Using the rubric, superintendents, district and site administrators, and others responsible for literacy and mathematics leadership as well as classroom teachers will better understand the elements that must be in place for full and successful implementation leading to high student achievement. In addition to this rubric for assessing the state of literacy and mathematics implementation, a separate scale for assessing leadership and organizational capacity is part of this rubric. This rubric is not to be used for teacher evaluation; rather, it is a continuous improvement document that should be used for support and growth.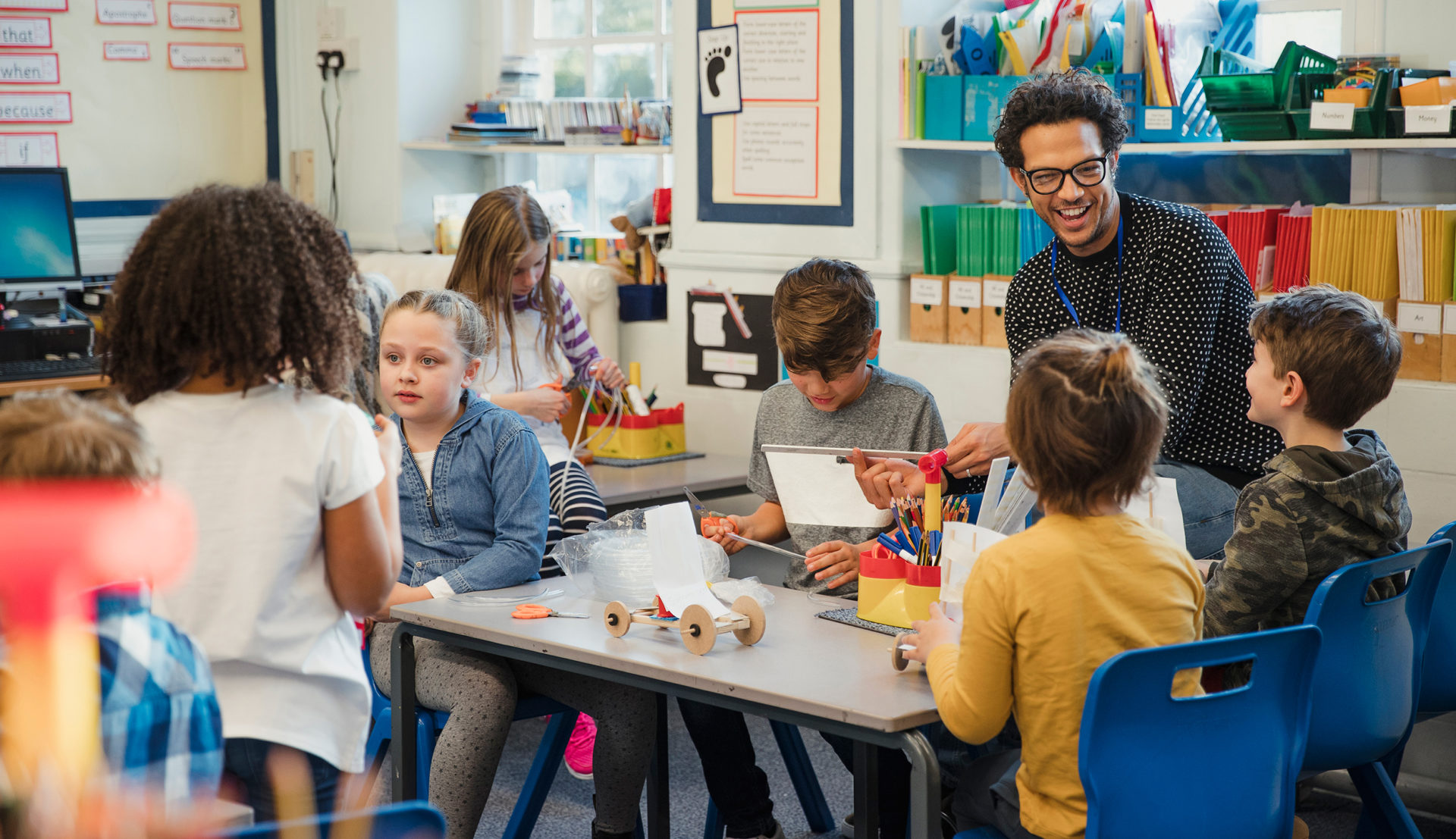 Leadership Development
Our most vulnerable students also require structured materials designed specifically to fill learning gaps
by Linda Diamond, President, CORE and author of the Teaching Reading Sourcebook and Assessing Reading: Multiple Measures
Back in September 2018 I wrote about the importance of selecting and fully implementing a great curriculum with excellent support and ongoing professional learning. This is a huge and important step in accelerating achievement for all students. But is that enough? The answer, unfortunately is "no." A standards-aligned, high-quality curricula, while significantly improving outcomes for many students, will not be sufficient for those most at risk. Core curriculum is targeted at grade-level standards and will ensure all students have access to robust content, but it will not meet the needs of students who are significantly behind in their skills. Such students will still require a targeted or intensive intervention curricula that is well beyond what a standards-aligned core program can provide.
Don't get me wrong, strong curriculum will significantly reduce the numbers of students needing tiered interventions, but older students, in particular, who did not have the benefits of best first teaching, will need extra support. This is also true for young students experiencing reading or math difficulty. A multi-tiered system of support will ideally address these needs. Yet few districts have successfully designed and implemented MTSS. When implemented fully, schools with multi-tiered systems recognize that in addition to solid core instructional materials, educators need to also identify, purchase and implement specialized, structured intervention materials that explicitly address students' skills gaps. One curriculum will not be sufficient as it will not address the various tiers of instructional need at a school. Furthermore, not all of the vetted core curricula adequately address the early literacy foundational skills. This gap will likely require supplemental materials that more closely meet those described in the IES Practice Guide Foundational Skills to Support Reading for Understanding in Kindergarten Through 3rdGrade or follow Louise Spear-Swerling's description of Structured Literacy (Structured Literacy and Typical Literacy Practices: Understanding Differences to Create Instructional Opportunities, Jan. 2018). Especially in the early grades, prevention of reading difficulty is the name of the game and most core curricula, while essentially meeting most standards, are not sufficient.
Without a doubt, we want all students to have access to standards-aligned curriculum and instruction, but what if specific foundational skills never are mastered? A 6th grade student who cannot decode single syllable words while able to participate actively in core instruction still needs to be taught how to decode. Where is the material to do that in a standards-aligned middle school core program? When a student with identified learning disabilities receives great instruction and scaffolded support in a general education classroom, he or she can participate, be engaged and will learn, but at some point the missing skills need to be directly taught. Such struggling students will not have scaffolded support when they leave school. We want these students to have the skills they require to be independent.
Too often we confuse equity with equality. Yes, giving all students equal access to high-quality curriculum and instruction is vital, but equity entails much more. Equality is treating everyone the same and the goal is to promote fairness. But that is only true if everyone starts from the same place. Equity, on the other hand, requires giving someone what they need to be successful.
We are on the right track with focusing on putting excellent core instructional materials into the hands of well-prepared and supported educators, but we also have to be aware that some students will also need targeted instruction with more appropriate and focused materials.
In education we have a habit of going for the silver bullet, of looking for a panacea that will turn things around. In recent years it was teachers writing their own units of study and having new common core standards; now, it is selecting and implementing a standards-aligned curriculum faithfully. I fear we will put too much stock in the power of a strong curriculum and be dreadfully disappointed when many of our most vulnerable learners do not improve sufficiently. I would like to think we can do two things at the same time—select and implement a strong standards-aligned core curriculum as core instruction for all students but at the same time identify and implement structured materials designed specifically to fill learning gaps for those students who need more targeted instruction and materials, so that we truly turn our schools into equitable institutions. Our schools should be places where all students thrive and those who need more get more.
References:
https://ies.ed.gov/ncee/wwc/practiceguide/21
http://www.readingrockets.org/content/pdfs/structured-literacy.pdf
Pivot
Leadership Development
Pivot Learning's expert team of district and school improvement specialists came together for a webinar on continuous improvement in special education.
This targeted webinar focused on building the capacity of special education leaders, teachers, and related service providers to serve as instructional leaders. You will learn how our most specialized educators can work with general educators to redesign education systems to effectively serve all students.
Access the webinar slides here.

Op-Ed
I wish that discussions of education data were as interesting as my conversations on baseball statistics. Contrary to my reputation as an Ed Dork, I do not wake up every morning, grab my phone and check out EdWeek, EdSource and Eduwonk for the latest Ed news. I wake up, grab my phone and check out two pretty amazing baseball blogs: crashburnalley.com and fangraphs.com.
The first was created by amateur statisticians and hardcore fans of the Philadelphia Phillies. The second is the online bible for baseball statistics junkies nationally. Both sites view the game through the lens of numbers. The movement of those numbers up and down reflects the performance of ballplayers. The beauty of these sites is that they've taken the numbers that were once the province of baseball lifers and general managers and democratized them. This has resulted in the proliferation of metrics such as OPS (On-base Plus Slugging), WAR (Wins Above Replacement), BABIP (Batting Average on Balls in Play), and countless others. Over the past decade, as these metrics have proliferated, it's hard to know which ones have been created by professionals and which ones by amateurs. In fact, the stats revolution has moved beyond baseball, taken over basketball and started to change football.
So, why is education still so old school?
Take the debate over testing. At one extreme, you have people bashing standardized testing of any kind. On the other, you have people supporting testing, but typically focusing on just two data points (English and math). The first perspective just seems silly. It's like saying that we shouldn't measure batting average and instead just look at hitters to see whether they're good. The second seems insanely limiting – as in, we should only measure batting average and runs batted in (which is basically what baseball did for most of its history).
It would be much more productive to have a 21st century conversation about how all data are good. Instead of just two data points, we should use as much data as necessary to paint a complete picture of student performance. This means accepting student data beyond academic measures, like social-emotional learning, and investing in new ways of assessment such as portfolios and exhibitions. In combination, all of these data can present a far more interesting and realistic picture of a student's strengths and needs than just grades and tests. Indeed, the proliferation of multiple data points in baseball has highlighted the potential of players who would have been overlooked or completely ignored in earlier times.
The other lesson that baseball can teach education is that the people who have always been in charge of the numbers are not in charge anymore. Anyone can now become an amateur statistician. Some reports about district accountability, continuous improvement and the state's role in determining school quality could have been written 20 years ago. They presume that the state is still in charge of all education data and their presentation. That may still have a little truth now but it won't be true much longer. Statistics, particularly those paid for by taxpayers, are in the public domain. And smart people are going to come up with their own presentations of those data for public consumption, especially if they can make a buck off it.
This means that discussions on coming up with the latest policy innovations like "dashboard presentations" of districts and school performance vs. using a single indicator like the Academic Performance Index (API) will soon become moot. The state may come up with dashboards. Private companies and education stats junkies may come up with dashboards. But if they are too difficult for the average consumer of this information to use, stakeholders ranging from parents to homeowners will find an alternative more similar to the API that bundles and weights all of these indicators into a composite score. Again, when you look at baseball, it's only really a small percentage of the baseball fans who have the inclination to delve into Fangraphs and the glories of Win Probability Added (WPA). To resolve this, the stats geeks created a composite metric called Wins Above Replacement (WAR) that is increasingly used by the average fan. Now, I might not like the API. I might believe that it's the wrong way to look at the complexity of schools. But I also know that I live in a world that ranks everything with numbers or grades, from my restaurant, to my Uber driver, to my graduate school.
This leads me to my last point. We live in a world, very different from the old world, where data are also inevitable. How many times have you checked Facebook or LinkedIn, shopped online, texted your friend, used the word "weather" in a search engine today? You may not have counted, but someone else has. Last month, I talked to a friend at one of the largest consulting companies in the world. It is now using an algorithm that looks at keywords in résumés and cover letters and screens out candidates based on words and phrases used by previous unsuccessful candidates. A similar trend is happening in sports, where every movement of an athlete is captured as a data point. One day everything  we do in the digital world will paint a picture of our competency or lack thereof. Regardless of whether you support or oppose this trend, it is becoming our students' reality.
As policymakers navigate this new world they will  have to come to grips with the limitations of their power. They will have to factor in the impact of "bottom-up" solutions in areas they previously controlled, such as ratings of school performance (see greatschools.org and reportcards.edtrustwest.org) and measurements of college readiness. Instead of trying to stamp out these efforts, they will have to think very differently about issues of accountability, transparency and privacy. Otherwise, they will become just as irrelevant as old-school baseball traditionalists.
To date, the proliferation, democratization and inevitability of data in sports has been immensely beneficial. If we start with an open mind and work to guide instead of control the use of data, it can have the same positive impact in education.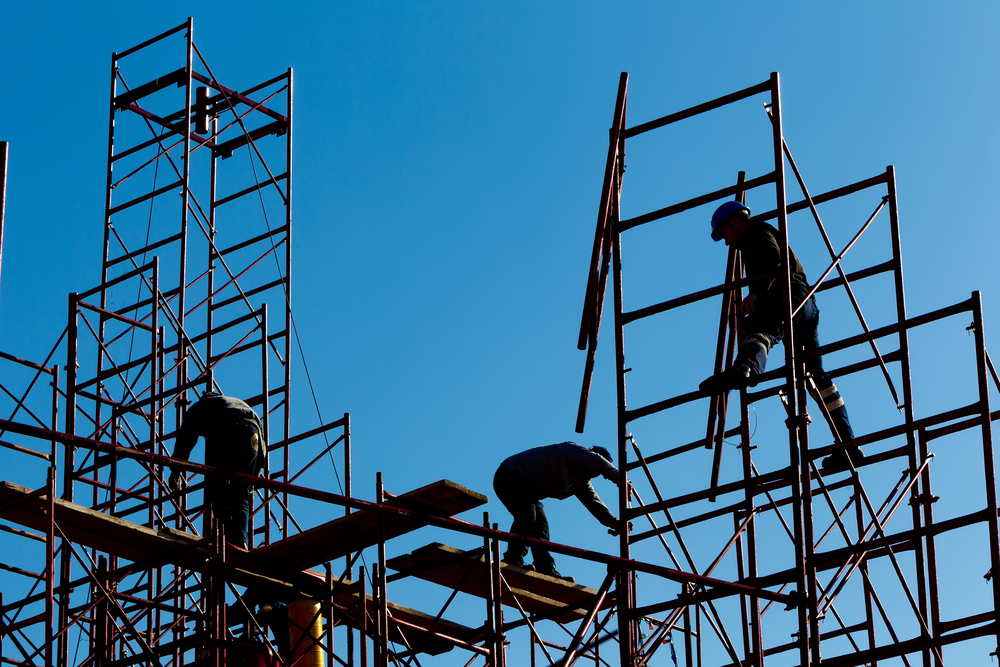 Teaching & Learning
As an educator, you want to give every student the opportunities they deserve. You probably already have interventions and initiatives dedicated to addressing student academic and behavioral issues.
But what do you do when students continue to fall through the cracks? How do you move from reactive to proactively detecting and solving problems, and how do you ensure that you are supporting students at the right time with the right support?
You may already be familiar with Multi-Tiered System of Supports (MTSS). Maybe you've even done a workshop with Pivot. Now, thanks to our partners at the California Charter Schools Association, we're pleased to share a pre-recorded webinar that explains exactly what MTSS is, and how this innovative system can help support your students.
Interested in more information about MTSS? Contact us!
Teaching & Learning
My father wanted me to learn English. He spoke five languages but there was only one that mattered when it came to his children's education. English was the proverbial key to the kingdom: success in school and western society. When the local school asked my parents to focus on English, they stopped speaking to us in our native language.
To my parents chagrin, I wasn't the best student. I enjoyed reading comic books but the other parts of English language development bored the hell out of me. Writing and spelling were particularly problematic. To fix this, my father invested in a variety of approaches including one of the earliest forms of instructional technology: an ugly red gadget with massive keyboard called a Speak and Spell. True to its name, it would "speak" words in a horrible mechanical voice, which I would then attempt to spell correctly on the keyboard. I hated it with a passion and one day, accidentally drowned it in the bathtub.
The Lord of the Flies Moment
Eventually, my lack of English proficiency caught up to me. Like all seventh graders in America and quite possibly the universe, I was forced to read Lord of the Flies. The book was bad enough but I also had to write a five-paragraph essay about the plot. There were several problems with this assignment. First, I had never written an essay before. Second, my understanding of the word "plot" came from the comic book world—as in "a devious plot to take over the universe."
After dinner, I pulled out a pencil and paper and started writing. An hour later I had crumpled up twenty sheets of paper and written three sentences. For the next seven hours, I sat there, desperately trying to put words together. Every fifteen minutes, my father's grandfather clock would chime, adding to my desperation. By five a.m., I had written two pages about a "plot" in the Lord of the Flies. It was my absolute best effort and I turned it in, thinking I'd done pretty well.
Language is one of the most gut-wrenching choices a parent has to make. What other issue encompasses education, opportunity, culture, religion, community and family?
The next day, my teacher gave it back. The first thing I noticed was the red marks on every line. The second thing I noticed was the F.
There's nothing more soul-crushing than realizing that your absolute best effort is an abject failure. Of course, at that point I had nowhere to go but up.
Over time, I learned to write a five-paragraph essay and more. In fact, the same teacher who gave me that F spent the following summer tutoring me in English. Still, whenever the subject of learning English comes up, I remember that long night, the blank sheet of paper and chiming clock.
The Tradeoffs of 'English Only'
I know that my experience isn't unique. In fact there's probably some kid in our state feeling the same way right now. English, like my father said, is the key to the kingdom and without it you can't even get through the first door. My proficiency with the language has given me many opportunities over the years. At the same time, like many English learners, this proficiency was achieved at a cost. It wasn't just my struggles with writing and spelling. As a young boy, I lost the language of my family and culture. Now, this may seem like a reasonable trade-off given how far I've come in my life. But I have also lived a million lost opportunities that weigh on the other side of that scale. I cannot speak to my grandmother. I could not hold her hand and comfort her in her own language as my grandfather died. How do I calculate the cost of that one lost moment against all of these great opportunities I've had over the years?
Now, I don't question my parents for their choices. They did what they thought was best and now that I am a father I understand the complexity of their decisions. When my wife, who is Spanish speaking, and I had the choice, we placed our girls in Spanish dual immersion school. But many of our friends and relatives made different choices for their kids. We do not judge. Language is one of the most gut-wrenching choices a parent has to make. What other issue encompasses education, opportunity, culture, religion, community and family?
Illogic of Language Wars
I do however question our education system and the logic of the camps in the long-running language wars. This complexity never seems to be acknowledged. On one side I hear the proponents for English immersion. On the other are the longtime advocates for bilingual education. When I listen to them, I feel like I'm trapped in a time warp.
Immersion proponents seem to believe that a child can learn English and every other subject just by being exposed to the language. This doesn't make any sense. Learning a new language doesn't happen by osmosis. It has to be taught.
Further, why would we teach subjects like math or science in English to kids who don't speak English? Math concepts are the same in English, Spanish, Chinese and every other language. If my child learns better in Spanish, I would want her to learn math in Spanish so she doesn't fall behind.
Similarly, proponents of the traditional bilingual model often argue that it's the best way to learn English. I am a firm supporter of bilingualism. But I also know that this logic does not resonate with immigrant parents who want their children to learn English because they, like my father, see it as the key to future educational and job opportunities.
Getting Unlabeled Is Hard
Our current system for English Learners doesn't make sense to me either. Getting labeled an English Learner is ridiculously easy. If a parent checks a box on an enrollment form that they speak another language at home, their kid is labeled an EL. To get the label taken off, your child has to jump through not one but multiple hoops including a subjective teacher recommendation.
As a result, some kids remain English Learners until they graduate from high school. Now, some folks argue that the problem is that these students didn't get sufficient support, and they may be right. But there is a clear point in secondary school where the label itself closes off educational opportunities and the "support" may actually be counter-productive. If your child is still EL in middle school, she'll get tracked into lower level ELD courses and never have a chance to go to college. Why would I want that for my kid?
No wonder some immigrant parents actually lie on their enrollment forms and say they speak English at home. Too many of them have been treated as second-class citizens in this country. They put up with it because they came here to give their children a better life, starting with a first class education. They will do anything to avoid having their kids trapped in a second-class education system, even if it means forgoing academic supports their children need to learn English.
Parents Shouldn't Have To Lie
This shouldn't be happening. Parents shouldn't have to lie and students shouldn't lose essential supports as a result. Children shouldn't have to lose their primary link to their culture and community just to learn English. Students shouldn't be classified as EL until middle and high school and never get a chance to go to college. And multilingualism should be the rule not the exception.
If we really want to address these issues, we need to deconstruct our system for educating English Learners. We could start by stepping outside the language debates and having a real dialogue with parents of English Learners about their hopes and dreams for their families and children. We should listen, learn and then start building the system they want for their children instead of the system that we think their children need.
Teaching & Learning
Policies and initiatives like the Common Core State Standards (CCSS), Local Control Funding Formula (LCFF), and Proposition 30 (the voter-approved school tax boost) are typically developed in silos. Budgets are passed in certain committees. Policies are passed in others. Regulations are constructed in divisions and departments of state agencies and passed at board meetings. Ballot initiatives are passed by the voters.
Because policy development happens in silos, policymakers can make the mistake of thinking that implementation at the school district level happens in the same way. But the reality of local implementation is far more complex. [teaser can cut off here]
Targeted Training and Support Needed
Take the Common Core. To implement the Common Core at the district, school and classroom levels, educators will need training and support. We know that providing that support will take long-term investments in professional learning and a big part of that investment in a state as diverse as California has to be focused on the specific needs of our millions of English Learners and students with disabilities.
It's natural to believe that increasing state revenues in combination with recent one-time investments in Common Core implementation would support sustained investments in professional development. But there are other policy issues in play at the district level that run counter to this perspective.
Predictably, the first issue is Local Control Funding Formula. While LCFF has resulted in more revenues overall, these increases vary from district to district. Regardless of the district, these increases typically cannot address all of the financial pressures facing the local leaders. They face strong pressure to restore positions cut during the downturn, increase salaries and pay for the initiatives necessary to achieve the many goals and targets in their Local Control Accountability Plans (LCAPs)—California's new accountability framework.
Districts Hedging Against Fiscal Uncertainty
According to a superintendent I recently talked to, districts have also been hamstrung by the decision to shift a much higher percentage of the rapidly increasing teacher pension obligation onto their budgets and by the looming expenditures associated with new textbook adoptions. He also noted that his district is putting aside funds to hedge against a revenue downturn if Proposition 30 is not renewed.
So, even while budgets are increasing, the reality of California's boom and bust budget cycles, painful memories of the last bust, recently increased pension and other obligations, pressures for personnel and salary increases (which can further exacerbate pension obligations) and LCAP requirements are competing against sustainable investments in professional learning. Similarly, when it comes to the one-time money targeted for CCSS implementation, investments in professional development have had to compete against the more immediate needs of districts to update their technology so their students can take the new computer adaptive assessments.
On top of these financial issues, districts have been operating in an assessment and accountability vacuum. In the absence of math and English assessment results and evidence of achievement gaps, they face less outside pressure to invest in the professional development necessary to improve those results and close those gaps. At the same time, policy-makers have been sending mixed messages on the importance of assessment results and the potential accountability associated with them. If we assume that district leaders will make rational decisions to target improvements in those areas where they will be measured and held accountable, these mixed messages along with the absence of hard data on student performance have diminished their external incentives to prioritize professional learning over other investments.
These combined issues are having a negative impact on sustained investments in high quality professional learning in our state.
The release of the Smarter Balanced Assessment Consortium (SBAC) test results this year should call attention to these professional development shortfalls, but it won't fix them.
Renewing Proposition 30 Funding
A long-term fix would begin with a commitment from our political leaders to renew Proposition 30. This renewed investment will bring much needed stability to our education funding system and district finances.
Second, we need to leverage the massive investments districts have made in technology to implement the SBAC to change the way we teach, deliver professional development and accelerate student learning. Our new technology capacity can and should be used for much more than just online testing.
Third, at this critical stage, we need to prioritize Common Core and Next Generation Science Standards implementation over other priorities at the district and school levels. Our educators have long become experts at doing more with less but there is simply no way to effectively implement more than a few high-impact initiatives at one time.
Fourth, as we develop LCAPs, we should look deep inside our existing budgets and resources to find the dollars necessary to fund professional learning and ongoing support for educators over the long-term. By prioritizing and funding standards implementation and effectively using our new technology capacity, we can build the systems of supports our educators need to improve their practice and help their students succeed.
Leadership Development
Since the Common Core State Standards (CCSS) and the ELD Standards were created and adopted, academics, think tanks and education reform providers have framed the transition as a series of "shifts." With good reason, much of the emphasis has been on the instructional shifts. But focusing on instruction ignores a whole set of other shifts that must occur for the new standards to reach their full promise.
At Pivot, we believe districts must design and implement change across three dimensions: systems, leadership and teacher practice. If the Common Core is to be a the dramatic change for students that its advocates intend, and if more students are to be supported to go deeper and reach higher, then school systems must be led in new ways.
Leadership Development
Our strategy guidebook offers a research-based, structured and human-centered process for leaders to design, lead and implement strategies and tactics for the transition to CCSS in ways that promote innovation, build reciprocal accountability, and effectively address both the technical and human dimensions of change.
Scroll