Free Download: Equity Reset Toolkit
The arrival of COVID-19 and resulting school closures highlighted and deepened inequities in access to high-quality education for students in this country. However, the pandemic also offers a moment in which to re-envision what equitable access to grade-level instruction looks like for all students.
The Equity Reset Toolkit, developed by Pivot Learning* and UnboundEd, includes tools and resources to complete a nine-week data collection and analysis process that will provide you with the insight you need to create an ELA and math learning recovery plan to support equitable instruction this school yea.
Using the free toolkit you will:
Collect data to better understand the impact of school closures
Discover how well your district systems are set up to respond to unfinished ELA and math instruction
Determine steps to take to ensure all students have access to high-quality instruction next school year whether learning takes place in-person, remotely, or both
Complete the form below to the access the free Equity Reset Toolkit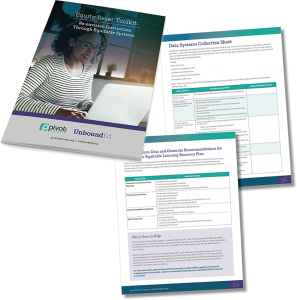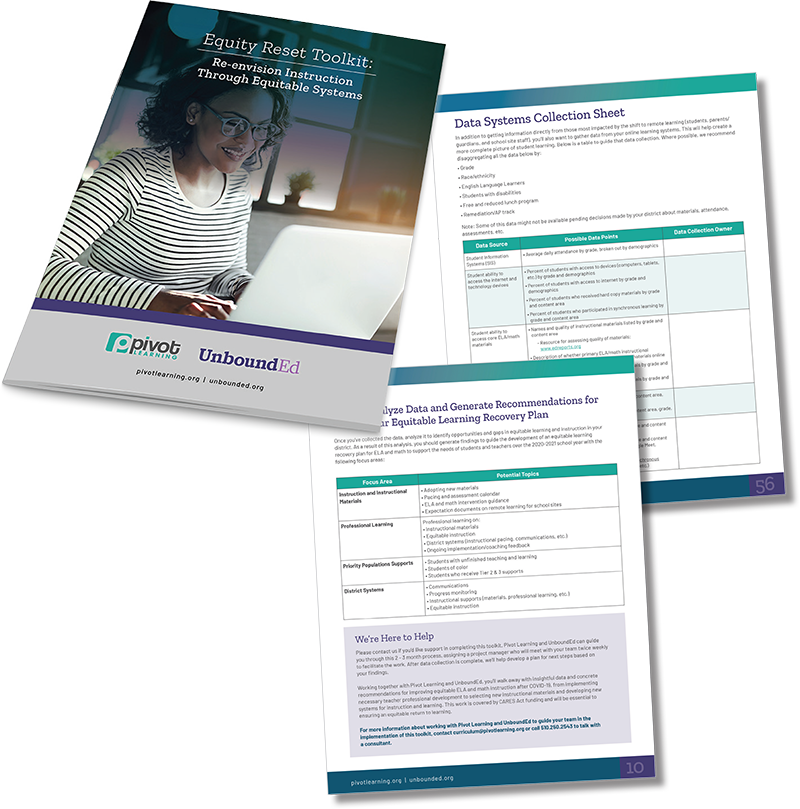 *Pivot Learning refers to both Pivot Learning and our subsidiary, the Consortium onReaching Excellence in Education (CORE). Learn more about CORE at corelearn.com.