Sherril H. English, Ph.D.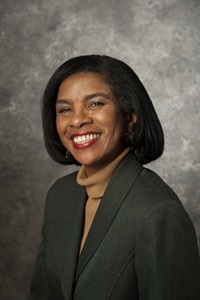 Sherril H. English, Ph.D. is a Clinical Associate Professor in the Simmons School of Education at Southern Methodist University. Dr. English teaches classes for in-service, graduate students in the Department of Teaching and Learning and for principal certification students in the Department of Educational Leadership. Certified in Elementary and Secondary education, Dr. English taught for over 15 years at all grade levels and served as a K-6 Principal for more than a decade.  Dr. English considers herself a "practitioner's professor."  In addition to university classroom teaching and learning, she provides one-on-one classroom support and coaching to novice teachers.
Over the course of Dr. English's more than 35-year educational career, using an equity lens, she has advised and provided professional development training and collaborative support on school culture and equitable teaching practices to school districts and non-profits in the Dallas-Ft. Worth Metroplex and at various state conferences.
Dr. English's research and scholarly interests are in encouraging educators to recognize and incorporate "student voice" in decision-making structures and practices for urban education students. She serves on the University's Institutional Review Board and as an advisory member for SMU's First-Generation College Student Initiative.