As you look ahead to the 2021–22 school year, responding to the needs resulting from learning disruptions will be imperative. The place to start is by identifying which students' ELA and math learning was most impacted during the 2020-21 school year.
The Equity Reset Toolkit, developed by Pivot Learning and UnboundEd, outlines a process and provides the tools to collect data that will inform the creation of an equitable learning and instruction recovery plan in your district.
Download the toolkit for:
Guidance on executing a four-step process to identify and understand the unfinished ELA and math instruction for those students most impacted by COVID
Data collection tools, including stakeholder surveys
Data analysis protocol with worksheets for analyzing participation in data collection; making connections across the data collected; and summarizing your key findings
Guidance to develop recommendations based on your findings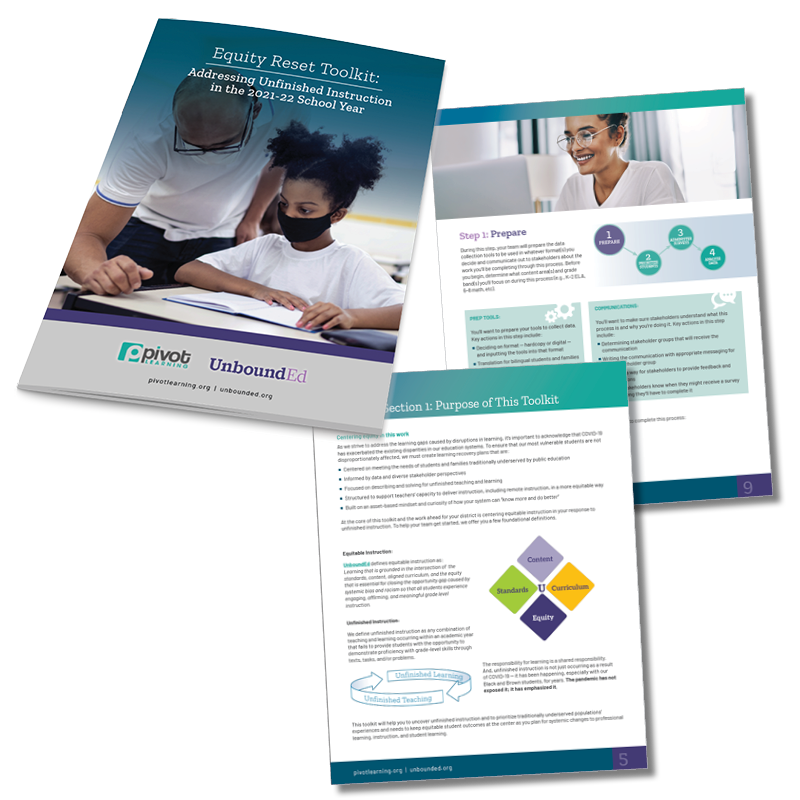 Fill out the form to access the toolkit.
Webinar Date & Time: Thursday, November 16 | 4:00–5:00 p.m. ET • 1:00–2:00 p.m.....