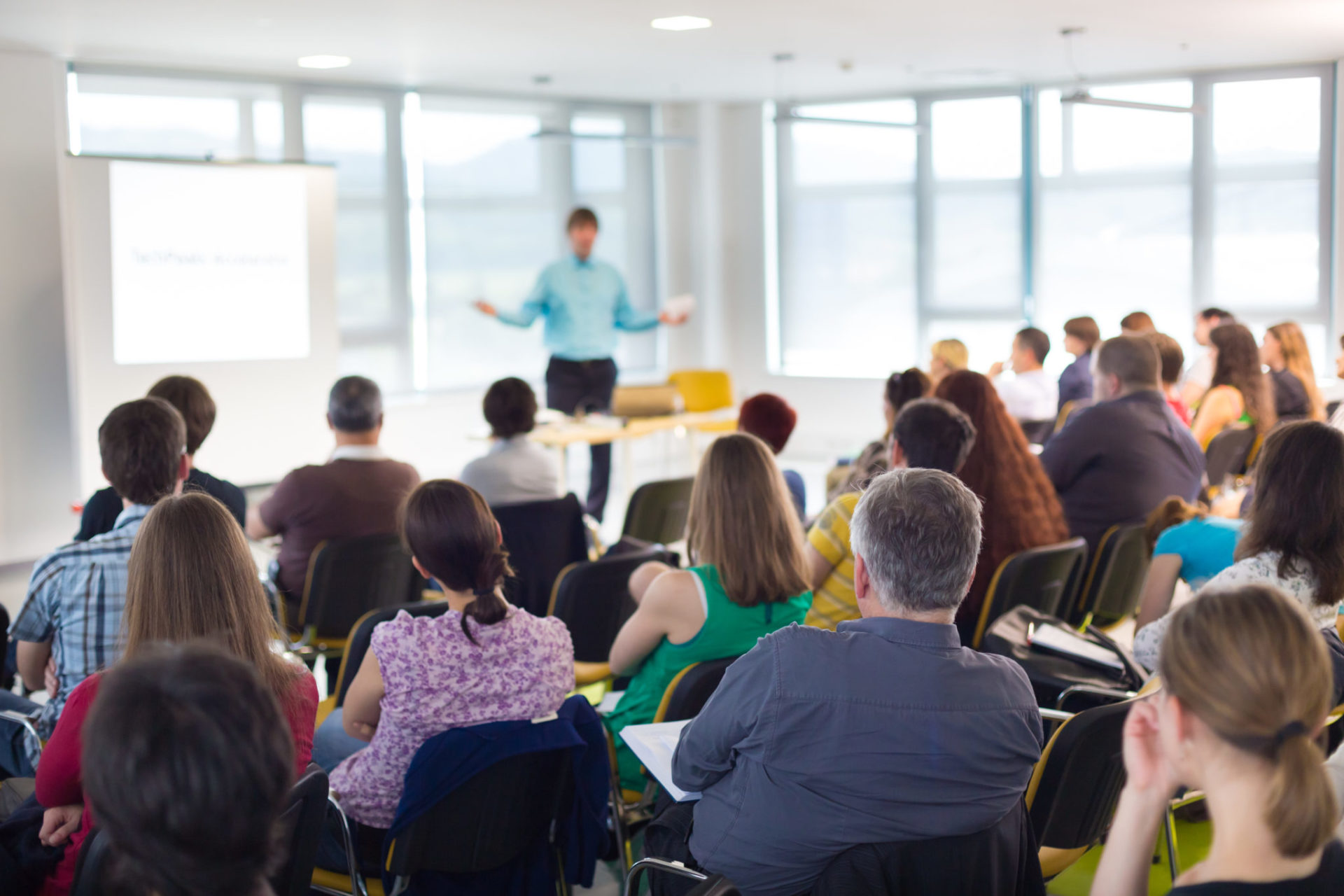 In the News
FIRST REPORT IN THE "INVISIBLE CALIFORNIA" SERIES HIGHLIGHTS EDUCATIONAL NEEDS OF THE ANTELOPE VALLEY REGION IN LOS ANGELES COUNTY
Los Angeles, CA, October 12, 2017 – Today, Pivot Learning, an Oakland-based nonprofit supporting dozens of CA school districts to improve college and career readiness, and PACE, an independent, non-partisan research center based at three California Universities, released The Antelope Valley: Over the hill and out of sight. The report's authors will present their findings today at 2:00 PM at the California Community Foundation's Joan Palevsky Center, 281 S. Figueroa St. Suite 100, Los Angeles, CA 90012.
Bigger than the state of Rhode Island, the Antelope Valley is the northern-most part of Los Angeles County. Composed of Lancaster, Palmdale, and the surrounding communities, it is one of the highest need regions in California. Over the past year, Policy Analysis for California Education has partnered with Pivot Learning to paint a comprehensive picture of the educational needs of students, families and educators in the region.
The report discusses:
Dramatic increases and changes in the Valley student population as families flee higher-cost regions in Los Angeles
Large-scale movement of the Los Angeles African-American and Latino/a communities into the Valley
Dramatic rise in the number of foster youth and homeless students
Impacts on the education system of these rapid demographic changes
K-12, higher education, health and transportation infrastructure needs of students from pre-school through post-secondary
A panel of experts, including school district, community, and city leaders and researchers will discuss the state of education in the Antelope Valley. They will provide recommendations to expand and improve educational opportunities for the large numbers of African-American, English Learners, low-income, homeless, and foster youth in the region.
For more information, contact Morgan Pulleyblank: mpulleyblank@pivotlearning.org / 510.808.4067.
###
Pivot Learning is a nonprofit organization whose mission is to revitalize our public school systems so that all students have the opportunity to succeed in college and career. We partner with education leaders at all levels of the system—including superintendents, mid-level district leaders, principals, teachers and community members—to provide the knowledge, skills and support proven to strengthen educational systems and transform teaching and learning.
Policy Analysis for California Education (PACE) is an independent, non-partisan research center based at Stanford University, the University of Southern California, and the University of California – Davis. PACE seeks to define and sustain a long-term strategy for comprehensive policy reform and continuous improvement in performance at all levels of California's education system, from early childhood to postsecondary education and training. PACE bridges the gap between research and policy, working to increase the impact of academic research on educational policy in California.
In the News
"We don't really have the expertise on site so we rely on working with other small school districts and the curriculum department at our [county] office of education."
                                                                                -Rural School Leader
Over the past two years , with generous support from the S.H. Cowell and William and Flora Hewlett Foundation, Pivot Learning has supported and collaborated with twenty-one rural districts and counties in Northern California to create the Rural Professional Learning Network (RPLN). Through an iterative design process, the RPLN has joined forces to overcome unique challenges due to their limited budgets and remote locations and effectively implement the Common Core State Standards (CCSS) and Next Generation Science Standards.
Pivot partnered with Policy Analysis for California Education (PACE), an independent, nonpartisan research center at Stanford University, to conduct research and present findings on the current challenges facing rural districts in California. The research was lead by Dr. Thomas Timar, an expert in education finance, policy, and governance, director of the UC Davis Center for Applied Policy in Education (CAP-Ed), and member of the PACE steering committee. In the report, "Surprising Strengths and Substantial Needs: Rural District Implementation of Common Core State Standards", Dr. Timar and his colleagues found that "If small rural districts are to succeed in meaningful, deep implementation of CCSS, the state, COEs and other support providers must provide small and rural districts with access to relevant exemplars of systemic standards implementation."
Based on research collected from RPLN's first year, recommendations on how to better support rural districts included:
1) Encouraging rural districts and schools to think strategically and effectively about time management and resources.
2) Providing ongoing resources to small and rural districts to support professional development according to diverse teacher and student needs, innovative delivery methods, and effective, measurable impact.
3) Redefining the State and Local Role for Instructional and Curricular Support with specific consideration to the needs of small and rural districts.
Pivot and PACE are continuing to collaborate on this work, with the addition of El Dorado County into the RPLN. Additionally, Pivot is working with the Collaboration in Common platform to support the sharing of tools, resources, and supports between districts and between different networks.
The RPLN seeks to alleviate local capacity and statewide infrastructure issues within rural districts by leveraging both in-person meetings and virtual collaboration tools. As part of this network, education leaders identify their core implementation challenges (problems of practice or PoPs). The larger network works collaboratively to develop and share solutions for these challenges. Through this model, counties and districts identify, employ, and disseminate best practices in CCSS.
Policy Analysis for California Education (PACE) is an independent, non-partisan research center based at Stanford University, the University of Southern California, and the University of California, Davis. PACE seeks to define and sustain a long-term strategy for comprehensive policy reform and continuous improvement in performance at all levels of California's education system, from early childhood to post-secondary education and training. PACE bridges the gap between research and policy, working with scholars from California's leading universities and with state and local policymakers to increase the impact of academic research on educational policy in California. For more information, see edpolicyinca.org.
In the News
PIVOT LEARNING ACQUIRES CONSORTIUM ON REACHING EXCELLENCE IN EDUCATION, INC. (CORE) THROUGH A GENEROUS GIFT FROM OWNERS
Oakland, CA – On May 22, 2017, the Pivot Learning Board of Directors approved the acquisition of the Consortium on Reaching Excellence in Education, Inc. (CORE) through a generous gift from the founder and owner Bill Honig, as well as owners Catherine Honig and Linda Diamond. This gift brings together two of the longest tenured and most respected education service providers to districts and schools in California and the nation.
Over the past 23 years, Pivot Learning has become the largest and most experienced non-profit technical assistance provider for school districts in California. Pivot's mission is to revitalize our public school systems so that all students have the opportunity to succeed in college and career. Pivot works at the state, district, and school levels to develop systemic solutions in the areas of standards implementation, education finance, leadership development, and school redesign.
CORE is a national professional learning organization that has been serving schools, districts, and states for 23 years. CORE applies the research on best practices and effective adult learning principles to equip educators with the knowledge and skills to significantly improve academic achievement. Through targeted professional development, job-embedded coaching, principal mentorship, and careful selection of curriculum and assessments, CORE collaborates with school systems to implement high quality reading, writing, language, and math instruction PreK-12.
CORE will become a subsidiary of Pivot Learning and its CEO, Dr. Arun Ramanathan, will serve as Chairman of the CORE Board of Directors. Linda Diamond will serve as President of CORE. Pivot and CORE will continue to deliver their respective services and will work together to implement comprehensive solutions that take advantage of the unique strengths of each organization.
"CORE's decades-long history of providing quality professional learning services to classroom teachers is a natural complement to Pivot's long history of working in partnership with district and school leaders to transform education systems," said Diamond. "We are thrilled by this new phase in our proud history."
Said Ramanathan, "We are grateful to CORE's owners for this generous gift. Together, Pivot Learning and CORE can better support schools and districts across California and nationally to achieve our mission of ensuring that all students graduate college and career ready."
Contact:
Morgan Pulleyblank
mpulleyblank@pivotlearning.org
510.808.4067
###
Press Release
Oakland, CA – Today, February 7th, 2017, Pivot Learning, an Oakland-based nonprofit supporting dozens of CA school districts to improve college and career readiness, launched the California Curriculum Collaborative in partnership with EdReports.org, a national nonprofit providing rigorous evidence-based reviews of K-12 instructional materials. Calcurriculum.org offers free independent analysis of K-12 Math and English Language Arts materials from national publishers as well as best practices for curriculum adoption.
California districts go through a time-consuming process of researching and adopting instructional materials in accordance with California standards. With the state having approved a large number of math and ELA curriculum products, districts, particularly small districts may be challenged to pick the ones that are best aligned with content standards. The California Curriculum Collaborative provides districts with crucial tools to support and potentially streamline their decision-making, including:
Reviews of many of the math and ELA programs adopted by the state of California
Reviews of curricular materials not yet adopted by the State of California, which districts can select by going "off-list"
Resources to support the process of curriculum adoption in school districts in California and beyond
Reviews on the CCC website has already proven to be valuable to educators across California.
"As a California high school math teacher of 15 years, I know the critical importance of having the right materials in teachers' and students' hands," commented Carolyn Viss, a California high school math teacher of 15 years and current Director, Stanislaus County Office of Education. "…I see schools and districts grapple with the challenge of evaluating dozens of instructional materials to find high quality curricula. It is no small task. [These reviews] help to meet the growing demand from counties, districts, schools, and teachers for the thoughtful analysis contained in these reports."
This spring, Pivot Learning and EdReports will host a series of regional workshops across the state where districts will be guided through the tools and process crucial to a high quality, rigorous curriculum adoption. These hands-on sessions will help districts in California strategize the most beneficial way to select instructional programs based on the individual needs of their districts. With the right process and tools, and strong community engagement, districts will be able to select instructional programs and materials that are high-quality and standards-aligned.
"California requires…materials that challenge our most proficient learners and ensure every student attains college, career, and civics readiness," remarked Karin Foster, Language and Literacy Coordinator, Orange County Office of Education. She continued, "[The California Curriculum Collective's] detailed reports allow teachers and district leaders to focus their attention on the needs of their students and find those materials that will help their students excel."
To access the California Curriculum Collaborative, visit www.calcurriculum.org
Press Release
Sacramento, CA – On Friday, January 27, 2017, Pivot Learning, an Oakland based non-profit, presented the first-year results of the California Smarter School Spending initiative at the annual Policy Analysis for California Education (PACE) Research and Policy Conference. The Smarter School Spending model is an innovative approach to district budgeting that helps districts and charters to build strategic finance plans, find the money necessary to support their students and teachers and create more meaningful Local Control Accountability Plans (LCAPs).
Pivot CEO Arun Ramanathan, Ed.D. participated in a panel with district leaders Stefanie Phillips, Superintendent of Santa Ana Unified School District, and Myong Leigh, Interim Superintendent of San Francisco Unified School District, both of whom use the Smarter School Spending approach, to talk about the model and its benefits. Last year, Pivot partnered with five districts in California—Santa Ana Unified, San Francisco Unified, Tracy Unified, Pomona Unified, and Hayward Unified—on the Smarter School Spending initiative.
Using the Smarter School Spending process, Pivot and the districts identified almost $9M in potential cost savings to meet instructional goals. Tracy Unified alone located $2.1 of new revenue to potentially support their commitment to improving early literacy and ensuring 9th grade success, which are their key priorities to impact student achievement.
Brian Stephens, Ed.D., Superintendent of Tracy Unified, believes the Smarter School Spending process is vital to mobilizing districts to carry the work through from concept to program implementation. Dr. Stephens states, "Even if this work were to end tomorrow, the fundamental way we work together as a district has changed, and this collaboration will be felt for years to come."
While California districts have received budget increases over the past several years, Governor Jerry Brown recently announcing a modest 2.2% budget increase for California public schools for the 2017-18 fiscal year. Given the slowing rate of revenue increases, increased costs for pensions and other obligations and impacts of declining enrollment, many school districts are facing budgetary challenges that complicate their efforts to the fund services and supports necessary to close opportunity and achievement gaps.
"The Smarter School Spending process helps districts turn around the impact of "initiative overload," narrow their priorities and look inside their budgets for the funding necessary to support their instructional priorities," said Dr. Ramanathan. "We believe that Smarter Spending should be a way that every district thinks about developing their budget and LCAP."
Information about the PACE presentation can be found at http://www.edpolicyinca.org/events/future-education-california-policy
Slides from the presentation can be found at http://www.pivotlearning.org/wp-content/uploads/2017/01/PACE-Presentation_01252017_mp.pdf
More information about Pivot Learning can be found at www.pivotlearning.org
Pivot
It's a new year. Some things are certain. The children in our schools will get older. By March, I will have stopped writing 2016 on checks and letters. And Pivot Learning will continue to innovate as we work to achieve our mission of equitable access to college and career for all students.
It's amazing what we accomplished last year. We worked with more than seventy school districts throughout the state, both large and small, and our first charter network. We developed a new logo, website, and look for our organization that reflects our future focus. We launched ground-breaking new initiatives, like our Beyond High School program to redesign high schools and the California Curriculum Collaborative website, to provide districts with information on the right curricula to implement the California State Standards. Our Smarter School Spending project and the Rural Professional Learning Network, among others, continued to have an impact. We secured our first federal subcontract in collaboration with the American Institutes of Research to support states in school improvement. Our reputation attracted amazing new talent into our organization from all over the state and the nation. Amidst this exciting work, it's no wonder that we're looking forward to 2017.
One more certainty is that there will be change for our nation, state, district/charter partners and for Pivot in 2017 and the years ahead. A new administration in Washington could pose significant challenges to the equity agenda and there will be a new education department with a focus on choice and vouchers. In California, the election for a new Governor and State Superintendent will kick off. Meanwhile, our current state leadership will have to develop a plan to implement the new Every Student Succeeds Act (ESSA). Of course, we will all closely watch the economy and how that will affect funding for states and schools.
As always, Pivot will adapt and innovate while remaining true to our mission and vision. We believe that the work we do changes the lives for the most vulnerable students across the state. We look forward to continuing this work with partners, districts, and supporters to ensure that every student is ready for college and career.
Best Regards,
Arun
Pivot
During this holiday season, we are taking a moment to reflect on the impact we have had at Pivot Learning, and to thank you for going on this journey with us.
This has been an eventful year at Pivot – we shortened our name, got a new logo and look, and partnered with 72 districts to improve outcomes for students! Our Center for Equitable Education Spending helped districts identify millions of dollars in their budget to reallocate to important priorities, and Beyond High School is transforming the student learning experience across California. We partnered with fifty leaders, from high school principals to school board members to think about how the LCAP could be better, and we continue with our commitment to supporting rural schools.
One thing is clear: we couldn't have done any of this without your support. From all of us at Pivot to you and yours, we wish you peace and a prosperous 2017!
Pivot
Pivot Learning has worked on behalf of educational equity for more than twenty years. Our mission is to revitalize our public-school systems so that all students have the opportunity to succeed in college and career.  We have long served—and remain committed to—the highest poverty and highest need districts and schools in California and beyond. We believe that all students, regardless of their gender, race, color, sexual orientation, religion, home language, or immigration status deserve the highest quality education.
Our schools are the bedrock of our democracy and our children are the hope for the future of our nation. We now know we live in a time when these core beliefs have been questioned and will be tested. We are aware of the impact of the recent election on many of the children and families in our schools and communities. Every child deserves to go to school, knowing that they and their families are safe from bigotry and hate. We will continue to work with in close partnership with school districts, government, and the non-profit community to achieve our collective vision of a more just and equitable education system and society.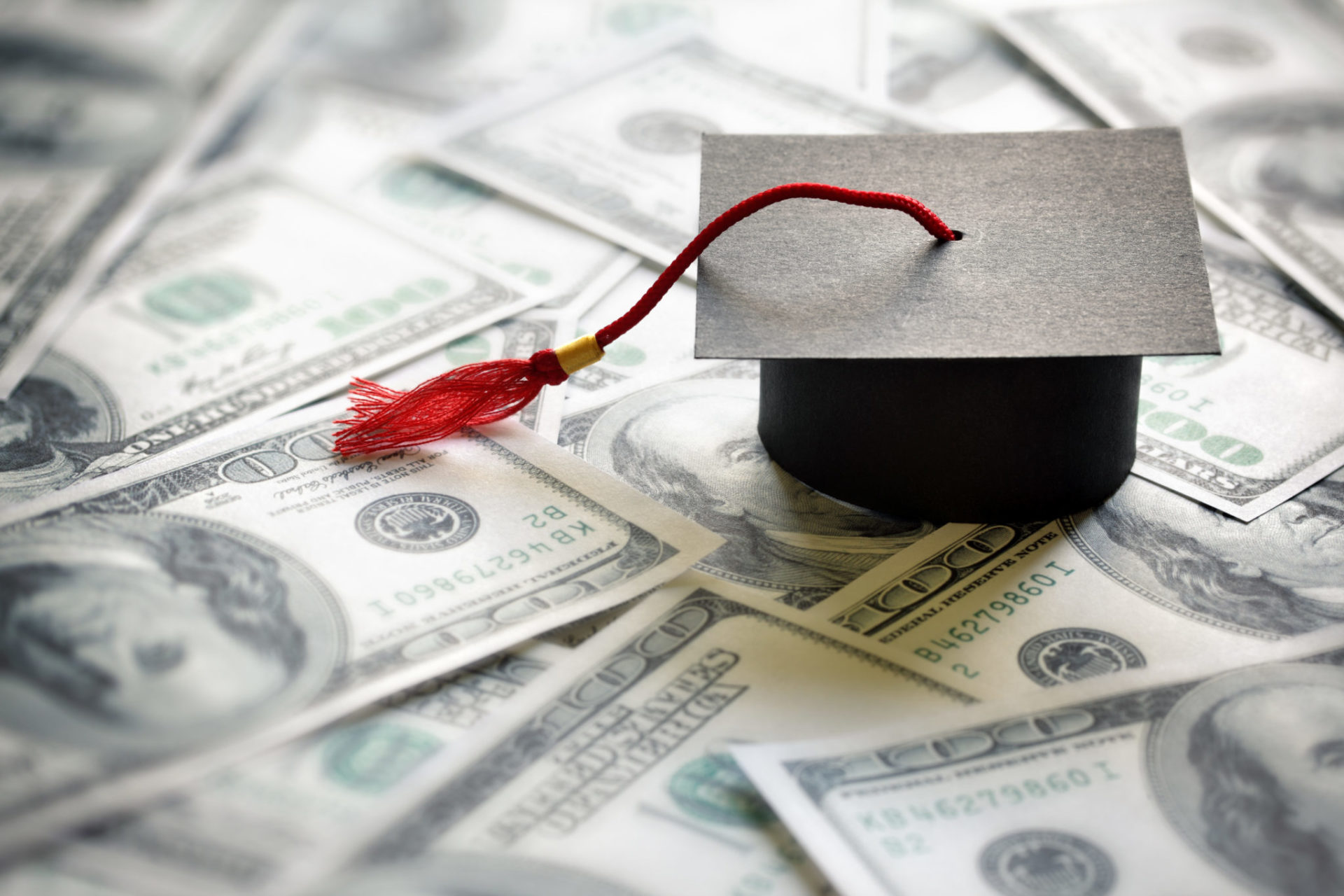 Op-Ed
I've played plenty of Scrabble in my life, but I'd never heard the word "subsidiarity" until it was used as a way to explain Local Control Funding Formula. According to Wikipedia, subsidiarity is a principal of decentralization originating in the Catholic Church that, "in its most basic formulation holds that social problems should be dealt with at their most immediate (or local) level consistent with their solution."
By decentralizing California's funding system, LCFF gave responsibility to deal with "social problems" to local authorities. However, as I've watched the implementation of LCFF, I've started to wonder whether local control and subsidiarity are actually the same thing.
My question was reinforced when I listened to the Pope address a joint session of Congress. At one point, he said, "Building a future of freedom requires love of the common good and cooperation in a spirit of subsidiarity and solidarity."
Moral Imperative Needed
I'm not Catholic or a theologian, but I don't think you can replace his reference to subsidiarity with local control.  In fact, I don't think it's possible to directly translate a religious concept into a secular setting without some of the moral elements that give it meaning.
I thought about this when Pope Francis called for compassion for Syrian refugees.  He was using his moral authority, like many other religious and civil rights leaders, to send a message to his followers and local leaders about the type of response he expects to a crisis.
There is nothing preventing political leaders from sending similar messages about our education system. Like medicine, education is a sector where ethics and morality are deeply entwined in the work. In my twenties, I was inspired by political leaders, such as Senator Edward Kennedy and Congressman George Miller, to join the school inclusion movement for students with disabilities. In my thirties, I was inspired to teach reading to at-risk students. Both political and educational leaders drove a single message that reading could give kids the tools to succeed academically and thus could transform their lives.
Now, I will grant that during the NCLB era, this imperative often strayed into painful didacticism and moral superiority. But now the pendulum has swung so far the other way that the state-level reaction to the California Assessment of Student Performance and Progress (CAASPP) focused almost entirely on the rates of improvement than the actual results.
Those test results were sobering. Half our students are below standard in English and two thirds are below standard in math. Far too few are ready for college level work and there are huge achievement gaps. But instead of provoking concern among our political leadership, deep discussions on the "why" and calls to action, there's been silence. Why wouldn't our political leaders label this a crisis and threat to our state's future? Given the stakes, wouldn't it make sense to establish vigorous state-level targets for improving academic achievement and post-secondary success, knowing that local leaders pay attention and direct their investments accordingly?
No 'Thou Shalt Nots'
This brings me to the second difference between the religious and secular applications of a concept. Many religions have commandments, a basic set of rules that identify right and wrong. There are no "thou shalt nots" for LCFF.  Districts say they are following the rules as they interpret them. Advocates for families and youth call them out for violating the rules as they define them. Everyone gets confused and no one is satisfied. Most problematically, in the absence of commandments, superintendents and board members who try to apply a moral imperative—for example, spending money on student supports instead of using it all for salary increases—are left hanging, with a choice between political expediency or martyrdom. Having a few clear commandments on the appropriate use of supplemental and concentration grants, especially in areas such as salaries, pensions and benefits would clear up confusion and provide a basis for financial transparency on how these funds are spent.
Worried About Future
Without any moral imperative and a clear set of rules, I'm worried about the future of LCFF. We live in an increasingly racialized environment with high levels of distrust of government. How will LCFF survive if outcomes for students of color and English Learners didn't improve and people find out that the money didn't provide critical academic and counseling supports? View that result through a racial lens and imagine the impact.
California's old system of funding education was irrational and inequitable. LCFF is a monumental change for the better. It can and should be an enduring part of the current administration's legacy. While there have been numerous reports and recommendations on how to fix it, I'm increasingly of the opinion that the fix isn't just mechanical – changing the LCAP or refining the accountability rubrics. It's inspirational and foundational. Our elected leaders should articulate an inspiring vision for student success. Their vision should ensure that subsidiarity means more than just local control. In the end, the legacy of LCFF will not be measured and determined by the way it changed local decision-making but by its impact on student's lives.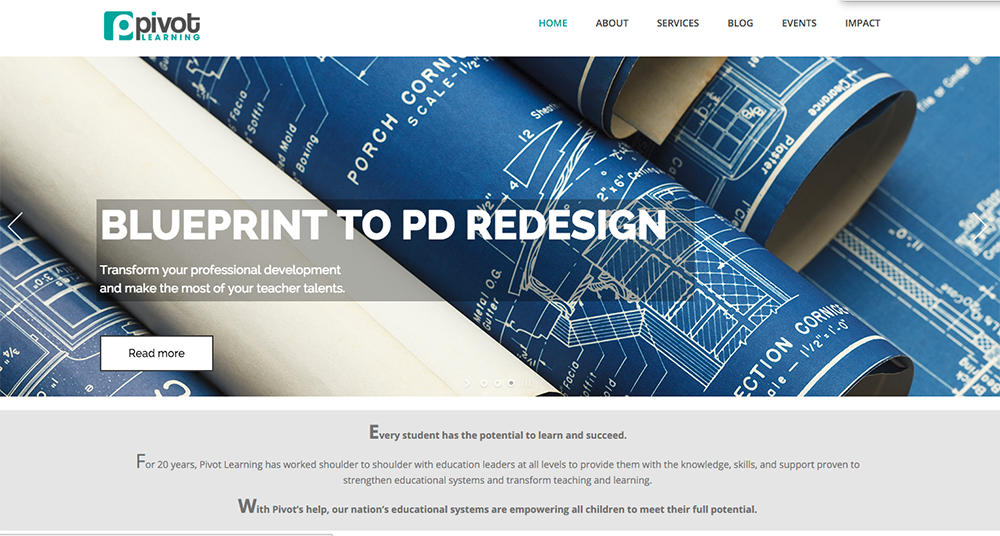 Pivot
Notice anything different about us?
Today, we've unveiled the new face of Pivot Learning, one that reflects our work at the forefront of change in education. We're equity-driven, technology-focused, and forward-thinking, and our new logo aligns our identity with that mindset. It's a logo that's clean, modern, and future-driven. You'll start to see it in all our content, services, and communications.
But a logo is only a small part of our new identity. Today, we've launched a brand new website that focuses on what Pivot Learning does.
We've worked very hard to bring you a website that shows our increasing technology focus. The new pivotlearning.org is fresh, mobile-ready, and builds a solid foundation for future innovation.
We'll be rapidly iterating on our new online home, so check back frequently for lots of new changes and exciting features. I'm very proud to share the new Pivot Learning, and look forward to your feedback.
Arun Ramanathan
Copyright © 2020 Pivot Learning TM
Scroll