Leadership Development
On September 26 Pivot Learning was at Harvard Graduate School of Education to share initial findings from Monterey Peninsula School District's (MPUSD) work with Growth Culture. We were joined by Building 21 and Way to Grow, organizations that are working to develop Growth Culture in K-12 schools. Andy Fleming and Dr. Lisa Laskow Lahey, two of the authors of An Everyone Culture: Becoming a Deliberately Developmental Organization (2016), also presented.
Get a glimpse of the discussion.
Fill out the form to download a copy of the presentation deck.
More About Growth Culture
Over the years, educators have undertaken hundreds of initiatives and programs in the quest to improve outcomes for all students. There is no single program or step-by-step recipe that can solve the complex educational challenges faced by many schools. However, if there is one approach that has the potential to be the most transformational, a focus on culture with an adult development lens might just be it.
Results from Pivot's pilot project with the Monterey Peninsula School District (MPUSD) demonstrates the possibility of Growth Culture to be an essential ingredient to truly begin to reinvent schools.
More About MPUSD & Pivot Learning's Work with Growth Culture
Like many school districts, MPUSD faces many complex challenges. From raising student achievement among vulnerable populations to hiring and retaining high quality teachers, there are many initiatives and programs in place throughout the district all attempting to drive change. During the 2018-19 school year, educators from across MPUSD took a step back to approach their work from a different perspective, Growth Culture.
Leveraging the adult development research by Drs. Robert Kegan, Lisa Laskow Lahey, Andy Fleming, Matthew Miller, and Deborah Helsing of the Harvard Graduate School of Education outlined in their recent book, An Everyone Culture: Becoming a Deliberately Developmental Organization, Pivot Learning partnered with MPUSD to develop and implement an organizational culture where people are encouraged to grow as individuals and team members, while tackling their most challenging equity work.
For nine months MPUSD learned about the latest research on adult development and Growth Culture and how to apply it to their lives, relationships and practice. While the MPUSD pilot was limited in size and scope, early indicators are strong that applying a developmental lens to work with adults in schools and school systems has tremendous promise as a game changer for our educational system. Fostering a Growth Culture can not only transform the work experience for a school and district's employees, leading to higher job satisfaction and retention, but there is evidence that it can also improve faculty and staff performance, and ultimately, student outcomes.
Download our whitepaper, Growth Culture: A New Approach to School Improvement, for more information about MPUSD's pilot project with growth culture.
Leadership Development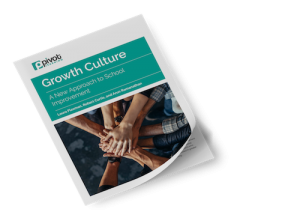 At 7:45 on a Wednesday morning in April 2018, superintendent PK Diffenbaugh gathered educators from across Monterey Peninsula Unified School District (MPUSD) to do something almost unprecedented in American education. For the next nine months, the school would partner with Pivot Learning to build a "Deliberately Developmental Organization" that supports a "growth culture" by learning to apply the latest research on adult development to their lives, relationships, and practice.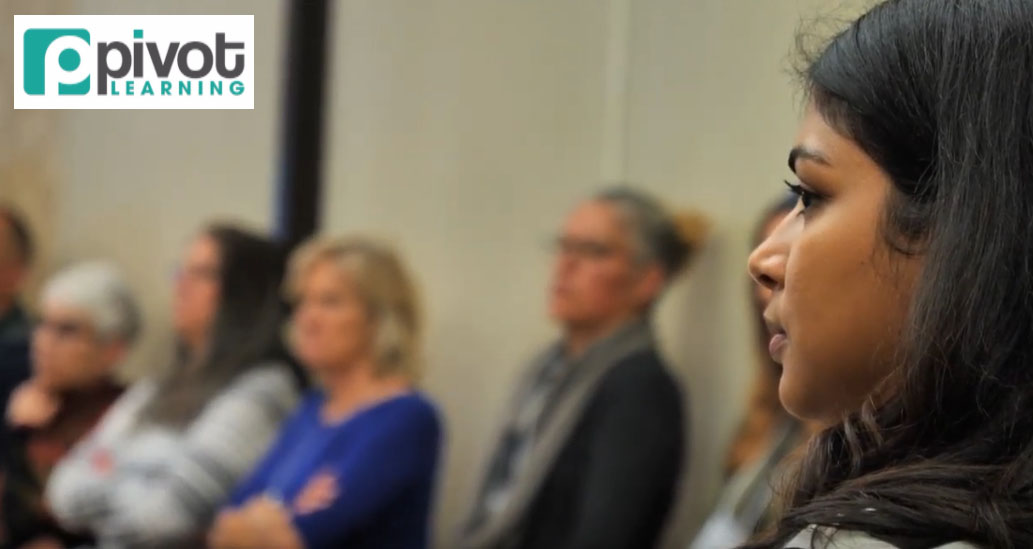 Pivot
Beyond High School from Pivot Learning builds post-secondary and career preparation into the high school experience through an equity-centered approach that supports communities as they innovate and transform their schools.
Watch this short video to hear how Oceanside High School and Monterey Peninsula Unified School District have improved the college and career readiness of their students by working with Pivot Learning.
To learn more about Beyond High School and working with Pivot Learning to implement this comprehensive school redesign model, visit our product information page.