Equitable Education Spending
A new report from Pivot Learning finds that California's unfunded pension costs threaten educational equity.
California's chronic underfunding of teacher pensions is pushing school districts into financial distress, forcing them to make painful cuts that will increasingly harm both the state's teachers and its most vulnerable students, according to a report released today by Pivot Learning. Read more »
Leadership Development
Pivot Learning's expert team of district and school improvement specialists came together for a webinar on continuous improvement in special education.
This targeted webinar focused on building the capacity of special education leaders, teachers, and related service providers to serve as instructional leaders. You will learn how our most specialized educators can work with general educators to redesign education systems to effectively serve all students.
Access the webinar slides here.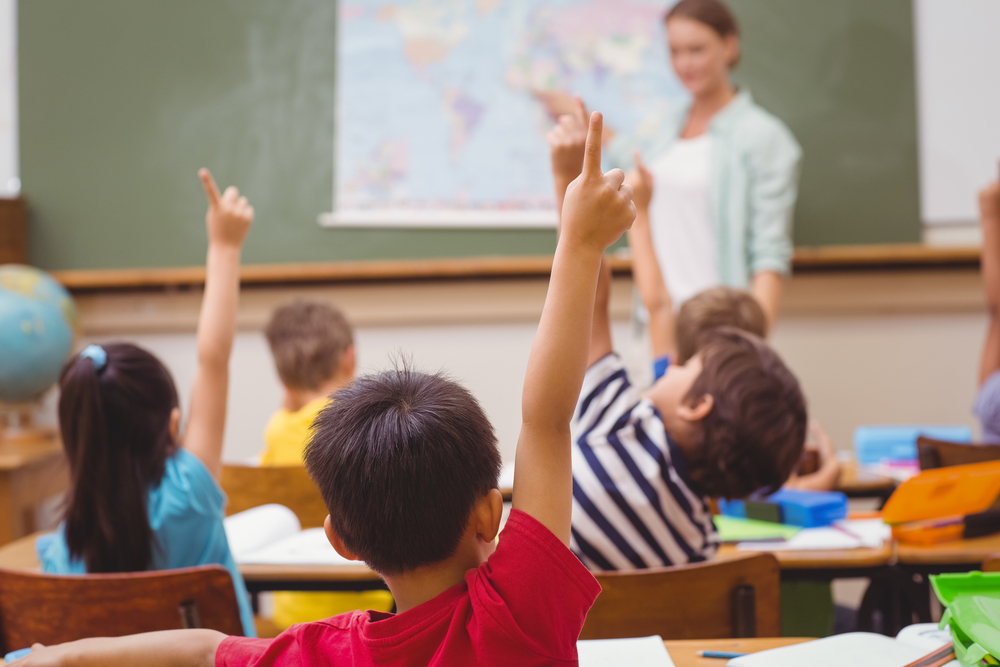 Op-Ed
As a great man once said, it's déjà vu all over again. The State Board of Education has announced an effort to merge special and general education. On one level, this is great news. For much of the past decade, students with disabilities have disappeared from policy discussions around the big shifts in standards, instruction and funding. The SBE should be praised for making their needs a priority. However, those of us who have spent many years working in special education have seen this before. In fact, educators and advocates for children with disabilities have been trying to unify the systems for forty years.
For this latest effort to have any impact, it must extend beyond adding additional indicators in the state accountability system, a possibility being discussed in legislative hearings this week. Because the special education system emerged from the requirements of federal law, starting with the Individuals with Disabilities Education Act (IDEA), it's always had plenty of accountability. What's missing is the mindset, energy and ingenuity to smash the barriers between the two systems.
Talk Differently; Think Differently
We can start by changing the way we talk about students with disabilities and the way we treat their parents. It's no longer permissible to say "I don't want that Latino, African-American, or Asian child in my classroom or school." Similarly, non-English speaking parents and guardians for foster youth aren't blamed for asking for more services for their children. The additional dollars spent to provide supports and services to boys of color or English Learners aren't characterized as an "encroachment". Yet, in this day and age, it's still considered perfectly fine to treat students with disabilities and their parents as an unwelcome burden and to actively oppose their inclusion.
Changing this negative dynamic requires moral courage, energy and empathy. That change can start from the very top of our education system. But it also has to permeate every other level. Fortunately, we already have some great examples in school districts across our state. By starting with an innate belief in the potential of all children and treating parents as partners, Superintendents like Matt Navo in Sanger Unified and Richard Carranza in San Francisco Unified project their beliefs and expectations into every part of their school systems.
Carranza has long focused on the issue of over-representation of students of color in special education and building the necessary intervention systems to prevent this from happening. Under Navo, who came from a special education background, Sanger is leading the state in building comprehensive support and intervention systems (known as Multi-Tiered Systems of Support) to provide all students with the right supports and services. Both have focused on the inclusion of students with disabilities in general education.
Collect Data on Student Needs, Early and Often
Next, we need to shift the way we look at assessment and data. I've always found it odd that some of the most vociferous opponents of standardized assessment will just as vociferously ask for a student to be tested to see "if they are special ed". In general, summative assessments are sources of useful information about a student's performance level. Special education assessments, on the other hand, can lead to significant changes in the lives of students, some of which could be very negative. While special education identification can lead to the provision of essential services for struggling students, long-term outcomes from graduation to employment to incarceration rates, particularly for students in categories such as emotional disturbance, are very poor.
Assessment should be viewed as a mechanism to identify areas of strength and need for all students from the early grades, providing the foundation of a response to intervention (RTI) and positive behavioral intervention (PBIS) system. With sufficient information, educators should be able to support a student's academic and social-emotional growth. In those cases, where a student doesn't respond to multiple interventions, they can be assessed for special education.
By politicizing assessment, we have removed important data such as second grade performance in ELA and Math from our education system. As a result, some students may not receive early intervention and support while other students may be inappropriately identified as disabled because data showing areas of academic strength no longer exists. A unified system of education should be built on the ongoing collection of student performance data and a broad range of high quality research-based interventions and supports for all students.
Use People and Money Differently
Third, we need to make structural shifts in funding and personnel from the state down to the school level. How do you integrate a system when both funding and people function in almost two separate worlds? For most people, the special education funding system is the modern equivalent of hieroglyphics. The same can be said for the vast array of special education personnel and nomenclature – SLI, SLP, FBA, etc. One shouldn't need a Rosetta Stone to understand who works in the system and how it functions. In addition, despite the significant investments in these specialized personnel, they are rarely used outside the special education system. We should start thinking about how to de-complexify special education and clearly map its integration with general education, with the resources, both budget and personnel used more broadly and effectively, with an emphasis on early intervention and supports. Some of these efforts may require regulatory changes but many others are just about changing long-standing practices inside school districts and charters. Others will mean recalibrating more recent initiatives such as the LCAP to ensure that districts are incentivized to account for all funding.
Finally, I believe that we should be questioning everything. We need to ask "why?" Why do we do this? What is its benefit? Do we need to keep doing this? Does this make sense? We should be asking these questions at every level of the system. As the recent special education taskforce noted, our special education has many strengths, including our tens of thousands of amazing special educators. But short and long-term outcomes for students with disabilities are depressingly poor. Just like all children, our students with disabilities are California's most precious resource. Their parents have the same hopes and dreams for their children's education, lives, and careers as any other parent. As we embark on this effort, our goal should be about more than building a unified system. It's about turning those hopes and dreams into reality.
This article originally appeared in EdWeek.
Equitable Education Spending
The California Collaborative for Educational Excellence held their regular meeting on April 7. At the meeting, board members heard from Executive Director Carl Cohen and the rest of the new CCEE on the progress they've made. Most notably, the group officially began its technical assistance work in an engagement with Palo Verde School District in Blythe. Over the past two months, the team also met with CDE and CCESSA in a desert retreat, reviewed potential revisions of the LCAP template with the State Board of Education, and discussed capacity building opportunities with the Gates Foundation. Meanwhile, staff continued building relationships with district and county partners, compiling a research base, and reviewing LCAPs to identify best practices. The education team has been developing a vetting process to assess technical assistance partners and ensure that districts spend their capacity building funds wisely. Finally, CCEE has been closely following the progression of SB 871, which would provide significant resources to fund the Collaborative's work. (The bill is currently awaiting a full fiscal impact assessment).
The board also continued to hear from experts in the field on potential best practices. This month's meeting included three such presentations. Dr. Laurie Olson from the Sobrato Early Academic Language (SEAL) program discussed a preK-3 model designed to close the achievement gap for English Learners. She attributed the program's success to the integrated strategy that involves all students and teachers, commitment to the full curriculum, recognition of the full value of bi-literacy and home language, and the focus on oral as well as written skills. Adam Ebrahim presented on his work as a literacy consultant with the Fresno County Office of Education and which aspects of their highly customized training programs could be replicated. Lastly, Katie Breckenridge from the Partnership for Children and Youth shared information on the Summer Matters campaign to combat summer learning loss with high quality programs.
The board also discussed the succession plan for current Chair Sandy Thorstenson, who will be retiring after the June meeting. The Governor's office is leading the search for a replacement and the board will elect a Chair and Vice-Chair for the remainder of 2016 at their next meeting.
CCEE was created under LCFF to provide technical assistance to school districts and has been meeting to develop a model for their work since 2015.
Advocates, practitioners, legislators gear up for accountability debates
As the State Board of Education (SBE) prepares for a critical meeting in early May, the landscape around them continues to evolve. The Assembly Education Committee approved Assembly Bill 2548, which would give the legislature more leverage in shaping the accountability system currently being developed by SBE. In particular, the bill would be a boon to advocates who have been pushing for the inclusion of measures of school climate. The California Teachers Association and legislative staff both criticized the bill as premature and a potential impediment to the ongoing accountability process.
California Practitioner and Advisory Group (CPAG) met for the first time. The 15-member group was established this year to comply with the new federal education bill and provide state leaders with feedback from teachers and school staff.
Meanwhile, SBE is taking a significant step to bring together special education and general services into a single system. New state accountability measures will apply equally to all students in California across a robust range of measures. The move acknowledges the fact that 70 percent of students in special education programs also qualify for supplemental funds under the LCFF. (Pivot CEO Arun Ramanathan discussed the impacts of the change in a recent blog post).
Advocates push for greater transparency on the use of LCFF funds
Public Advocates released a report this month that claims a large number of districts are not sufficiently justifying the use of the supplemental and concentration grant funding designed to support the state's high need students. The group filed a complaint against West Contra Costa's use of these funds to provide an across-the-board raise for teachers.  In general, the guidance has been vague and minimal when it comes to using LCFF funds. Education Trust-West and Californians Together also released reports on the same topic, hoping to get the full attention of SBE.
News from the courts
The Supreme Court issued a tie vote in Friedrichs v. The California Teachers Association, allowing the union to continue to collect agency fees from all employees. The decision may still prompt reassessment of CTA's future. In California, a divided court determined that the state is not constitutionally required to provide any set minimum amount to provide a "quality" education.
Legislative session heating up
With the legislative season in full swing, lawmakers in Sacramento discussed a number of measures this month with implications for education finance.